"One out of one…thumbs up? Yes! Two out of two! Three out of three…" the crowd starts to clap as each correct coffee is lifted up and identified as correct. "Four out of four" the MC's voice starts to waver with excitement, the clapping gets louder. "Five from five, Ladies and gentlemen…yes it's another thumbs up, and he takes over the number one spot on the leaderboard " More people gather as the sterility of the Expo Center is broken by genuine excitement, cheering and raucous shouts… "Six, seven… is it a Full House… YES IT IS! Eight out of Eight!"
Joshua Kenney
raises his arms aloft, high fives are flying and the crowd has swollen to capacity- standing room only around the
SCASA
Coffee Theatre at Homemakers Expo.
Definitely the most exciting moment of the day.
"I told you I'd get 8 out of 8" the defending Western Cape Cup Tasters Champ tells me with a grin.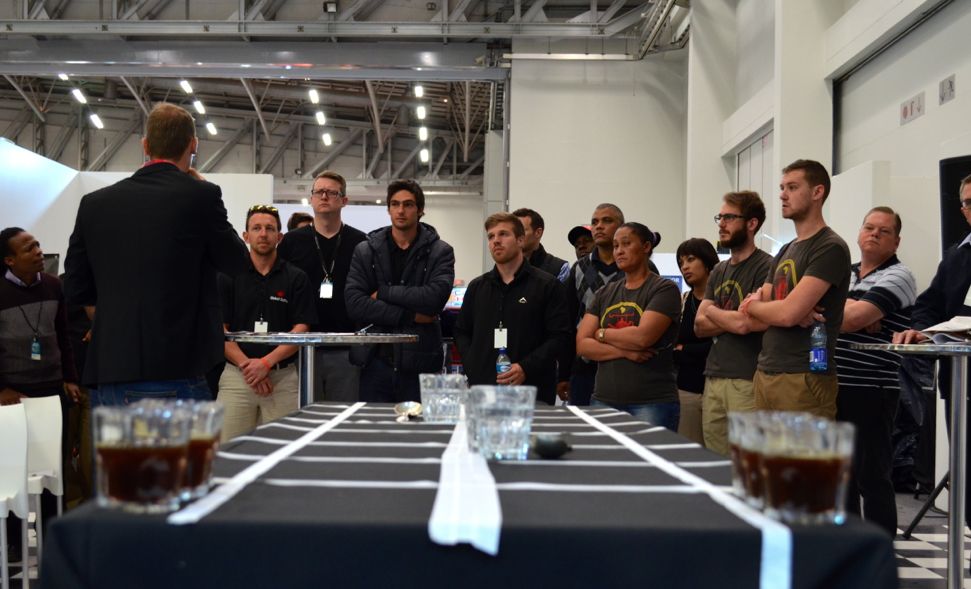 Methodical, quick and with a steely determination, the 9th and final Round of the day
Josh
from
Bootleggers
beat out
Republic's Neil Gouws
by one cup, and in the process both leapfrogged up to first and second position respectively, putting
Charles Pass (also Bootleggers)
, who had led from Round 3 with 7/8 into third and
Dane William's (Global Coffee)
into 4th.
All 4 will represent Western Cape at the National Cup Tasters Competition at
Hostex 7-9 May 2017 in Gauteng.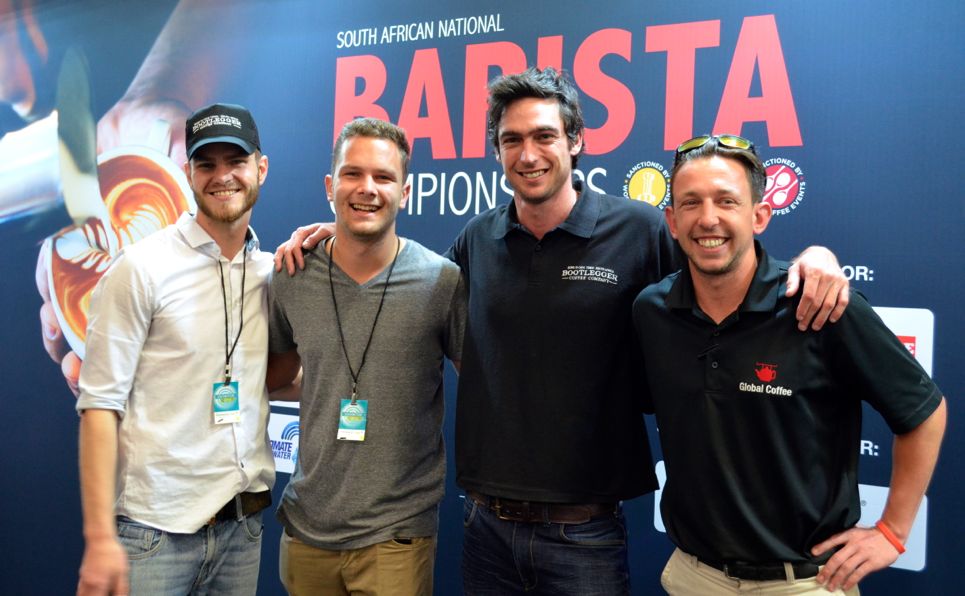 Next up, it was the Latte Art Semi Finals round, which had a small, but quality field. The baristas are in luck getting to work on the beautiful
Victoria Arduino Black Eagle
sponsored by
Morrico
- the steam wand on that bad boy is spectacular and so easy to use. Time management seemed to be the biggest issue, with 5 out of 7 of the Baristas going over time. As expected famous Brands brought the power with Defending SA Champion
Alhenrico Thomas
and
Rihano De Wee
making it to finals and
Chris Abrahams
from
Ciro
, who was definitely the barista with the most flair also making it through. All three will contest the finals and the Top 2 will go to Nationals.
The Finals of the Cup Tasters and Latte Art will take place this Saturday afternoon 17th September at CTICC at
Homemakers Expo
, and the SCASA Coffee Theatre.