The best coffee places are always the ones you hear about from other coffee people before you know they exist. This cafe was no exception and in fact we'd heard about it from a few different folks around town before we actually got a chance to visit.
Steampunk Culture Cafe
is the latest addition to the Speciality Coffee scene in Ballito on the KZN North Coast, and though humble, has all the correct element for becoming the start of something great in the industry: A passionate owner/barista, the right equipment/environment and a trusting partnership with an established Roastery. Let's look at these 3 key things a bit more…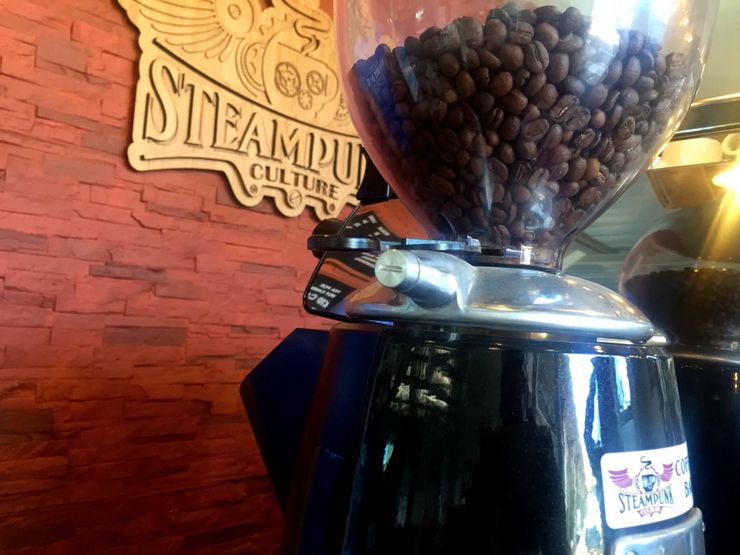 You know it's going to be good when you see a new Cafe's hopper filled up with one of your favourite Roastery's coffees!

Owner/barista
Bradley Stroberg is a ex-pro cyclist who is fiercely passionate about coffee and on the day we visited was eager to meet us, tell us his story and discuss all things coffee related, from equipment, to suppliers, to best-practise. "This is the flagship" he tells us "It's a small start but I want to grow this into something exceptional. The potential is definitely there"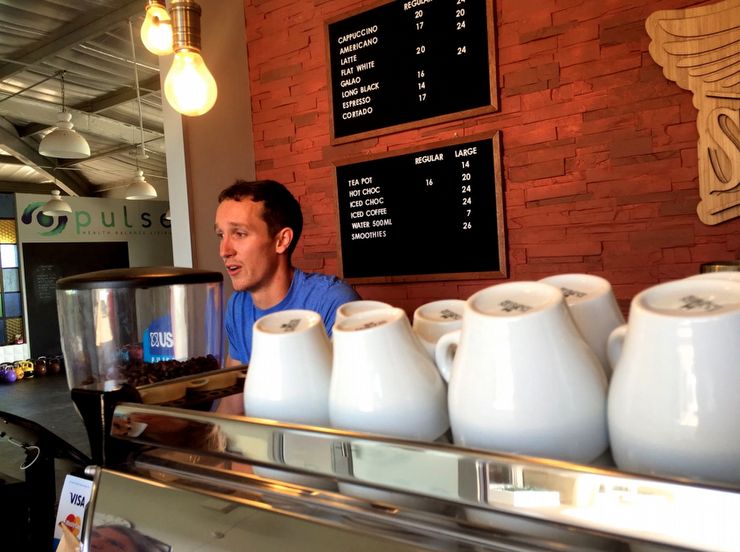 Meet Bradley, Owner and Barista at Steampunk Culture.

Secondly, Equipment and Environment.
Most of you reading this probably already know as you walk into any establishment wether you're going to get a satisfactory experience or not. It's not always the case, but generally if you see the attention to detail in the espresso machine and grinder setup, the cups, the scales, the efficiency of the barista at work…you can pretty much gauge the quality to expect in the cup. SteamPunk Culture certainly has this, despite the unusual co-sharing space with a fitness center, the coffee bar could be in Sydney or Portland or London.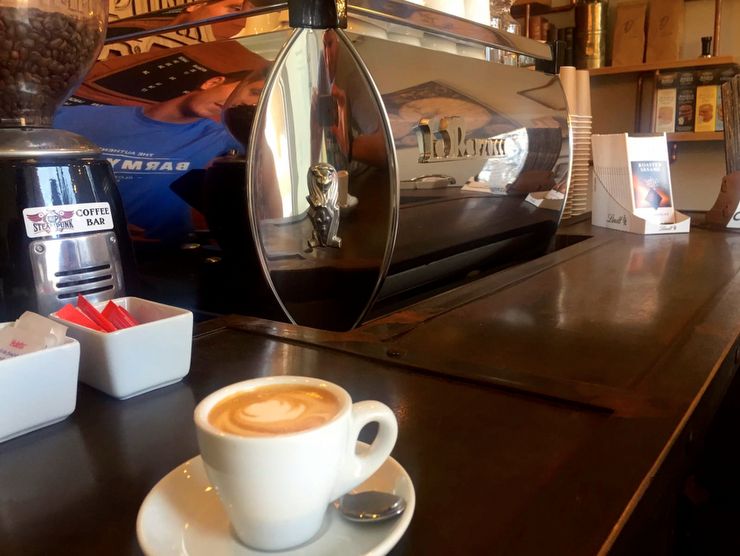 Just look at that beautiful GB5! And one of the cortados that it produced.
The Deluxe factor.
Having an established Roastery supporting a coffee bar is one the more re-assuring feelings when walking into a new place. Carl, Judd and Grant from Deluxe ensure that this little outpost on the KZN North Coast represents their bean to it's full potential. The Deluxe bags line the walls and the beans fill the shop with an exquisite dry fragrance.
So how was the coffee?

We each had a cortado, and while Bradley has only been making coffee for 6 months, the shots were dosed, weighed and extracted to perfection and the milk, while it would't win any latte art competitions was silky smooth and delicious, which counts much more in our book!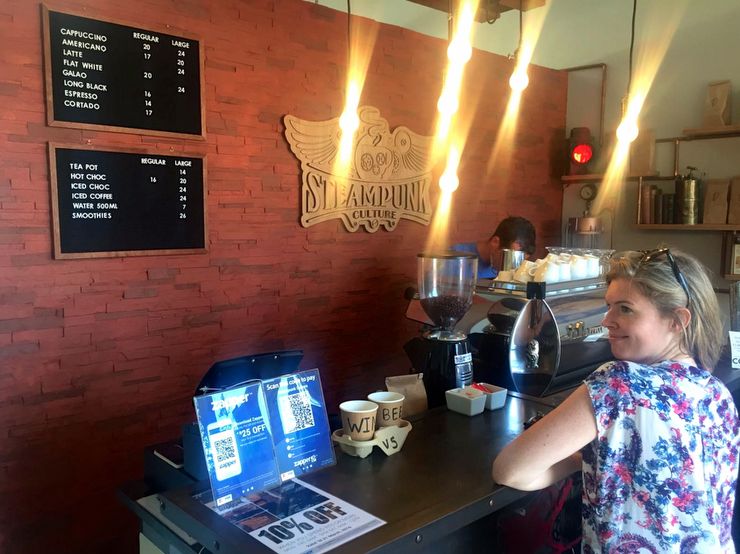 If you're in balittoville - check out Steam Culture Cafe at The Quarter Shopping Center, c/o Stewart Drive and Nandi Mthembu Drive, Ballito Business Park, 4404 Ballitoville, Kwazulu-Natal, South Africa