By Iain.
On my last business trip of 2015 to Joburg, around mid-December, I was doing the usual coffee rounds when I casually checked my social media feeds between meetings, and I saw an avalanche of posts from prominent JHB Coffee people talking about @thegrindza. Apparently it had opened that very day - and I was in the neighbourhood!
Dayne Levinrad is the man at the helm of this project - He is well known within the Industry, has spent time in the States working with Stumptown and Australia working with top Baristas and Barista trainers and is also one of the gentlemen involved in Draught Coffee Co and has association with The Roastery (Think Acaia scales, Fetco brewers, Bullet R1 Roasters, Trinity Ones and Alpha Dominche Steampunk coffee brewers!)
I've met Dayne a few times and we interviewed him for the magazine last year - so I was very intrigued to see what the new shop would look like.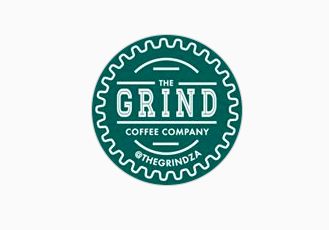 Thegrindza shares a space with a very exclusive bicycle shop in Melrose Arch (Whitely rd to be exact) and is a spacious and very neatly laid out coffee bar with tables customized from bicycle wheels! It has a beautifully custom painted Nuova Simonelli on the counter, a very stylish cycling-inspired Menu board at the back and lots of exciting coffee-geek toys for sale too.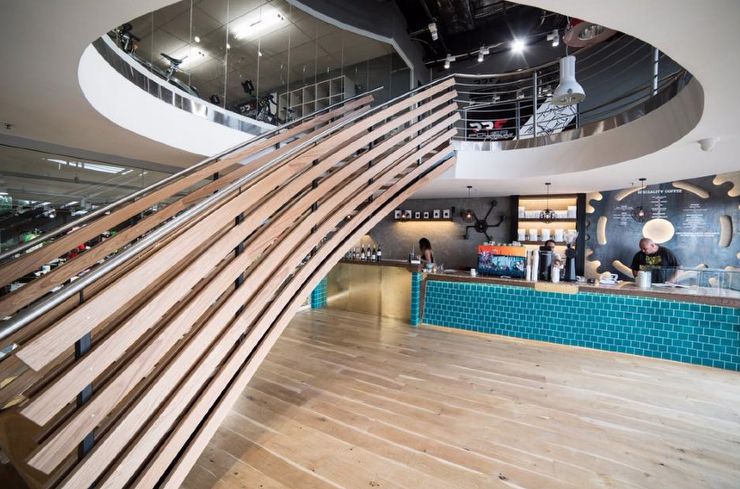 The coffee bar is inside the bicycling store, with clever themed touched to make it blend seamlessly in....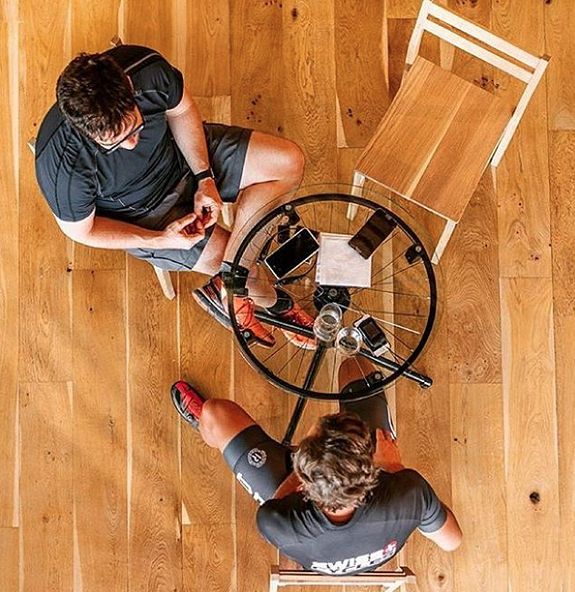 ...like tables made from bike wheels!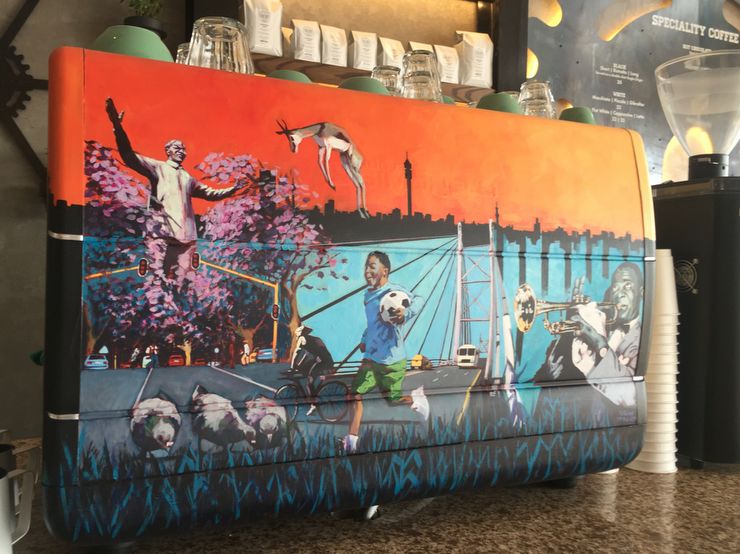 The custom painted Nuova Simonelli.
Dayne is a brilliant networker, and even on the day I was there (the tables hadn't even arrived yet!) he had loads of folks coming in off the street or dropping in to visit, and the boys were serving up a storm of delicious speciality coffee.
My favorite was the Grindcone… a dounle cortado in a chocolate-coated sugar cone!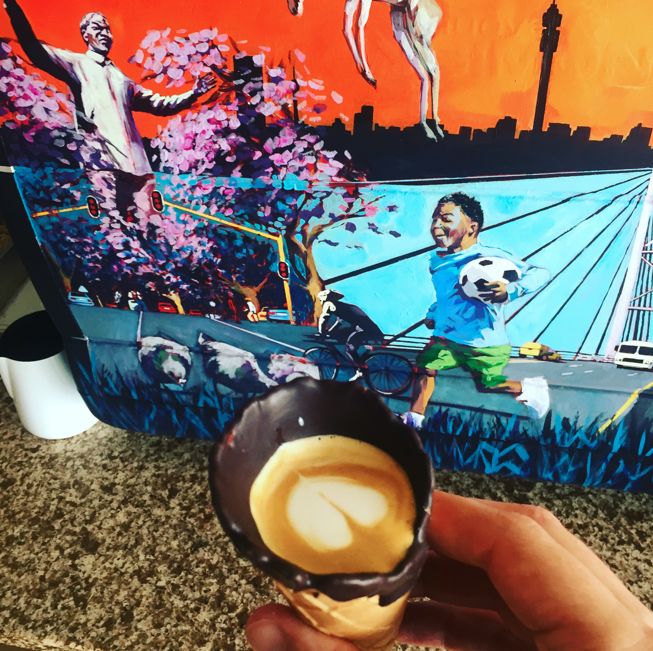 This is my cortado!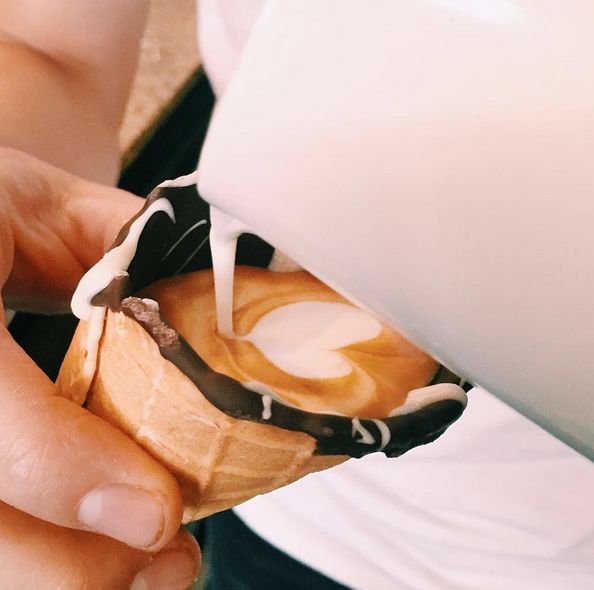 This is the official one from @thegrindza's beautiful Instagram page (no, really...it's awesome)

If you're in JHB - go and visit thegrindza and ask for one.
You can follow them at all the usual addresses below:
Map:
Phone:
011 684 1277
Facebook:
https://www.facebook.com/The-Grind-Coffee-Company-174949369524038/
Twitter and Insta: @thegrindza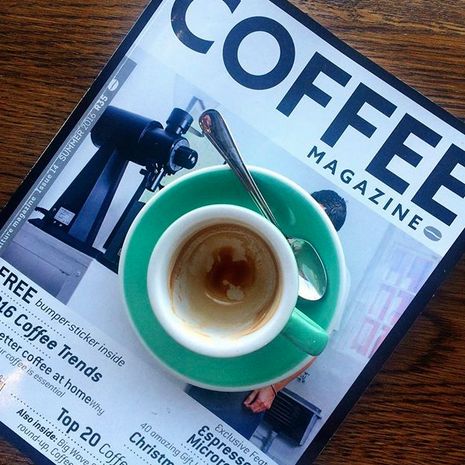 This is courtesy of @thejoburgfoodie having coffee at thegrindza
. Nice to see our humble magazine there, thanks!