Allan and Briony Schapiro have been running
Newport Deli in Greenpoint
for the last 17 years and their establishment is an institution in the community. Their previous premises was under the famous Wakami restaurant along the Greenpoint promenade, and in December the couple moved to these new premises right next to the Moulie Point lighthouse. Until yesterday, I had never heard of Newport Deli. In fact the main reason I went was because I had head that 2 new
La Cimbali M100's
had been installed there. Yes, you read correctly,
TWO
M100's!
It was a peachy day in Cape Town. Sunshine, Clear skies...the palm trees swaying in the light breeze, and, well a lighthouse and a mountain. The building is brand new, everything is made from reclaimed bamboo, and environmentally friendly products, the double volume with a mezzanine section makes it feel open and airy, The facebrick facade inside and out is very classy and it smells so good as you walk in! The bakery is located upstairs and everything is made fresh, from scratch. The baker comes in at midnight and begins the orders for the next morning, and all the deli products and eats are prepared by the kitchen staff daily.
The baristas, Admire and Lifisani were thrilled to have the new M100s - "I love making coffee on these!" He says beaming, as he pours a beautiful rosetta into my cup. Owners, Briony and Allan are just as thrilled - "The grinders are linked by bluetooth to the office, so we can see in real time how much coffee we've used, and since using the M100s, our milk wastage has come down dramatically" Every business owner can relate!
The Schapiro's run a very tight ship and their dedication to their customers is evident in the way they run their shop. The staff are their family and their focus is on fresh, delicious produce and great service. They serve
Caturra coffee
, who roast the Newport blend especially for the Deli, and it was superb!
"We had 900 customers in here on our first Sunday that we opened and we hadn't even told people we'd moved" says Alan.
If you're in Cape Town and you feel like visiting a new spot with old school values - check out Newport Deli. You won't be disappointed.
The view from the ocean side.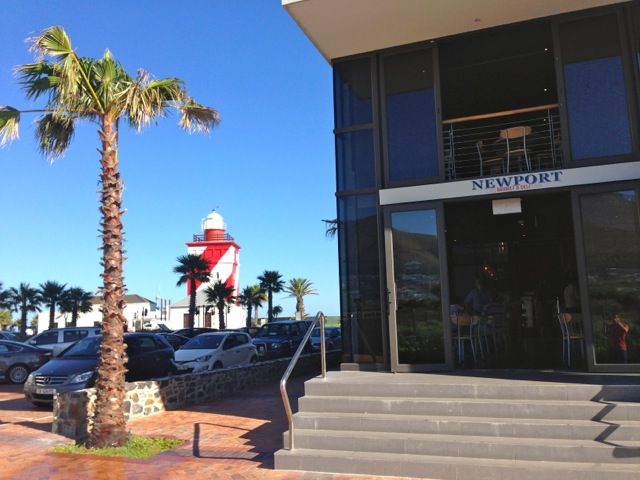 The Mouile Point lighthouse is a good landmark to have near your front door.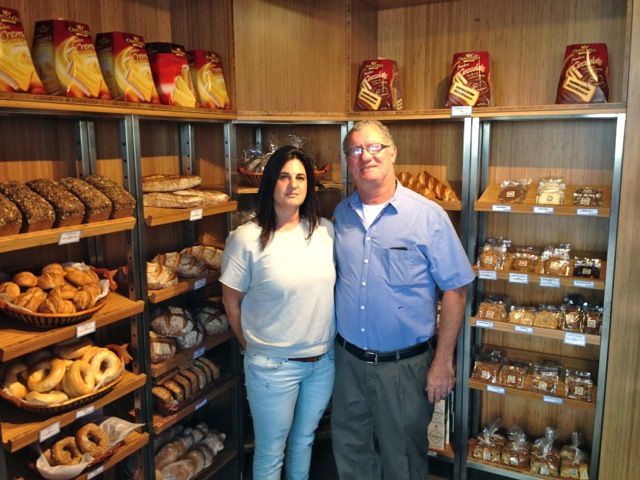 Proud owners, Briony and Alan.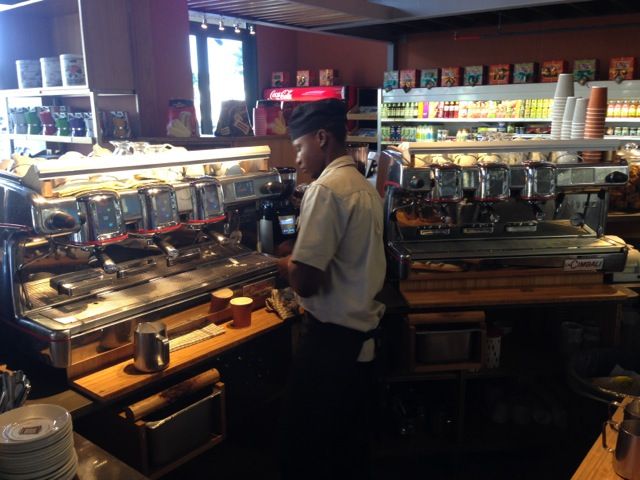 The two La Cimbali M100's and Admire at his station
.
Beautiful presentation!