The Protea Hotel Group
has made an amazing effort to uplift their baristas with this in-house National Barista Competition.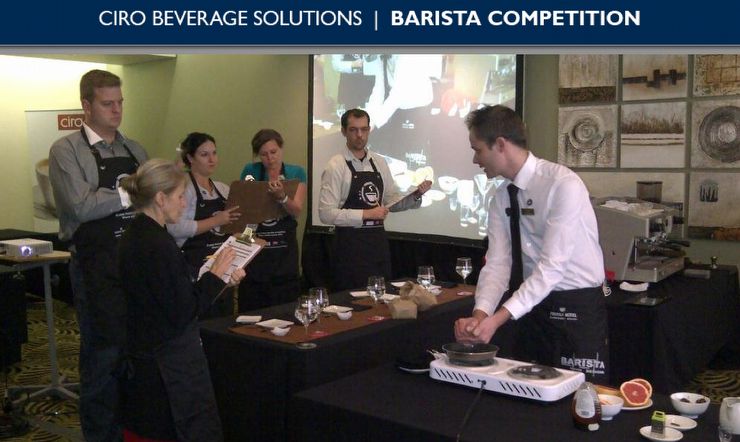 Ciro
made sure they had a strong judging panel in each region so that the baristas got the best feedback and they had to hold themselves to a very high standard. There were calibration sessions in each region just like the
SCASA
competitions. That's dedication!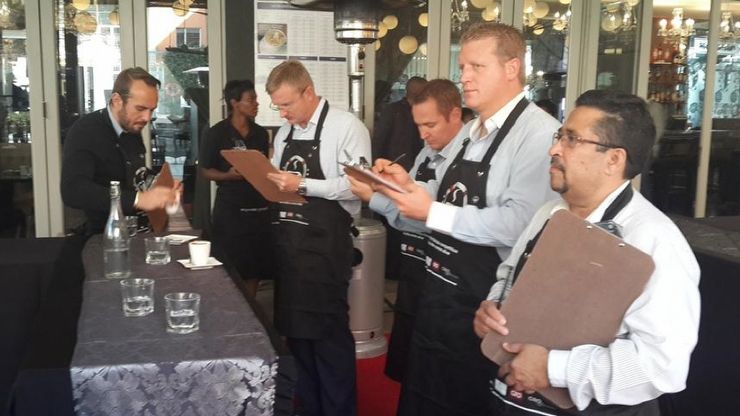 They followed the World Barista Championship rules, so that's 15 minutes to make 3 sets of drinks, 4 espressos, 4 cappuccinos and 4 signature drinks. This is excellent training for the upcoming KZN Regionals and for next year's SCASA coffee competitions. The scores were consolidated from across the country and as it turned out there was a Top 3 winner from each region.
3rd place: Thabiso Masuku (African Pride Hotel Melrose Arch, GP)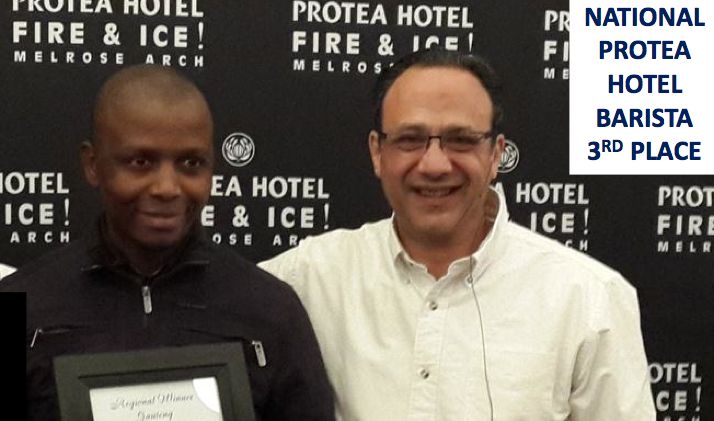 2nd place: Philani Feni (African Price Crystal Towers, WC)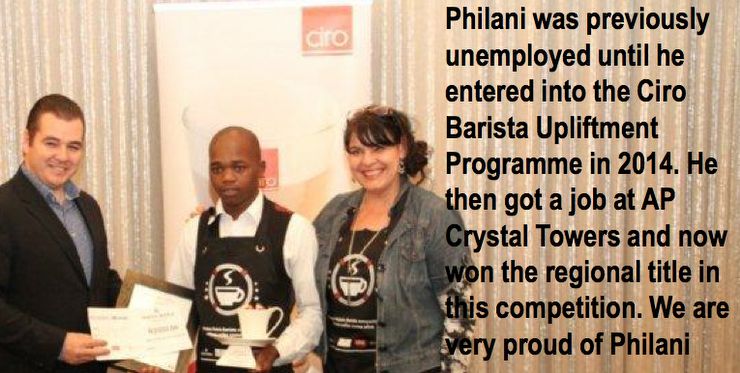 1st place: Chris Stander (Protea Hotel Karridene, KZN)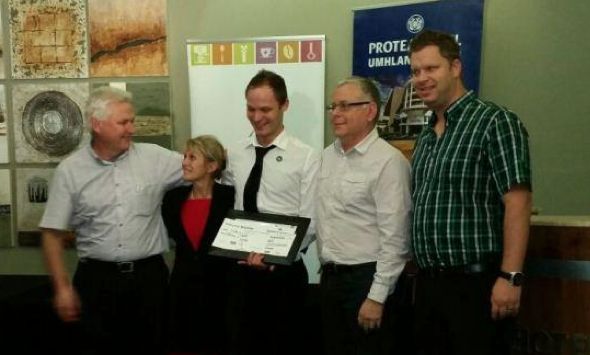 Chris has experimented with roasting the beans that make up the blend from Ciro that the Protea Hotels use. He got to know their flavour profiles in depth. He is in training for the KZN regionals at the beginning of October. We watched him perform last year at the SCASA regionals and as a bright young talent it is excellent to see that this is being nurtured!
We salute this initiative as it gives such great empowerment and aspiration to the baristas. The prizes are also top notch. Chris Stander, the National Champion gets a trip to Tanzania to experience the journey that coffee makes from seed to cup. Incredible!