So I'm at a family dinner and my dad pipes up, "The guys from
Wedgewood Nougat
came in to the
Bean Green
, they invited us to come visit the factory. They're really cool guys. When we met him to drop off coffee, he bought his kids and they all ran up to hug us hello!"
You can imagine my excitement. We got in touch with Paul Walters immediately and we set a date.
It was a glorious winter morning in KZN as my dad, Peter Winter and Iain and I, made the pilgrimage up the hill to rolling fields and crisper air.
Our visit garnered a lot of interest (I think the ladies who had visited had told everyone what a character my dad is) and we were personally introduced to each member of the family and team who work there. Then we got stuck into making coffee. They are extremely interested in using their single group head espresso machine to the best of its ability and my dad and I had lots of fun sharing a few tips with them, well I shared tips and he chirped them when they were doing something wrong, which is a surprisingly good teaching mechanism as it keeps everyone laughing.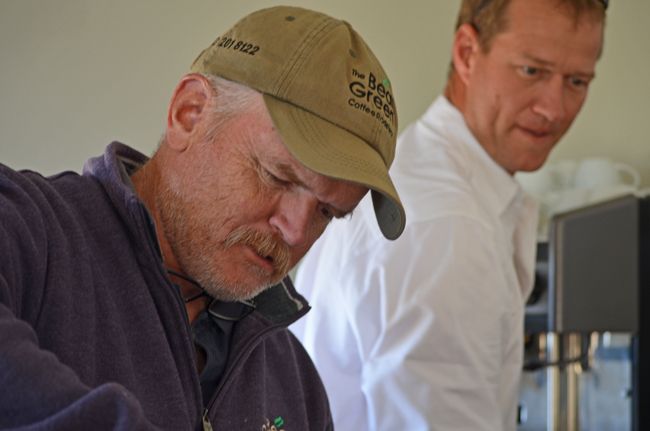 Peter Winter, showing Mr Paul Walters how it's done, Bluff style.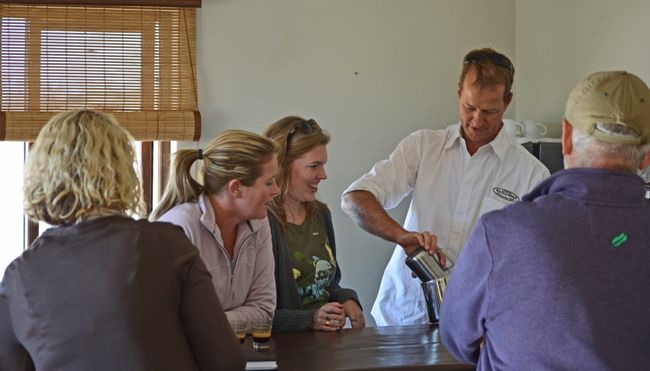 The whole team was getting involved.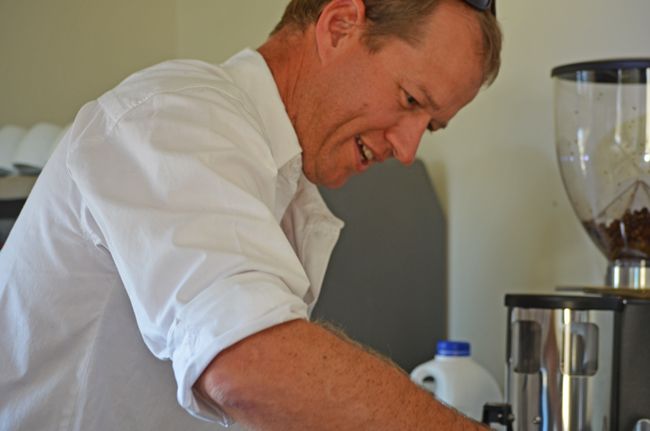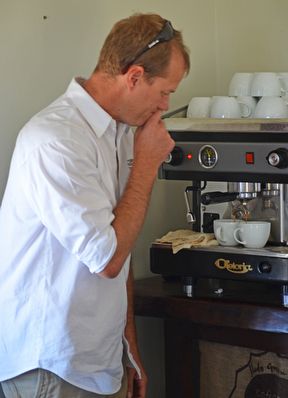 Paul concentrating on getting the extraction of those espressos right.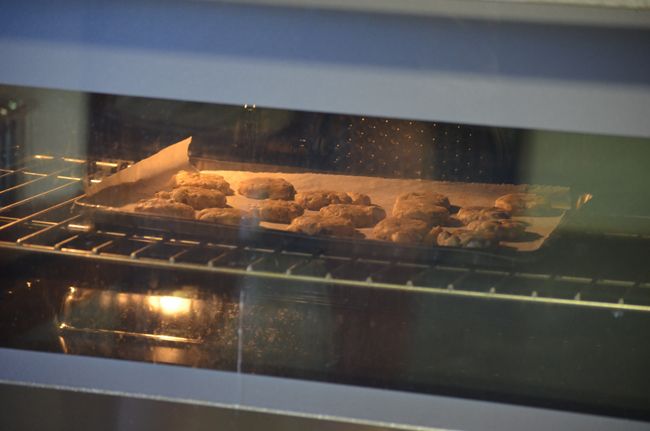 The Angels baking in the oven. Oh too delicious!
When everyone had a cup of coffee in hand and the various Wedgewood biscuits (fresh out the oven) had been set down, Paul told us the Wedgewood story; how it began with his mom, Gilly Walters' experimenting with a French recipe in their family home and how it has now grown into the company that exports their product and employs over 60 people.
The Wedgewood company vision is front and centre as you walk into the building, "We will be a sustainable company that inspires our people, our customers and our community."
Each piece of nougat is still handmade slowly, so as you can imagine, they need a lot of hands to keep up with the demand. The team make an awesome choir too, if you're lucky enough to be there at the beginning of the work day. They use local products to make their nougat, honey from surrounding farms, butter from local dairies. They are also very aware of their impact on their environment and the eldest brother Jon developed a biofuel plant on the farm, which converts used cooking oil to a fuel source. He also showed us the old coffee roaster that they have refurbed to run off biofuel to roast the nuts they use in all their nougats. Beautiful machine!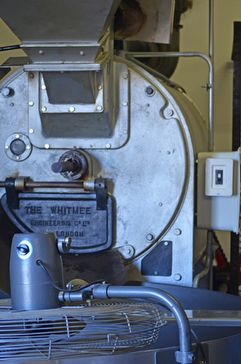 The company is going from strength to strength, and they put it down to the way they choose to do business. They are excited and you can feel the good vibes radiating around that farm. They've got a few interesting new ideas on the go.
Racefood
is their new high energy extreme sports product, which is a whole other story that they are currently working very hard on. They're also experimenting with coffee and it's applications for their products. Exciting times indeed!

Best line I heard while we were up there: "We've been better people since we started having good coffee around. Best decision Paul ever made!"
Thank you for having us team, we will see you again soon!
---