Who is that handsome gentleman on our cover? Why it's none other than Ishan Natalie, two-time SA Barista Champion and TriBeCa Barista Training guru.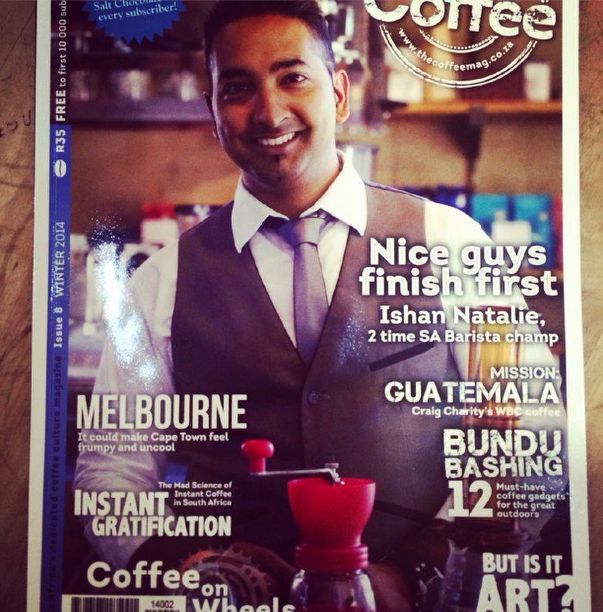 Ooh we have so much in store for you!
A step by step picture guide to pouring the perfect tulip with our current National Champion Arno Els.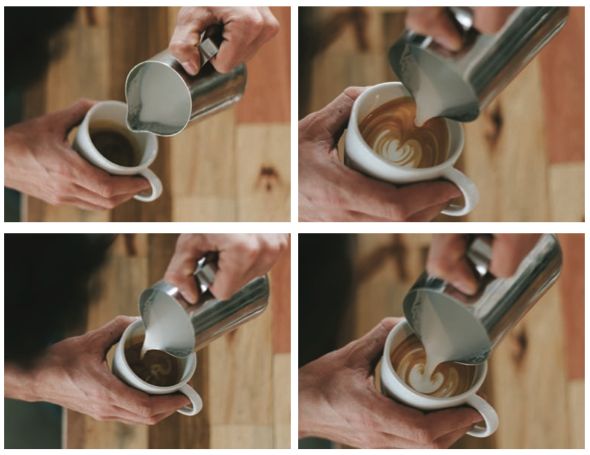 Photos by
Derryn Semple
We investigate Instant Coffee with the delightful and crazy team from
Tribe Coffee
in Cape Town! Who knew instant coffee could be this much fun!!!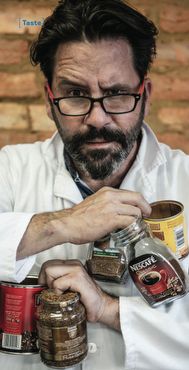 Pic by
Craig Kolesky.
We get the inside scoop on the before, during and after of Craig Charity's amazing journey to the World Barista Championship.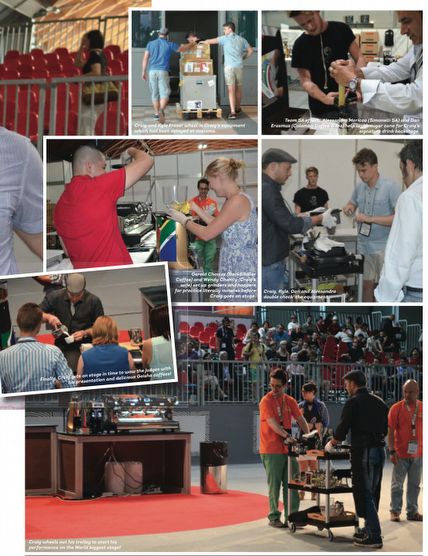 Plus so much more, including
Jackie Cameron
, the best cafes for cycling enthusiasts, an amazing gadget guide for making coffee outdoors and arguably the most enthusiastic coffee city in the world, Melbourne.
Oh and you, our most wonderful coffee loving followers, all receive a free Lindt Excellence Sea Salt chocolate. A whole 100g slab. Damn!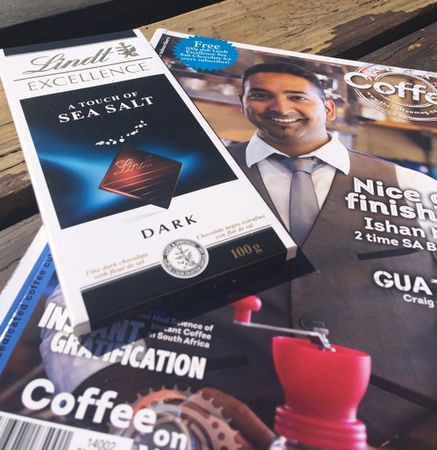 If you're a subscriber you will receive an SMS to confirm that your copy has arrived at the cafe you chose, if you're not a subscriber you can go ask for a retail copy at one of our stockists or you can have it delivered to your door
by clicking here
. But hurry, there are literally only about 100 copies of this edition left!