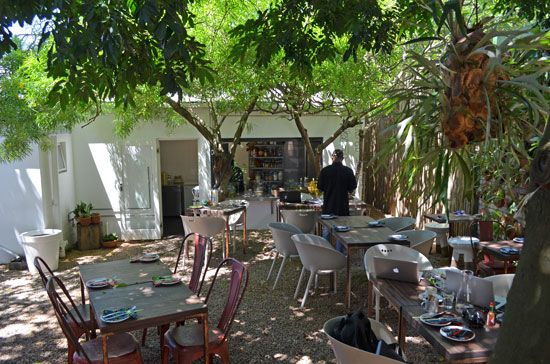 Ah yes, doesn't that look like an oasis of calm? You can just breathe deeper in this space tucked away behind the bustle of Durban's Florida Road social scene. We arrived on Monday morning, ready for delicious coffee and pumped for an Issue 3 editorial meeting.
On our way in, we saw the chef that has taken the helm at Freedom Cafe, Lucy Markewicz on her way out. Eek! FYI, Freedom Cafe is closed on Mondays! But Lucy made a plan for us and with a quick phonecall, we were in! Not only were we in, we had the whole place to ourselves.
Coffee was, of course, first on the to do list. The Colombo blend punched straight through the milk of my cappuccino to knock me wide awake, with a smoky finish to leave me wanting more.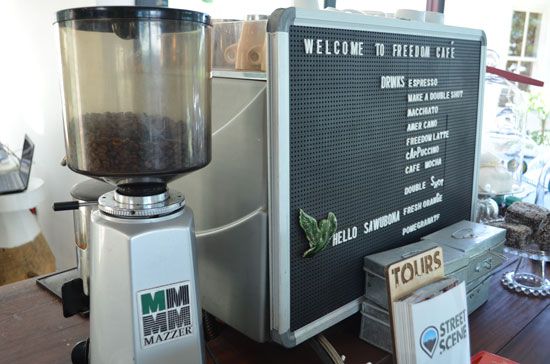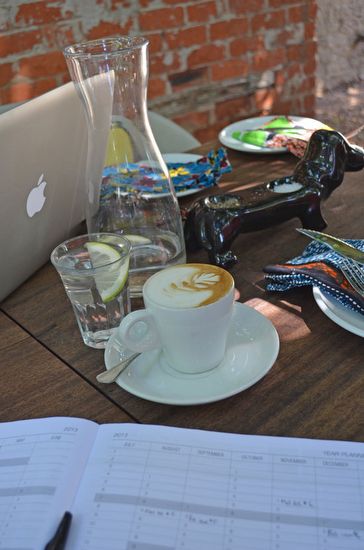 We were also lucky enough to be offered breakfast, which we devoured. We picked potato rosti and eggs benedict, on a menu full of sumptuous options, mmm.
Under the shade of the trees, in the courtyard of The Concierge boutique hotel, we felt inspired and excited about Issue 3. It's a wonderful creative universe, the clever use of a container, the eclectic and interesting design touches; the ideas flowed and I know we're going to turn it into a cracker of a magazine.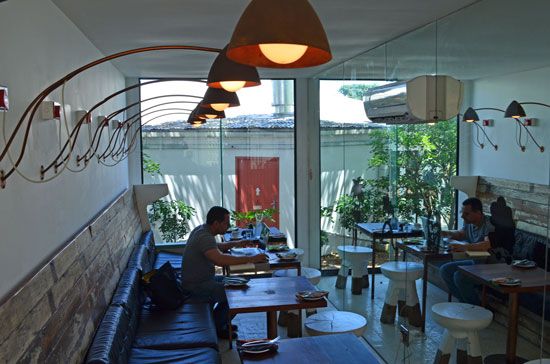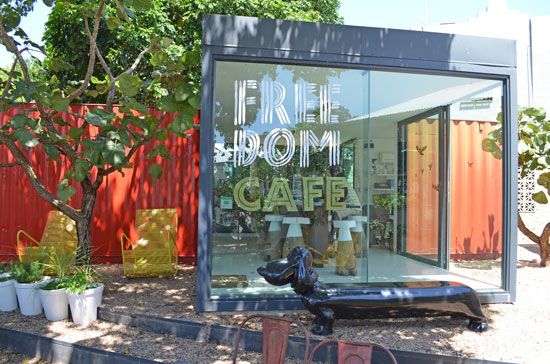 Thank you so much to Lucy and The Freedom Cafe team for accommodating us. It was a morning of simple pleasure with the freedom to create.
---