By Iain Evans.
I can hardly tear my eyes away from the ocean. Which is a dangerous thing to do when driving on the N2. There's a new South West swell pulsing, sending perfectly blue almond shaped tubes reeling off the shallow sand bar, glistening in the sun...unridden.
"Eyes on the road Mister" says Mel, my road tripping companion, for the upteenth time as I reluctantly swing the VW Amarok away from the sea and head up a long winding driveway into Estate at Beaver Creek. This is no surf mission. It's a coffee mission. I can still see the ocean from the hill where the Beaver Creek Coffee Estate and Roastery is situated. But thoughts of waves and tubes are quickly replaced by the sight of hundreds of rows of perfectly manicured Arabica coffee trees. That and the smell of freshly brewed espresso wafting from the terraced cafe.
Beaver Creek is the worlds most southern Coffee farm, and South Africa's only coffee producing estate. This is my first visit, and I already have a million questions. "Wait a second," Mel brings me back. "Coffee first, and then I'll introduce you to the boys"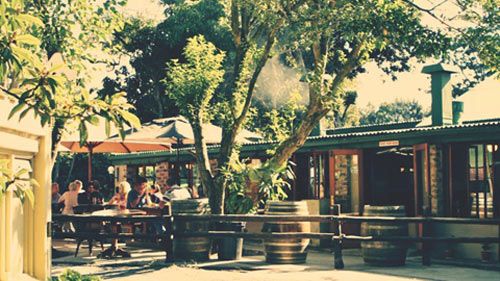 The cafe at Beaver Creek.
Mmmm...fresh grown, roasted and extracted espresso.


We're met by Robby, and shortly after, his brother Dylan. These guys are 3rd generation coffee producers. Their grandfather planted the first coffee trees at Beaver creek in 1984, and now they have over 60 000 trees covering 14 of the 17 hectares of land. The guys are in their early 30s. Sharp, attentive, well tuned in guys. One can instantly recognise that their passion and knowledge of coffee is deep. The intros and small talk gather momentum like an espresso fueled runaway train on a downhill track, with no brakes. The conversation is riveting, swift and jumping from one coffee topic to the next. My brain, my ears and my mouth are having a coffee party. Soon the rest of my body wants in, and we're bounding through the fields of coffee trees.It's the Crop-to-cup tour on speed. As quickly as I fire questions, Dylan answers and supplements his answers with additional information, pre-empting my next half-formed question. Mel is taking dainty lady-steps and struggling with the speed at which were striding through the plantation. She's certainly not allowing us to leave her behind in the conversation though as she chips in with rich nuggets of information, that make me feel like a schoolchild who hasn't done his homework and ought to know that, really.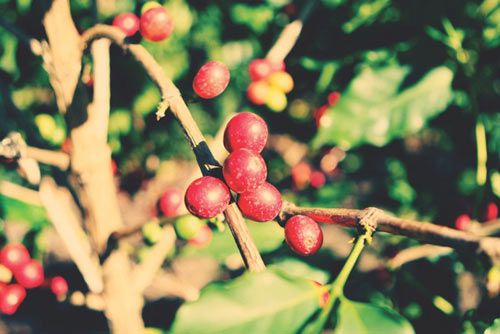 A "stroll" through the fields admiring the late season crop.
Dylan shows us the pithing machine. One he bought and refurbished from an old farm in Tzaneen. Now painted fire-engine red it stands proudly outside the front of the cafe. Keeping the production close to the visitors is part of the experience! The drying beds, the custom built de-husking room and the sorting screens are all housed close by, making the tour efficiently quick, but for the many questions and answers raging forth.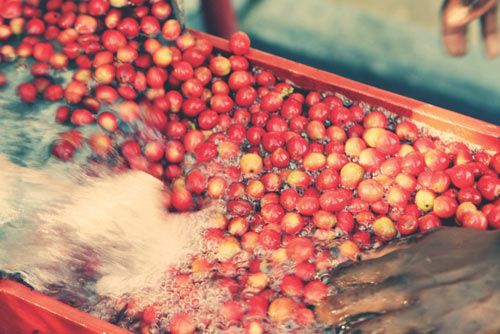 Washing the fruit, before they are sent through the production line to ultimately end up in your cup.
We return to the cafe for another espresso and a tour of the marketing department. By marketing department I mean a small room boasting scores of beautiful and intricate coffee labels, photos and display shelves of rare, beautiful coffee beans. Beaver Creek has a separate distribution company called Red Berry, which sources unique single origin beans from all around the world and well as providing a distribution arm for the farm's freshly roasted beans. For R1777 a year, Beaver Creek, via Red Berry, sends their Coffee Club members 6 single origin bags of beans, 5 times a year. I sign up on the spot.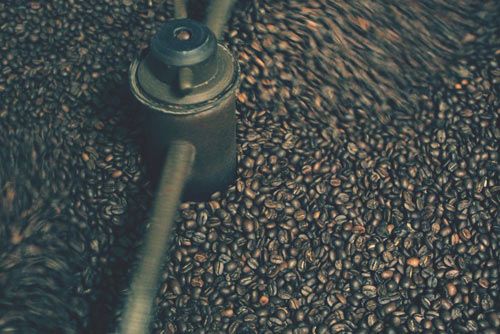 The smell of freshly roasted beans is dangerously seductive!
As we wave our goodbyes and swap details, I can hardly wait to tell all my friends about the visit, and I can hardly wait to taste my new selection of beans! I was afraid if the wait didn't kill me, my wife would, though I was banking on a delicious brew of single origin Indian coffee to get me out of that one!
Within 48 hours, I received my delivery. And look what they packed inside it……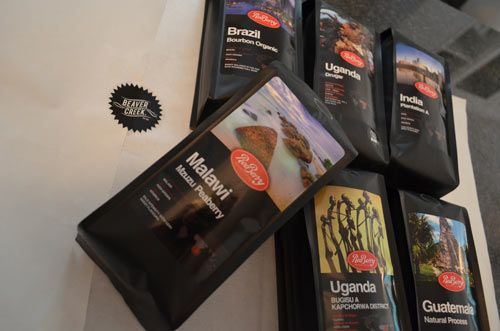 Coffee Christmas, now being delivered 5 times a year! Thanks guys.
If you haven't been to Beaver Creek, I strongly suggest you take the family for a visit. If you're even remotely interested in coffee, the experience will blow your mind. There are lots of things to add to your coffee collection, you can do the crop-to-cup tour, sign up for the coffee club and enjoy a day out, experiencing one of SA's best kept secrets. And if you're really lucky, you might even get a few waves too.
---
Find out more at: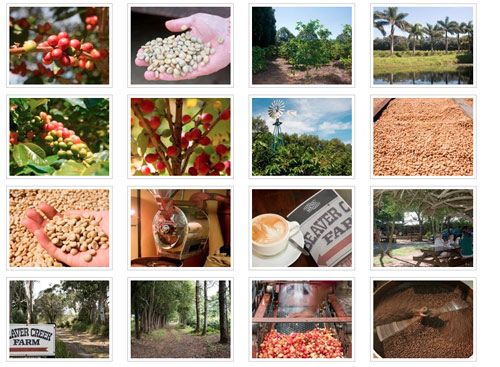 Or watch this cool little video...