Craig Charity.
Inquisitive mind. Technical genius. Passion for coffee paraphernalia.

---
Craig Charity began his journey in coffee when he was a teenager, mostly he admits, for the caffeine. There is the student in all of us that needed help writing that last-minute assignment, right?

In his early twenties, drawn to the elegant and effective mechanics of the espresso machine, he began a project to rebuild a commercial machine for his home and stumbled upon the world of specialty coffee.

Since then he has (literally) made it his business to be involved in coffee, his current profession is a coffee machine technician, micro-roaster and barista.

Last year, Craig placed in the Top 6 at the KZN Barista Championship regionals, going on to compete at the National Barista Championship in Cape Town.

Though he has obvious talent as a barista, his main passion is for the machinery. He has an obsession for buying and modifying coffee equipment. His home is littered with specialised equipment he has tenderly whipped into shape.

A Cimbali M20 lever. La Pavoni Professional. Mazzer Major grinder. OE Pharos grinder. And a '84 Cimbali Junior.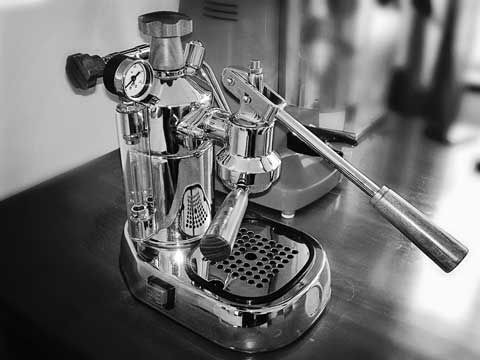 Not to mention he recently refurbished that Diedrich IR-7 roaster. Check this out!

Follow the refurbishment process from it's arrival at his home to it's beautiful completion (http://www.home-barista.com/home-roasting/diedrich-ir-7-rebuild-t20456.html)

Don't have any idea what any of these machines are? All in good time. That's what Craig is here for.