Healthy Summer: Coffee-Chocolate Smoothie
With hot summer days fast approaching, many of us are regretting our winter breakfast choices. Not the coffee of course – never the coffee! But maybe all those heavy carbs… Not to worry though – health and fitness expert, Lisa Raleigh, has shared one of her smoothie recipes for a healthy summer.
Lisa Raleigh has been an exercise specialist for more than 15 years, with her specialties including wellness, stress management and fitness. Lisa Raleigh has shared her "Mouthwatering Pure Power Coffee-Chocolate Smoothie" with Coffee Magazine readers, to help you make the most of your summer mornings.
There's nothing better than a smoothie if you're looking for convenience in the mornings. The Pure Power Coffee-Chocolate smoothie serves one and is ready in 10 minutes – perfect for busy mornings!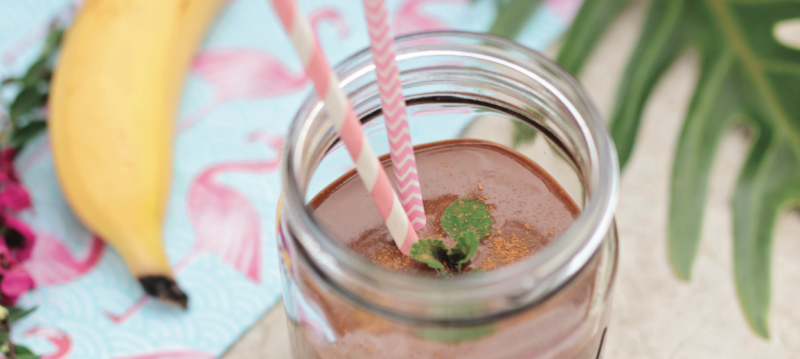 Ingredients:
1 heaped tablespoon pumpkin / sunflower seeds
1 heaped tablespoon goji berries
1 shot of your favourite espresso!
1 teaspoon raw cacao
2 tablespoons pea protein powder
1⁄2 frozen banana / or regular banana and a few blocks of ice
1 cup coconut water (no additives; you can also find coconut water in the bottom of coconut milk or cream tins when the cans have sat and not been shaken)
1 tablespoon digestive enzymes (optional)
Sugar replacement (recommended: xylitol syrup)
Directions:
Pop all the ingredients into a blender and blitz. All that's left is to enjoy your get-up-and-go summer smoothie!
For more healthy summer recipes, check out Lisa Raleigh's healthy recipes, nutritional advice and cooking tips for every budget and palate.