Grinder Technology explained by an expert: The Mythos II
Friday, 26 October, 2018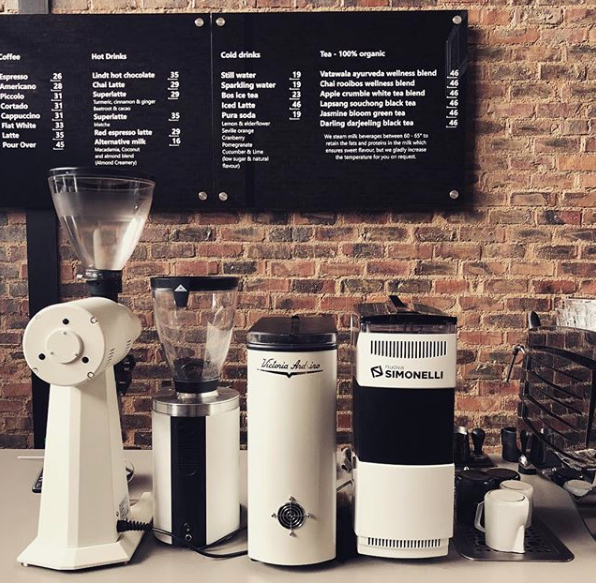 On the counter at Thirdspace in Fourways JHB, photo courtesy of Thirdspace.
We chatted to Alessandro Morrico of Morrico Imports about the grinder that many in the coffee community hail as one of the best out there!
What are the key feature additions to this version of the Mythos?
MYTHOS II is designed for speciality coffee and cafes alike with maximum parameters to allow roaster and baristas to get the "best" out of their coffees.
Major key features are:
- Larger Titanium blade diameter of 85mm
- Variable speeds on motor
- Touch screen - ( as well as small chalk board in front to let customers know what beans and served - very on trend!)
- Variable temperature settings.
- Gravitech technology and Weight programming to ensure consistency.
What technical innovations set the Mythos II apart from its predecessor?
New larger blades allow for best management of the grinding process-
-The longer cutting blade creates maximum surface area of extraction
-Longer life / higher volumes are made easier
-Maximum consistencies on extractions during various times of service in a cafe or restaurant
What can cafe owners expect from this machine?
Absolute parameters of choice - recipes will now be best managed via all the new variable options. Such as:
- Setting lower or higher temperatures to best suit the coffee -
- Variable speeds to best manage the coarseness for extraction and flavors of the coffee with zero residue.
-Gravitech , now allows for the use of a hands- free scale system , which allows for perfect yield recipe- no need for extra scales and time wasting steps during service.
- Silent motor for quite service , as well as allowing better communication and interaction between customer and Barista.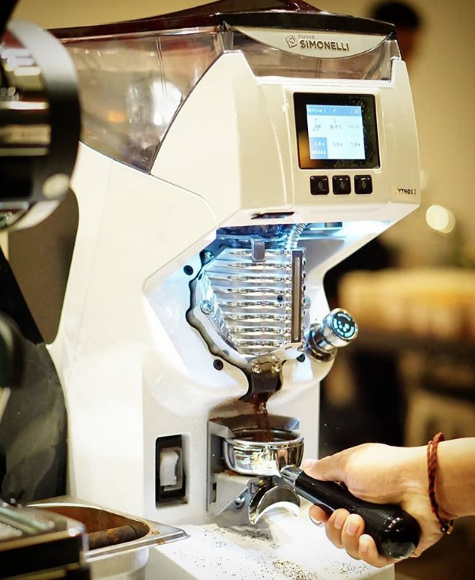 How does this grinder effect the end cup that our readers will be drinking?
The effect is an obvious perfection of the extraction I.e. the coffee will be a cleaner cup , more consistent , sweeter as well as showcasing the complexity of the bean and roast profile and extraction. Readers will notice and taste the difference and will also notice the consistency. The Baristas will notice for sure the ease of use the reliability as well as performance and versatility of the machine.
Any other comments/interesting facts our readers would know?
The Mythos I - clima pro , was designed by barista champions ( Fritz Storm , Gwylim Davies , Colin Harmon and James Hoffman) asking for a better, easier and more consistent Grinder solution which would offer a more consistent method of grinding to showcase their coffees.
The MYTHOS II has once again been revised by Baristas champions to further use more recent technology and add many more parameters to best achieve very much the same result, just BETTER with systems that make the coffees sweeter, protect the flavours , will showcase complexity and flavour profiles as well as offer versatility to all types of coffees and Roast profiles and methods of extraction .
I think It will be very interesting to know , that each parameter of settings on the MYTHOS II is enough to considerably alter the final flavour of the coffee in the cup and each parameter will add quality to the cup. If you consider all the parameters available, the solutions are endless.
For sure, some VERY EXCITING COFFEE TIMES AHEAD for Baristas and readers.
Got something to say? Then leave a comment!
---
Review: The Tognana Stovetop Set
Friday, 28 September, 2018
I love a good for Moka pot for three reasons:
1. The brewing ritual is a special experience. It takes me right back to Italy, to the little apartamento above the piazza where the aroma filled the space and built the anticipation of the delicious coffee to follow.
2. The mouthfeel of a moka pot coffee is something unique. A silky, rich elixir that transports flavour through your mouth like no other coffee.
3. Screw Eskom. You can make a moka pot without electricity. Think loadshedding, camping in the wilderness or on a hot plate at the AirBNB that only stocks instant.
So here is the latest addition to the Moka Pot market and it's a winner...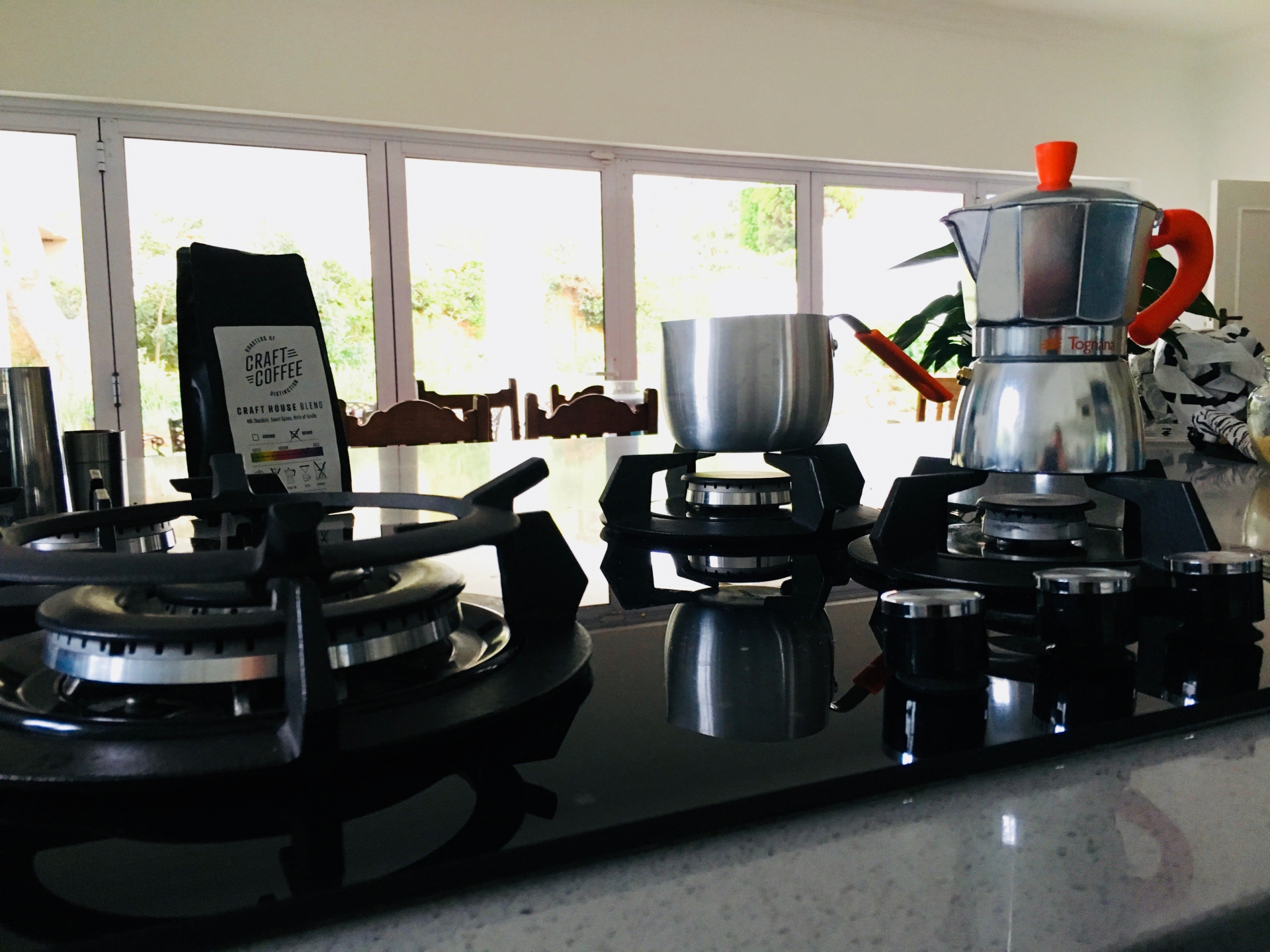 Tognana - Moka Pot and Milk Pan from https://classichouseware.co.za/
The Unboxing.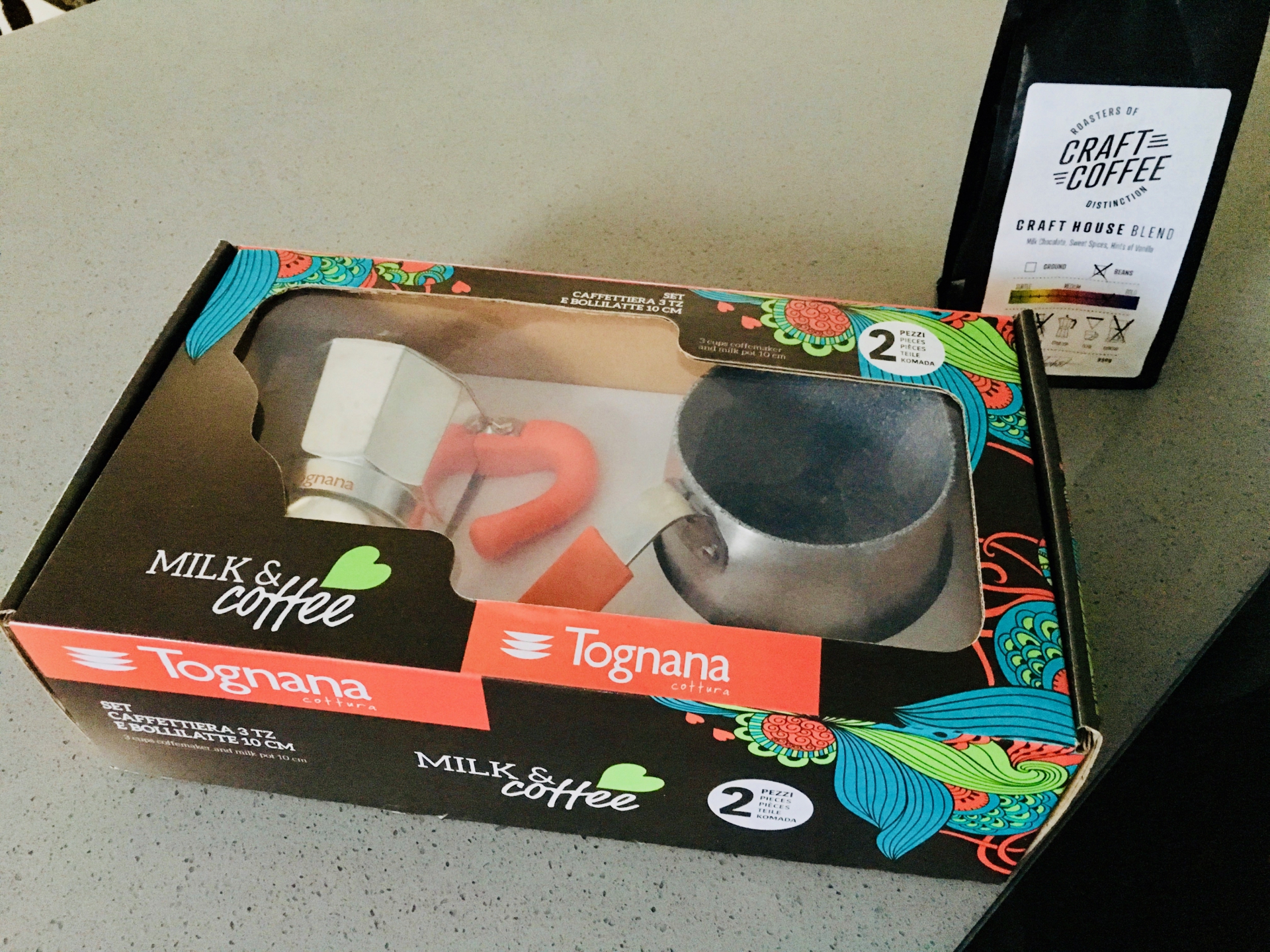 We were sent this elegant little package from Classic Houseware.
It is a 2 piece Milk and Coffee set - and straight away we put it to good use!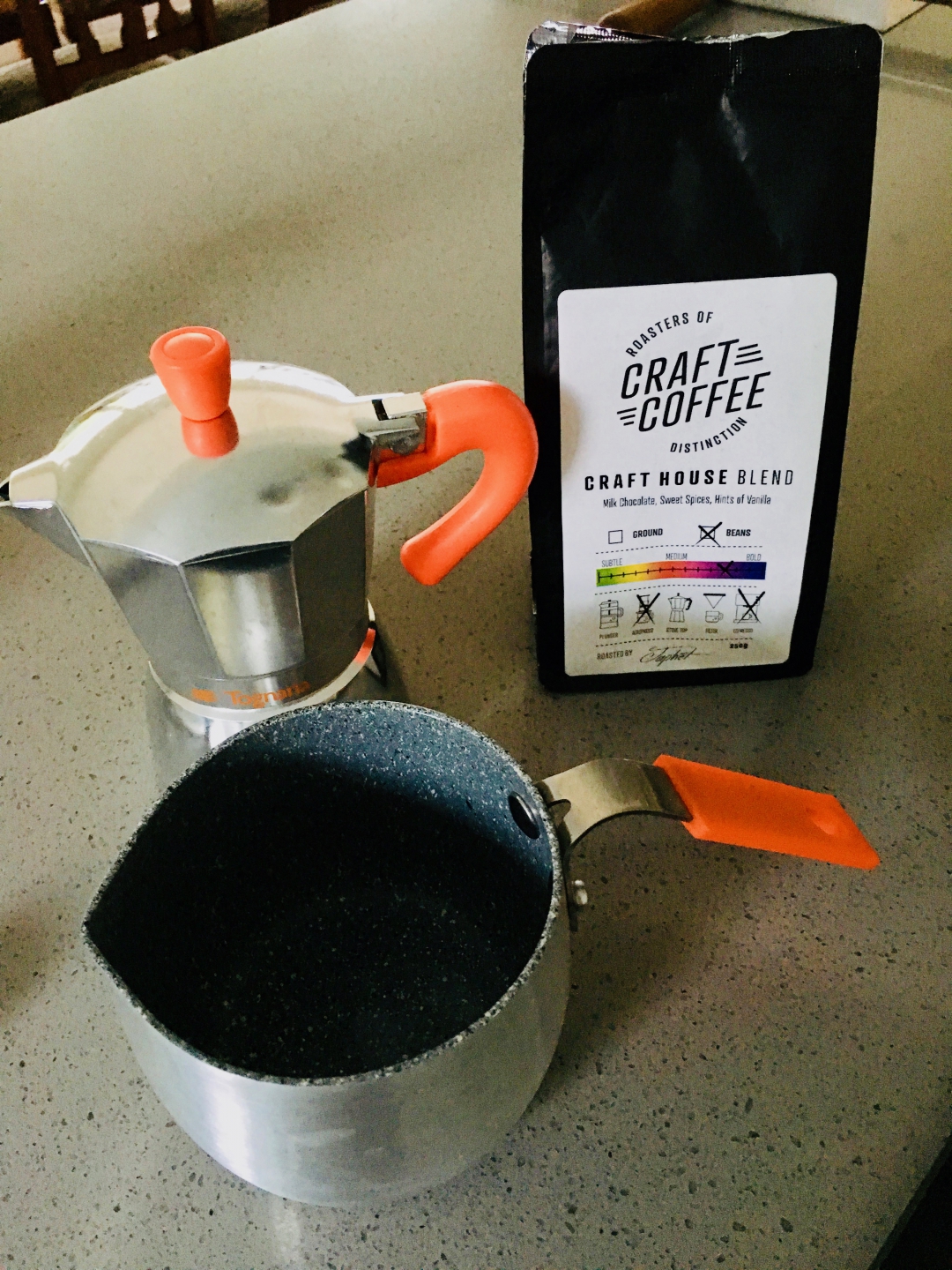 The team at Classic Houseware are also one of the distributors for Craft Coffee, which is one of our favourites, especially after they clinched 3rd Place in the A Shot in the Dark roasting competition held in Durban recently! So it was essential that we tried the Craft house blend as our first coffee in the Tognana moka pot.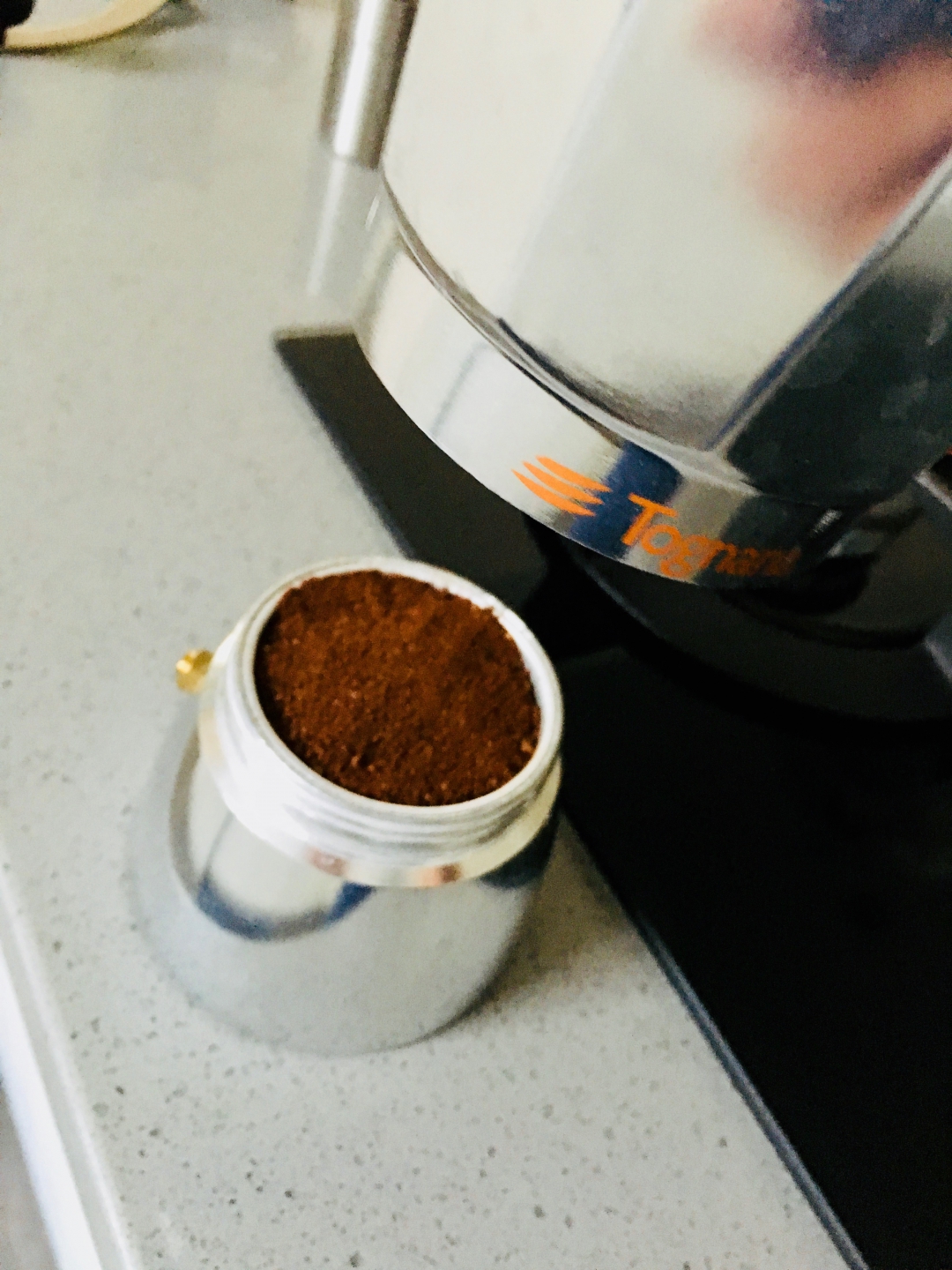 We always grind our coffee fresh, this time we used a hand grinder and we set it slightly finer than a Plunger grind but more course than an espresso grind. This means a reasonable amount of pressure build up before the coffee pushes through the puck and into the pot, resulting in a delicious crema.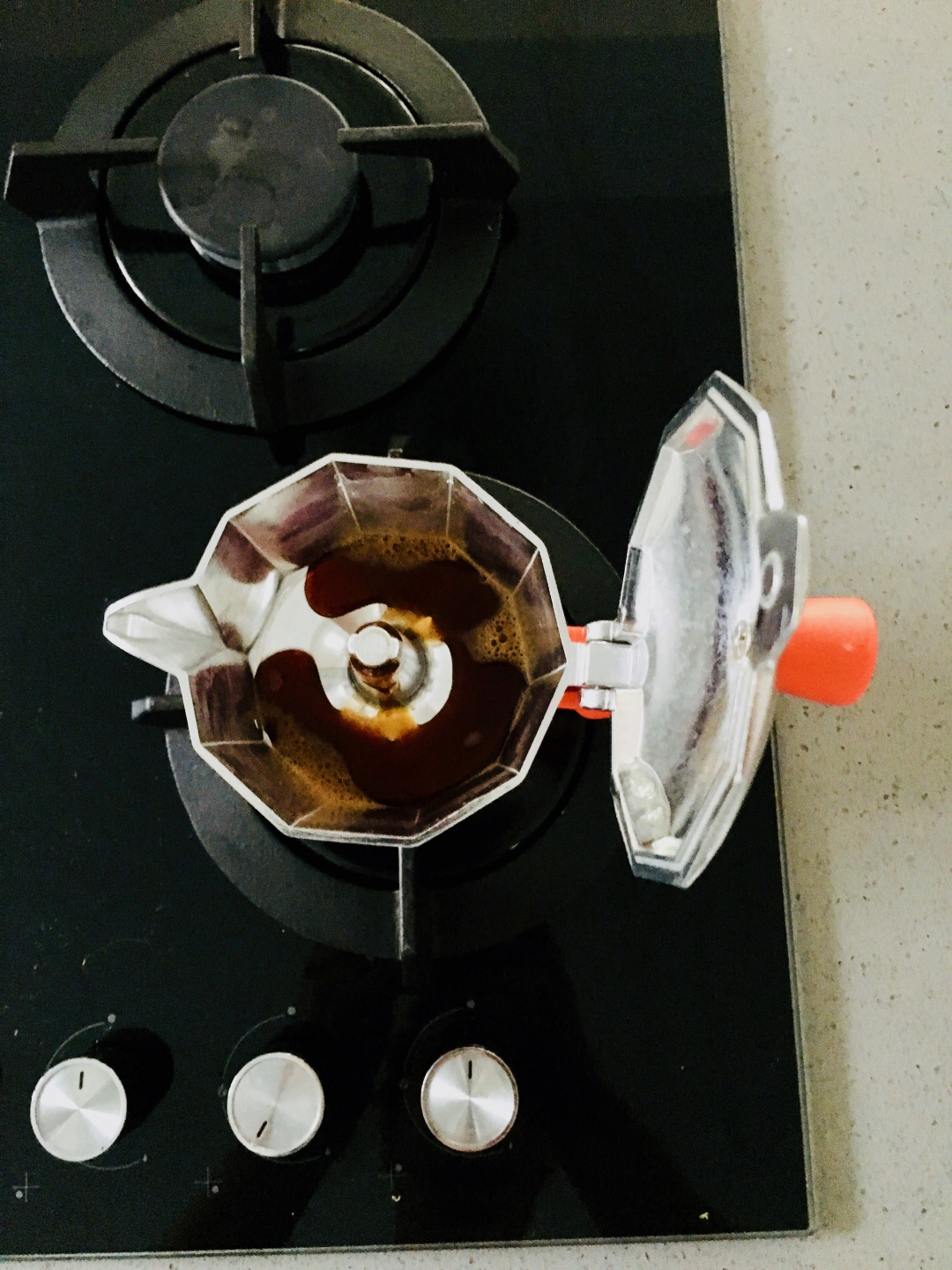 My favourite moment of a moka pot brew! When the first dark, rich liquid flows out of the spout like lava!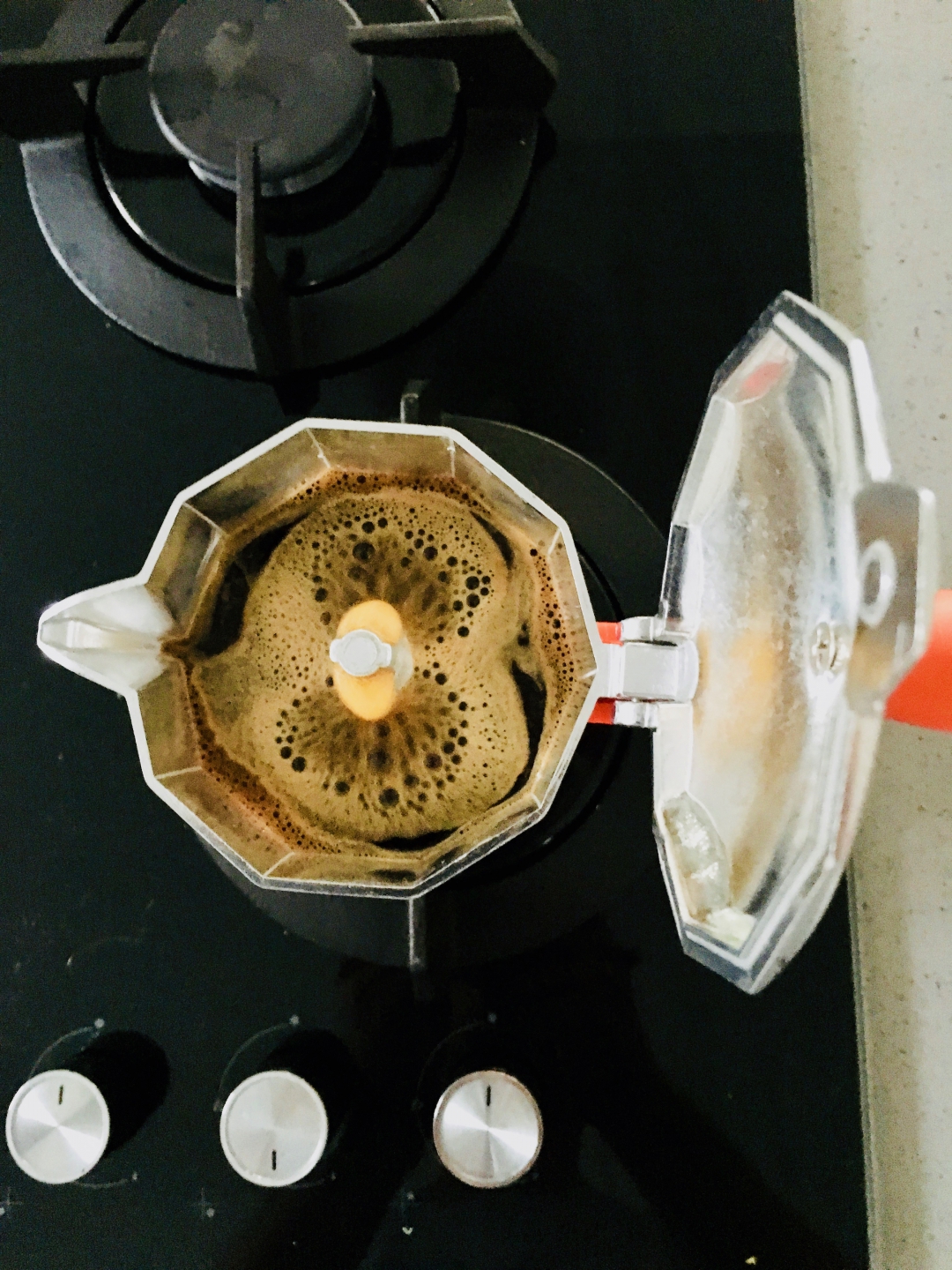 We achieved a delicious aroma and a rich crema on top of the coffee - always a good sign that the coffee is fresh, the grind is right and the heat is correct - pushing through the coffee at a nice even rate.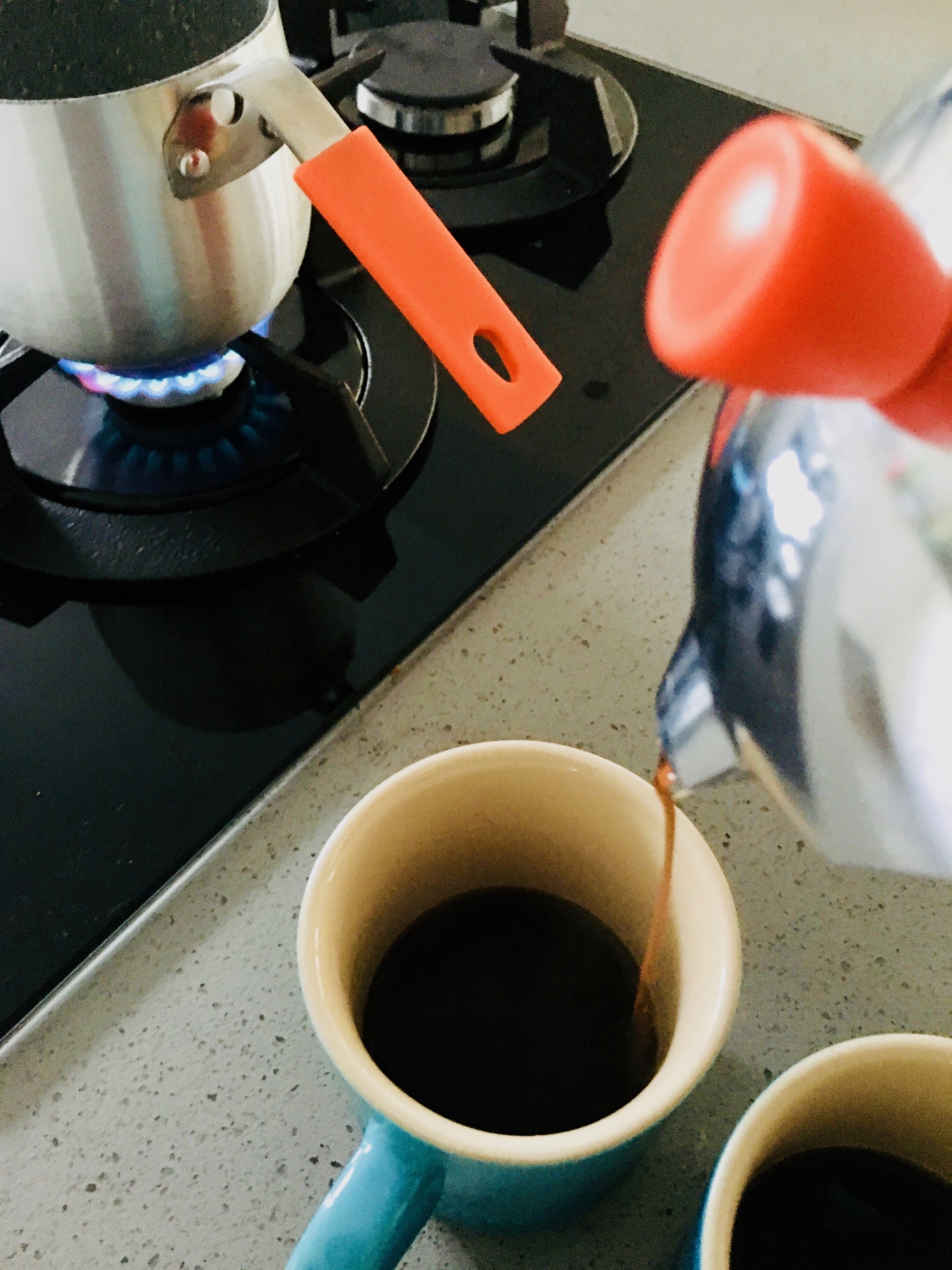 Next, we popped some milk into the Milk Pan and set that to warm up while we poured out the coffees.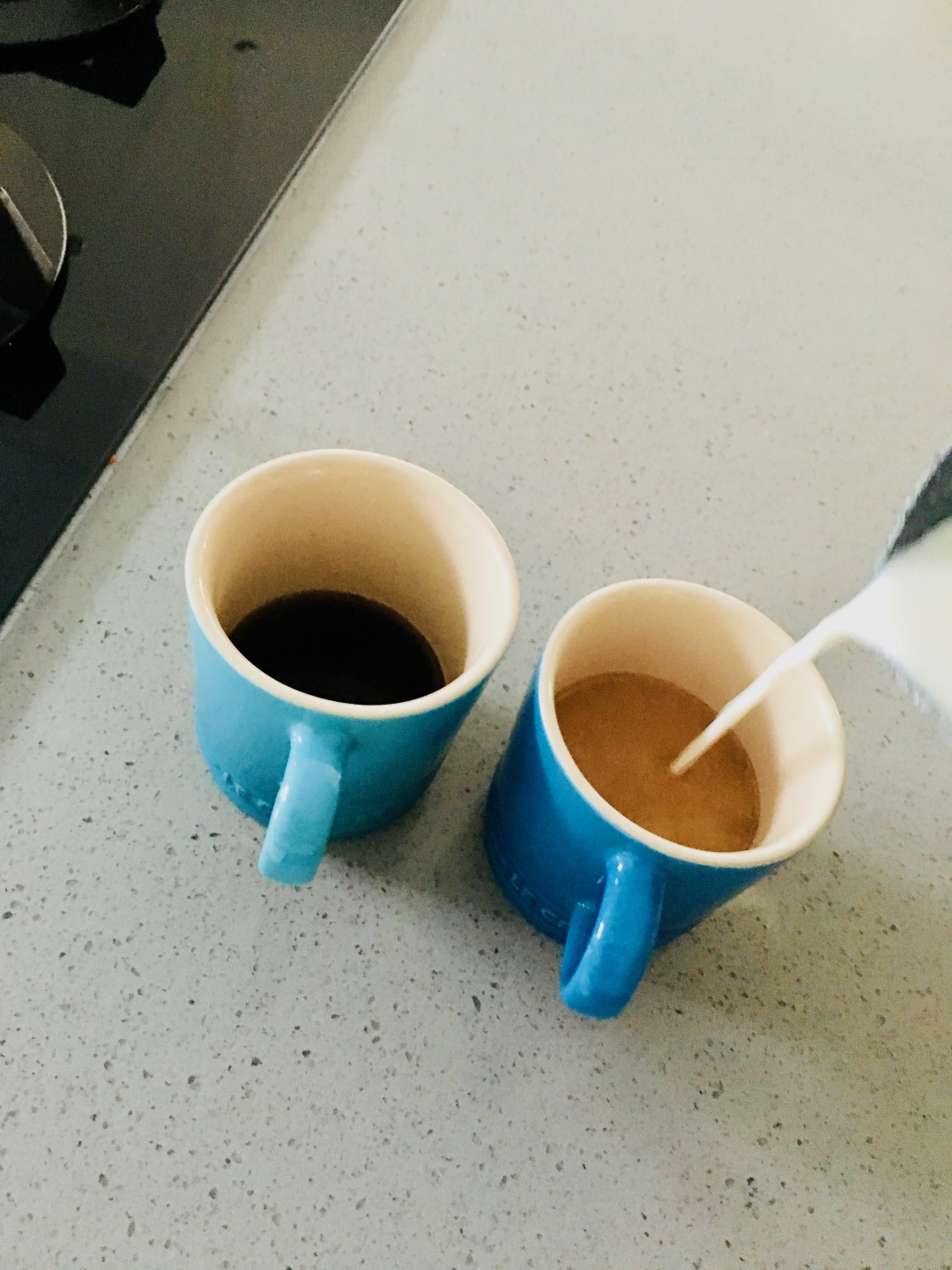 There are 3 great features to this Milk pan. Firstly, the single handle makes it easy to move with one hand, as opposed to picking up a cooking pot with two. Secondly, I hate having to try and pour milk out of a pot, I always , make a huge mess. This one has a great little spout. Happiness. Finally, the coating on the inside ensures the milk doesn't catch.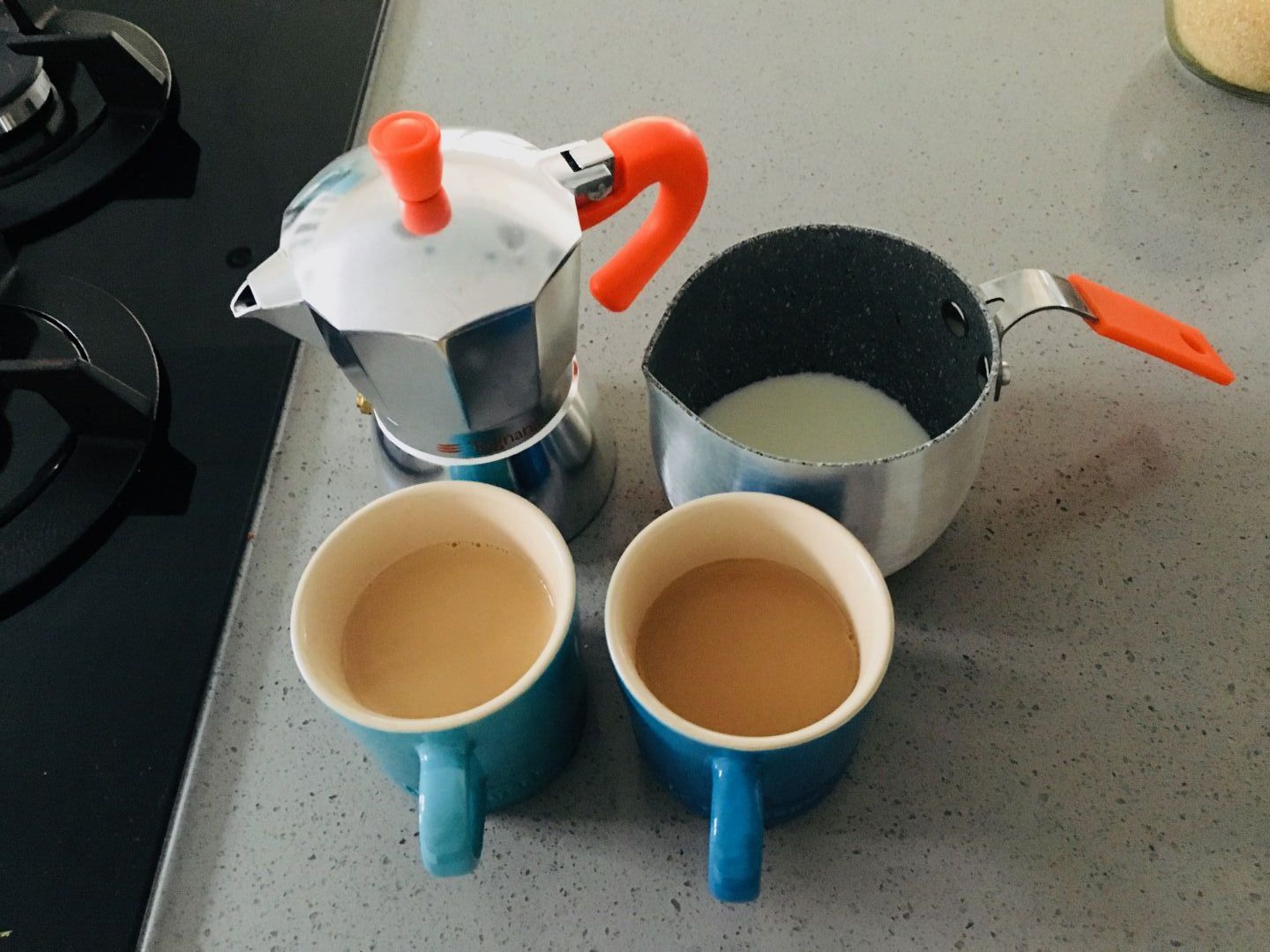 There you have it folks. Delicious coffee extraction and easy warm milk preparation. Thanks Tognana!
Got something to say? Then leave a comment!
---
The Youngest Latte Artist in SA?
Tuesday, 21 August, 2018
Meet Jonathan Le Roux. His parents own Cup o Cafe and he is just a little bit obsessed with coffee. He entered the Almond Breeze Latte Art Video Challenge, but he wasn't eleigible to compete because of his age. We were super impressed with his mad skills though and wanted to show him some love! He's certainly got a bright coffee future ahead of him! Well done Jonathan!
Got something to say? Then leave a comment!
---
A Video Series for Roasting Beginners
Friday, 10 August, 2018
We are huge fans of Roaster Joe (Joe Marrocco)! He is incredibly giving of his time and knowledge in educating others (and he has submitted some lovely articles to us over the year!s) and although he has just left Cafe Imports to pursue another dream, they worked on this excellent video series together. We found it really enlightening and entertaining.
Got something to say? Then leave a comment!
---
Review: Brewista Smart Ratio Scale
Thursday, 19 July, 2018
The Brewista Smart ratio scale is exactly that - a smart scale that works on your coffee to water weight ratio and makes it super easy to calculate and time your dosages.
When it comes to pourovers - home and cafe environments - the difficulty comes in trying to either manually calculate water to grounds targets, and then pacing the amount of water to pour. The scale automatically calculates the water needed based on the amount of coffee grounds used and chosen ratio.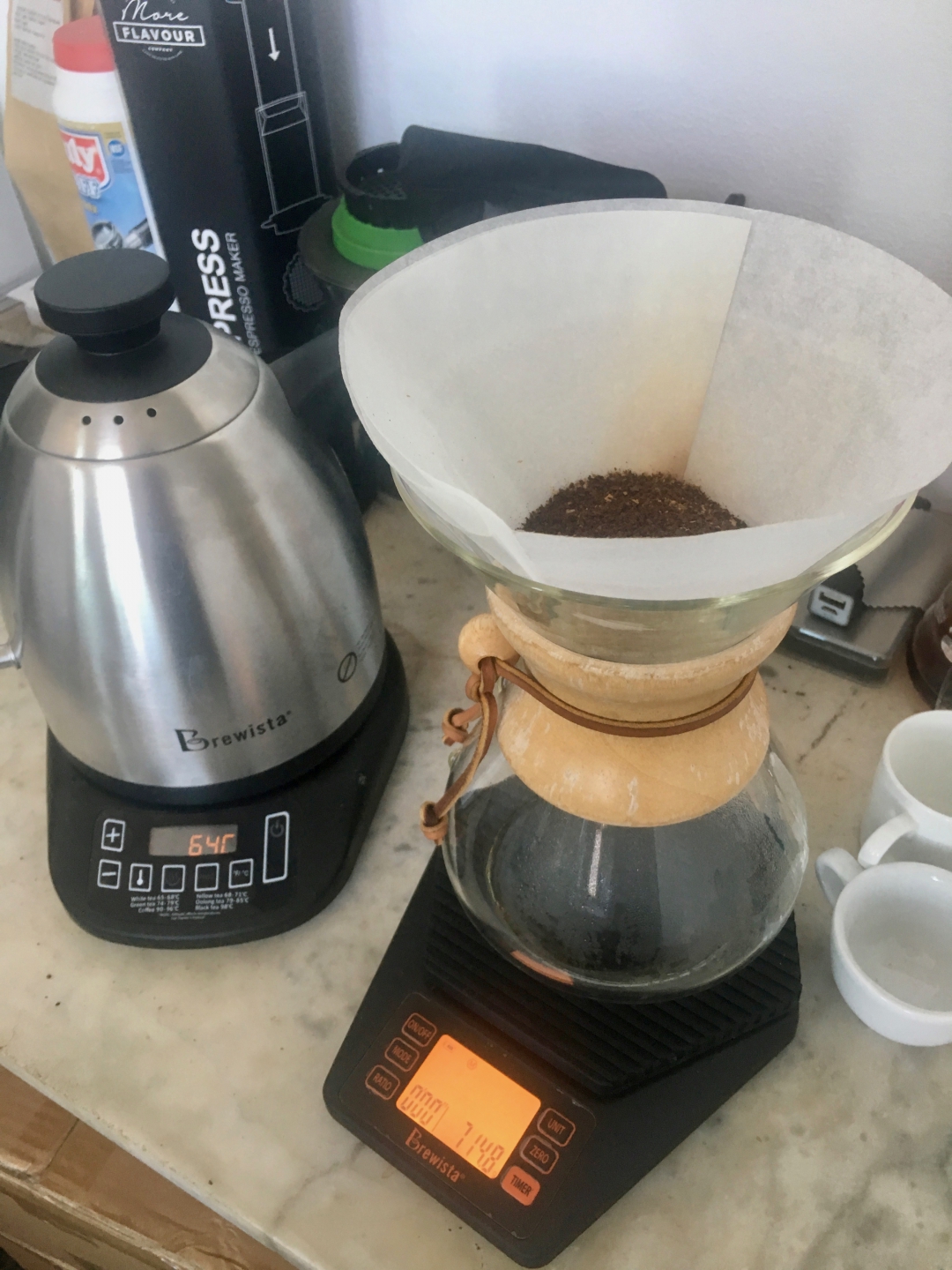 Dual timing bars display the actual and desired pour rates. Matching the timing bars achieves the recommended 2½ minute pour time.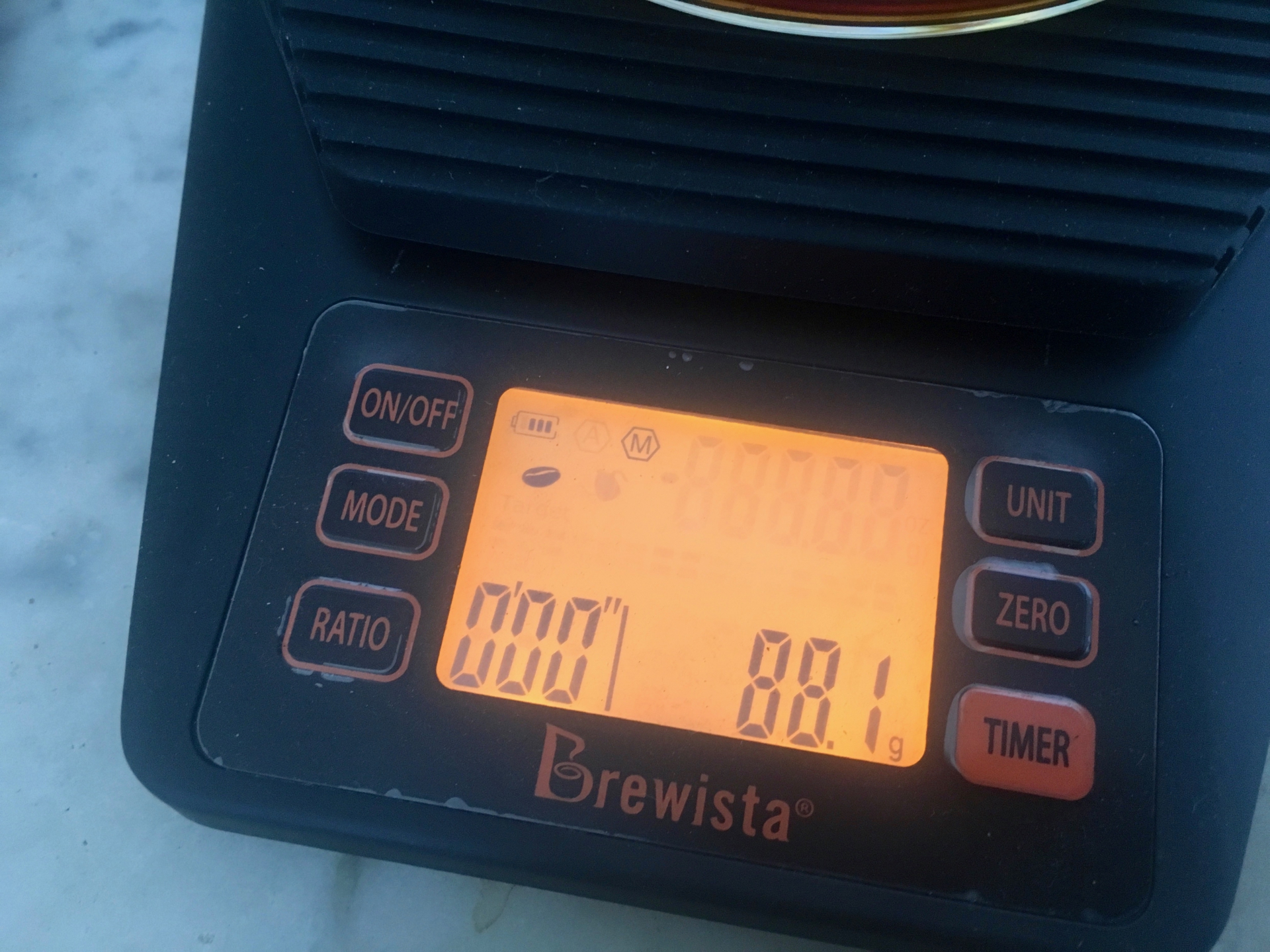 The Ratio Scale makes a perfect training tool for baristas and coffee lovers alike that want to get their pour over coffee dialed in. It features automatic and fully manual modes, and the water to grounds ratios are adjustable. The Ratio Scale takes care of the math so you can take care of the customers!
Got something to say? Then leave a comment!
---
Cold Brew vs Iced Coffee - What's the difference?
Tuesday, 10 July, 2018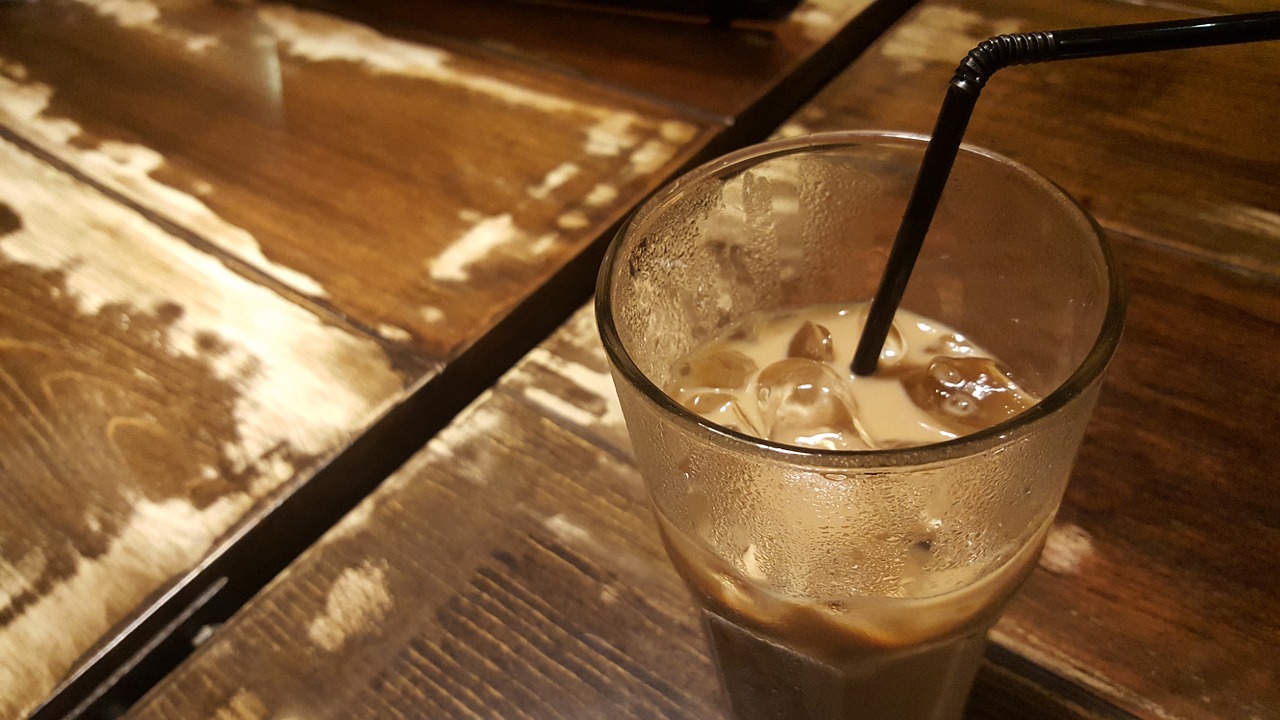 What's the difference between cold brew and iced coffee?
South Africa is settling into winter and some of us are dreaming of summer... Whether you're dreaming of warmer weather, or planning a trip in search of the sun, there are two drinks that are sure to be on the menu for any coffee lover in need of a fix: the traditional Iced Coffee and the trendy Cold Brew. So, what exactly is the difference between the two? Cold Brew is cold coffee, but – it's not Iced Coffee.
HOW IT'S BREWED
The main difference between Cold Brew and Iced Coffee is in the process (which also accounts for the differences in taste). Cold Brew coffee is steeped in cool water at room temperature for at least 12 hours (usually more), before the coarse grounds are filtered out. Without the heat, it takes a long time to extract maximum flavour. Cold Brew coffee tends to be much less bitter than regular coffee because heat is what releases the acidity of the coffee bean oils. The result is a much smoother coffee concentrate that can be mixed with milk or water.
Iced Coffee is brewed like regular coffee (usually extra strong) and then cooled by pouring over ice. Simple really! At some establishments, you might run the risk of being served this morning's stale coffee over ice, but the way it's supposed to be served is immediately over ice after brewing. It's typically sweetened and may be served with a pinch of cream or milk, and the result is a light, refreshing drink with all the natural aromas of your regular hot coffee.
THE TASTE AND FLAVOUR
Because the brewing process for both beverages is so different, the flavours are as well. The brewing temperature impacts the extraction of acids, sugars and oils from the bean, and ultimately, the final cup. Cold Brew is much smoother and milder in flavour than regular coffee – it tastes sweeter and less acidic. This is because less flavour is extracted at a lower temperature.
If mild and sweet are not what you want from your coffee, Iced Coffee preserves all the natural aromas of regular coffee, with a crisp acidity and rich flavour profile. When done right, Iced Coffee retains the intense flavours and complexity of the bean, delivering all the goodness of your regular cup of coffee – just chilled.
COLD BREW – TRY IT AT HOME
Cold Brew is easy to try at home if you have the patience! Using a French press, steep coarse coffee grounds in cold water for between 12 – 48 hours. Press down on the plunger when you're ready and voilà, you have a coffee concentrate! You can pour it over ice or dilute it with water or milk, and enjoy!
Got something to say? Then leave a comment!
---
Interview with a Barista Trainer: Bilbo Steyn
Monday, 2 July, 2018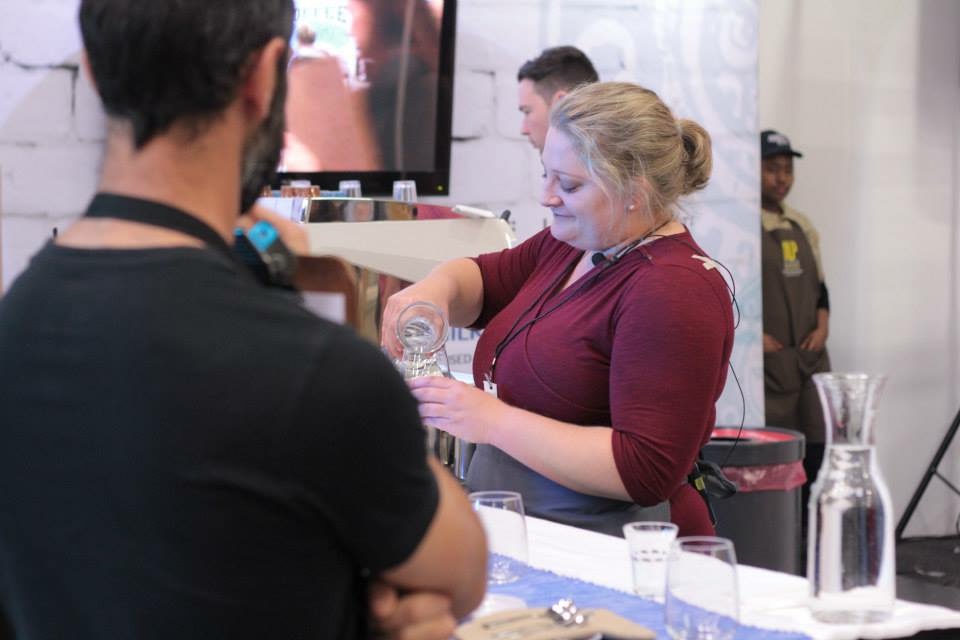 Bilbo Steyn on coffee, baristas and saving the world
We recently chatted with the brilliant barista, Bilbo Steyn, about her work as a barista trainer and all things coffee…
---
When and how did you get involved in coffee? And tell us about the road leading up to where you are now?
"My journey in coffee started when I got a job as a Sales Rep for an Italian food and wine importing company. One of my products was an Italian coffee and I quickly took on the 'duty' of making coffee for my colleagues in the morning. I also learned that I needed to offer my clients training so that their end-product was better, therefore ensuring me the return business. And so, slowly but surely, I started teaching myself and competing. It wasn't long before I was offered a position to be a barista trainer…needless to say, I never looked back. Now my days are spent in training. And I recently relocated to Gauteng to take up a new position."
What do you think it takes to be a good barista?
"Without a doubt, discipline! There is an insane amount to learn and you can only be successful at it if you practise absolute discipline. Then there's the one nobody tells you about: heart! If you don't love what you do, your coffee will always be average."
What is the most important lesson you need to learn to become a great barista?
"As a barista, we must always remember that coffee is the boss. As baristas, we have such a massive role to play in the circle of coffee. We are the last stop before the consumer – if we don't do a good job, we're letting everybody in the chain before us down, and that is a very serious matter. We must respect the coffee and always pay homage to those that came before us."
What advice do you give to aspiring baristas?
"Run for the hills! You'll never get out alive! … Just kidding! Get involved in the industry. Compete, volunteer, polish machines, clean grinders, study anything you can get your hands on! Give your time – you cannot imagine what you will learn backstage when you're just quietly observing and helping. And then approach anybody in the industry with your questions, who will be all too happy to hook another coffee lover into the industry!"
What qualities do you look for in a barista?
"Anthony Bourdain said, 'Skills can be taught. Character you either have or you don't.'"
When you watch a coffee being made, what type of things are you watching for?
"You don't need to watch; just by listening you can pick up a lot. But in general, I look for fluid and calculated movement, procedures being executed accurately and consistently, and excellent customer connection."
How important is the machinery and equipment you use in making a great cup of coffee?
"It is so incredibly important!!! Working on the best equipment is sometimes a luxury most of us cannot afford, but working on painstakingly clean equipment that's well maintained and understood, is a good starting point. And that applies to smalls, water filtration, counter surfaces, etc. Working in an ergonomically sound space is so important to the wellbeing of the barista and your business."
What has been your most memorable experience in your career as a barista trainer?
"There really is a lot that comes to mind. But I would have to say that the best moment was probably one day at a restaurant with my mom. A man approached us and proceeded to thank me for the time and energy I had invested in him when he was a young man struggling to make a living. He said that my training allowed him to grow in his role at work and allowed him to be successful. I think the moment was more profound to my mother; for me I was just humbled that I could do that for somebody who really wanted it."
How do you think coffee culture has changed over the years?
"It has changed drastically. 8 years ago, you couldn't find baristas. Now people apply for barista jobs with experience and skill! It's a skillset everybody sees value in and one that supports many families. One can also easily get frustrated by how slowly things are moving along in South Africa, but I truly think we're doing so well. The world is watching us, the more we share what we do and love, the more people we can reach."
What is your favourite way to enjoy a cup of coffee?
"Honestly, just being with my loved ones is a great start. But with friends, somewhere in the hills of the Overberg brewing and drinking chemex. With my family at home, plunger. With my sister at home…a small domestic filter machine with a Kees van der Westen sticker on!"
How many cups of coffee do you drink in a day?
"Back in my competition days we would taste anything around 30 cups? I think my body would hate me now – my sensitivity for caffeine has come with age! I would probably on average drink about 3-4 cups a day. The better the coffee, the harder it is to resist."
Besides the taste of coffee, what is it about it that fascinates you?
"I am truly fascinated by the complexity of molecular structure. I also love how we can apply all kinds of variables to manipulate the coffee. The science behind it is incredible, and yet we have so much more to learn."
What are some of the latest trends that you're seeing that we'll see more of in the future?
"I have noticed that coffee shops and consumers are becoming progressively more aware of the environmental impact our waste has. I hope we can abolish single use plastic items. Using a reusable cup for your coffee has such a massive impact on our waste footprint, but also in most cases will get you a discount! Be rewarded for your savviness and owning the problem. Save the earth! It's the only planet with coffee!"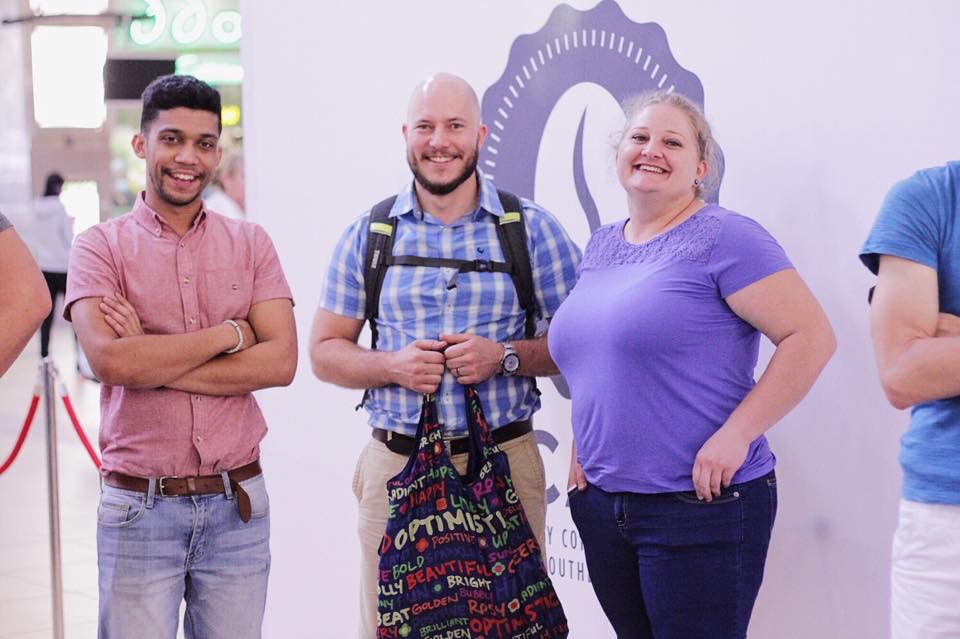 Got something to say? Then leave a comment!
---
Coffee Magazine Test Drives the Prismo for AeroPress
Wednesday, 6 June, 2018
The AeroPress is a long time favourite of our team. It's a great brewing tool for the office and on the go. We've had the same one since we got our first one back in 2012 and we love it just the way it is. But we are also coffee geeks and we love trying ALL the new gadgets so when MoreFlavour started bring in the Prismo from Fellow Products we were intrigued to try it out. Check out our test drive of this accessory below, we had a lot of fun with it. And yes, we're at the beach again. Yes, it's Winter and this is the weather here. Yes, you should come hang out with us and experience it for yourself at Creative Coffee Week.
If you liked this article, then you may also like these:
Got something to say? Then leave a comment!