Pour like you mean it!
Friday, 13 September, 2019
Words by Anastasia Prikhodko
Originally published in Issue 27 of The Coffee Magazine
---
From consistency to precision and control, the gooseneck kettle has become to a barista what a razor-sharp knife has always been to a chef. Over time, the kettle has essential transformed from a practical and functional tool to a premium product invaluable to a good cup of coffee.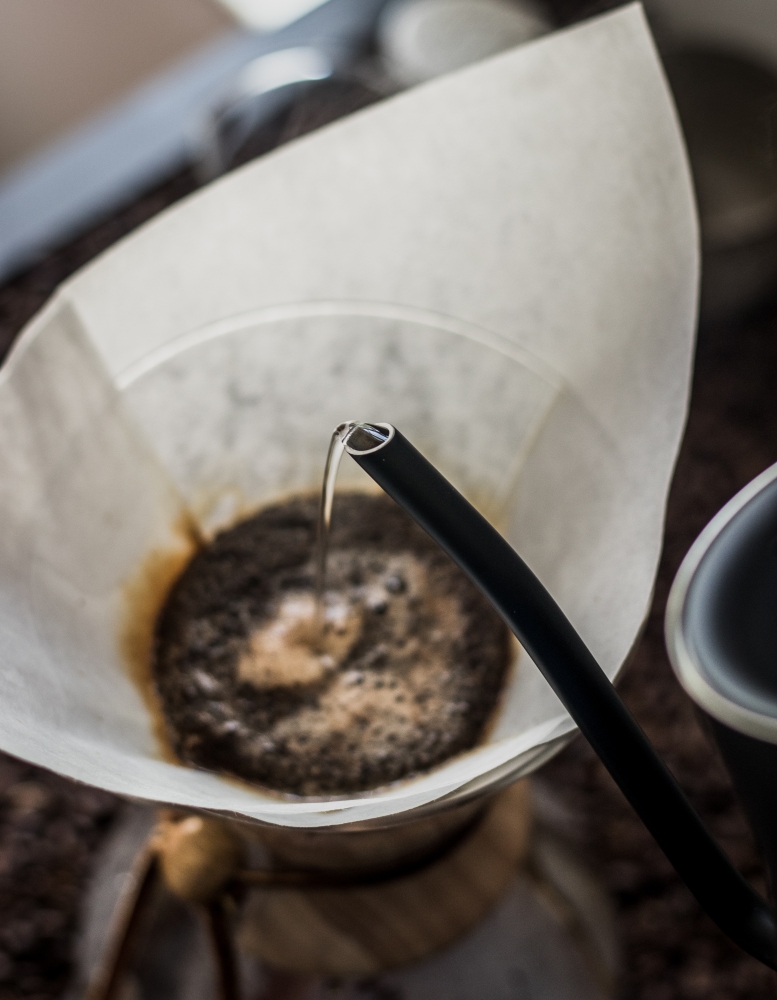 So named for its thin, curved pouring spout, the gooseneck kettle and the ensuing temperature controlled iterations, were born of a desire to control the flow and direction of water when preparing an alternative brewing method such as a pour-over.
The Hario V60 Buono was perhaps the first pour-over coffee kettle you would've seen in action. At the beginning of the pour-over boom, when a group of specialty coffee companies overseas like Intelligentsia started making pour-over coffee a menu staple, the Hario V60 Buono was the top barista tool. The kettle's sweet beehive shape made it easy to love, while its smooth stainless steel body proved durable and reliable over hours of use. The Japanese-based company now makes two different kinds of kettles, one that is a basic stove-top pot (R920) and another that has an electric heater to keep up with demand to be able to control temperature.
"In addition to precision and ultra-control over brewing parameters, consumers are looking for a statement piece," says Hannah Miller, Content Manager at Fellow, a US coffee product design company. "Brewing tools are no longer tucked away in the kitchen cabinet but are left on the counter or café bar as a miniature piece of art," she continues. "We believe that our original Stagg stovetop kettle (R1580), which launched in 2015, was the first kettle that was truly as beautiful as it was functional." Miller says "beautifully functional" has been a pillar for the company since the very beginning.
The gooseneck spout is also vital to coffee extraction, as it allows the water to be delivered methodically over the coffee bed. Miller says Fellow's Stagg stovetop and Stagg EKG have built-in flow restrictors to slow things down and provide more control and precision, ultimately, giving more agency over the extraction rate.
"Also, if you're constantly agitating the coffee with fast-moving water from a kettle, all of the coffee particles are being turned in a whirlpool," she says. "Pour-over is a delicate process and you don't necessarily want to agitate the coffee every single time you pour."
Miller says that products with "a simple on/off switch to heat water to boil" are becoming less acceptable for both home coffee enthusiasts and professionals.
"We designed Stagg EKG because we weren't crazy about the electric pour-over kettles currently on the market and wanted to make a true precision tool," she says. "We set out to make a kettle that packs a professional punch with a world of features like to-the-degree temperature control, an LCD screen, a 60-minute HOLD option, a powerful PID controller, a Fahrenheit/Celsius option, and even a secret video game."
Miller relays the significance of the design of the kettle to that of baking a cake. She says that while all cake batters can be baked at 180°C, and a few will inevitably end up with burnt bottoms and gooey middles, coffee too can be brewed at "about" boiling temperature. But, she continues, "you're cutting yourself short in producing the best tasting cup of coffee".
"The bean, roast, grind size, and brew method all factor into the temperature. Even the age of your bag matters; freshly roasted coffee should be brewed at a higher temp than an older bag of beans," she says. "A kettle that can control temperature to the degree will ultimately produce a better cup of coffee."
The Stagg EKG is Fellow's best-selling kettle. And as far as the company is aware it's "the only electric kettle on the market with a PID controller". This means that Stagg EKG's PID controller heats and maintains water temperature to +/- .3 degrees Celsius. Miller says that's three to four times more accurate than the leading electric pour-over kettle available on the market today.
"This ability to manipulate temperatures with to-the-degree precision to easily control the brewing temperature empowers users to experiment and explore all the varying degrees of extraction for coffee," she says.
Since Fellow started, the company has redesigned its Stagg stovetop kettle to meet with consumer demand. Miller adds that along with adding the fluted tip feature to their Stagg stovetop kettle, the company also expanded its colour line from just matte black and polished steel to polished copper, polished graphite, monochrome stone blue, and matte white.
"We've learned that people like to experiment with different colours for statement pieces in their kitchen and café. People also often requested natural and raw materials, so we partnered with a woodworker in South Dakota to make wooden handles and lid pulls in solid maple and walnut for our stovetop kettle," she says.
Lizé Taljaard, the administrative manager at Royal Roastery in Bloemfontein, South Africa and third place champion at the first Central South African Regional Barista Championships and the South African Aeropress Championships in Cape Town says:
"Good coffee equipment is one of the key factors to extracting great coffee."
However, she adds, "Do research before buying coffee equipment to make sure you know what you want to get out of your cup".
Her go-to drip kettles are the Hario V60 Buono Kettle and Bonavita Variable Temperature Kettle, which she mainly uses for pour-over brew method.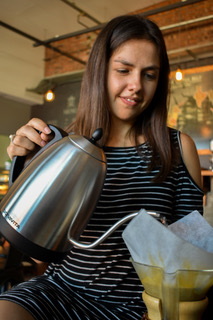 "I like using the Hario V60 Buono Kettle because of how easily it pours," she explains. "It has a comfortable grip and the curve of the gooseneck makes pouring a breeze. You have great control over the pouring and you can use your other hand on top of the lid for more control over the kettle and pour." Additionally the Bonavita is good to use due to its control over water temperature, as it holds the water temperature up to 60-minutes.
"It's also great when you want to make a Chemex for more than four people because of its 1.7 litre capacity," she says.
In terms of a successful pour-over, Taljaard says it is important to have a thin consistent water stream, without the water gushing out from the kettle. And this is precisely what a gooseneck kettle offers.
"You have complete control of your water flow rate. You don't disturb the coffee bed too much and get a more consistent and even extraction," she says.
One of the benefits to using a temperature-controlled kettle is the chance to use "different water temperature with different coffee origins" as some coffee needs to be brewed at higher temperatures than others for sweeter flavour.
"Using temperature controlled kettles helps you keep your desired water temperature till your last pour," she says. "It opens up endless possibilities of how to extract your coffee. You can be daring and try many different temperatures until you find your ultimate cup."
For Brewista, a US company which designs, manufactures and distributes products for the specialty coffee and tea industries, "time, temperature, and turbulence are the three main components to control while brewing".
"The Brewista gooseneck variable temperature kettles (R2750) allow the brewer to have better control over all three," explains Joshua Smith, who works with the company's Sales and Customer Service team.
The rate of flow of water is controlled by the size of the spout and the precision of the spout tip allows the brewer to pour the stream of water in the exact spot over the coffee grounds.
"The temperature control of the kettle allows accurate set temperatures of plus or minus 1 degree Celsius insuring consistency in every brew," he says.
The overall feel of a kettle, depending on its shape, design and weight are elements which defer from person to person. Yanina Ferreyra, the administrative assistant at Project Origin and the 2019 Australian Specialty Coffee Association Australian Brewers Cup Champion says there's not one right design that fits everybody. The spout of the kettle and it's width can considerably change the extraction rate of the coffee.
"Each person is different and that's why it is important to try a few different options to see what works for you," she says adding, "At the end of the day the best option is always what tastes the best."
"Being able to control the variables is one of the ways to achieve consistency," she says. "Creating a delicious recipe is one of the best feelings for a barista, but being able to replicate it is equally important."
Consistency and control along with great customer service and connection makes for an enhanced coffee experience for both the barista and customer. And at the end of the day, says Ferreyra, the best coffees are the ones that are shared.
If you've never tried pouring with a gooseneck kettle, don't attempt it unless you're willing to invest the money to buy one for yourself. It is such a satisfying feeling, that once you go gooseneck, you won't soon go back.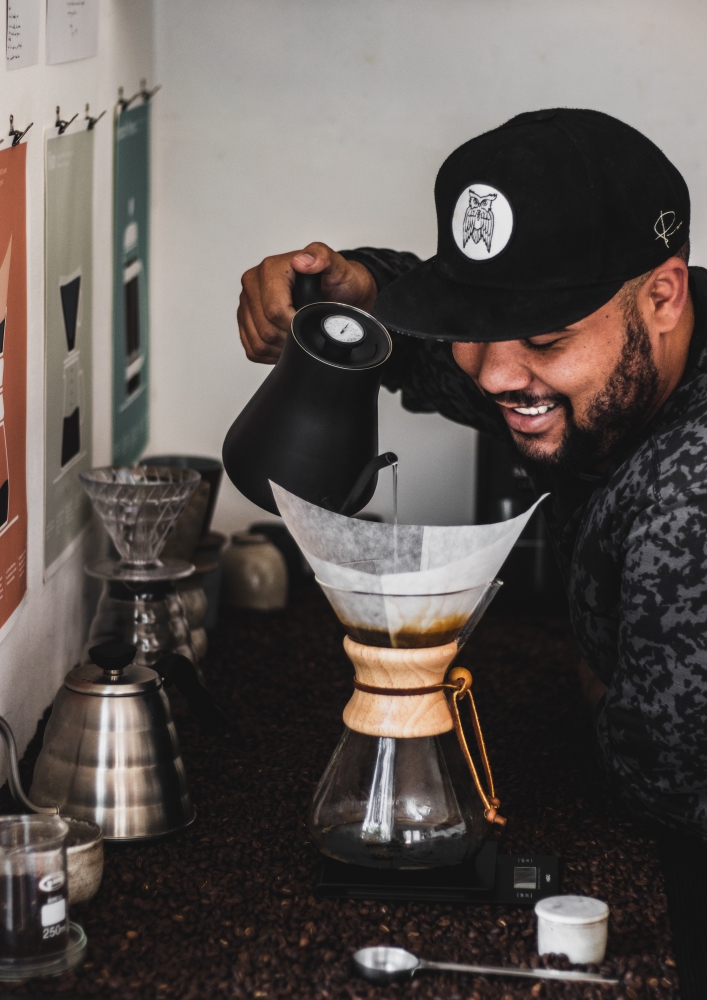 Got something to say? Then leave a comment!
---
The Chai Story (and the Dirty Chai!)
Wednesday, 4 September, 2019
Words by Nic Reid of Red Espresso
---
Chai tea can be found on every café menu, and on every corner in India, where it originates. Its made "street food style" in small road side stalls by a chaiwallah (Hindu for tea maker).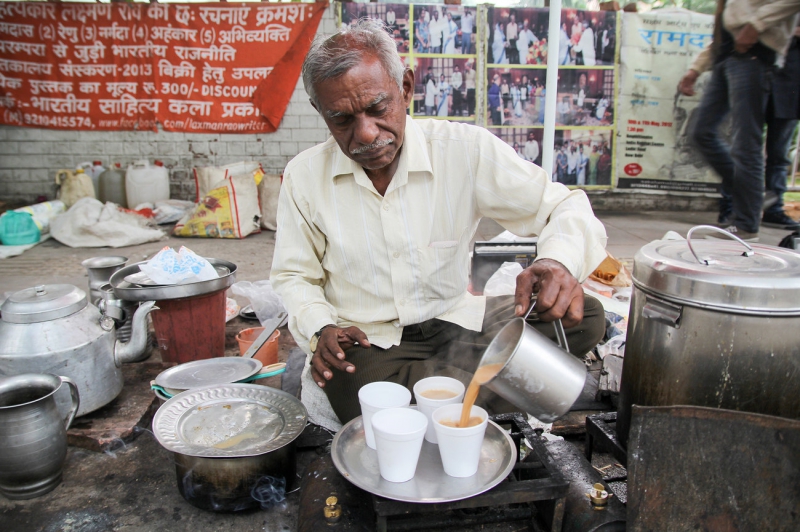 They heat milk and water with black tea and aromatic spices, and some sweetness. Every family or road store has its own recipe and secret mix of spices, but its mostly green cardamom and ginger. The chai gets prepared cup by cup, aerating and mixing the ingredients by juggling the mixture from one cup to another. There's grand pouring gestures and showmanship. It would remind you of competitive bartenders flailing bottles. Its pure theatre and as much a spectacle to watch as it is to taste it.
The chai we know and love in cafes tastes very different to what it tastes like in India. Our western chai is much sweeter and less spicy, bastardized to suit the American palate, much like TexMex and Chinese take out. Westernized chai also has a distinct biscuity undertone, reminiscent of a ginger biscuit or Speculaas. To be honest, Western-style chai is a lot tastier that the chai prepared on the streets of Mumbai, and customers agree. Its been a staple on café menus for years, right up there with hot chocolate and red cappuccinos.
Chai sales shot through the roof in the US a few years ago when Khloe Kardashian proclaimed it to be her favourite drink and that she cant live without it.
Chai's even made it further on the menu as a Dirty Chai – a relatively new drink on café menus: spiced chai mixed with a shot or two of espresso. Think: sweet, spicy, warm caffeine shot. Hard to fathom but its proving to be quite popular. Call me traditional, but I prefer my coffee, erm, clean.
There are a few iterations of chai available for cafes, starting with the ubiquitous Chai Latte Powder: the classic American chai flavour everyone loves. Available in spicy or a more mellow vanilla it's a real crowd pleaser and what we've come to expect chai tastes like. There's also a few concentrates and tea mixes (check out Prana Chai) available that are more authentic and truthful to traditional Indian Chai, but it can be hit and miss for customers as they aren't familiar with this taste profile and what its different to what they're used too.
Red espresso has recently launched their take on Spiced Chai Latte, its vegan based and designed to taste great in plant-based milks as well as dairy milk. For those looking for a more mellow chai, a vanilla chai will be released soon. They also launched a consumer-friendly instantized version of the Spiced Chai Latte. Its available in convenient sachets and made by simply adding hot water.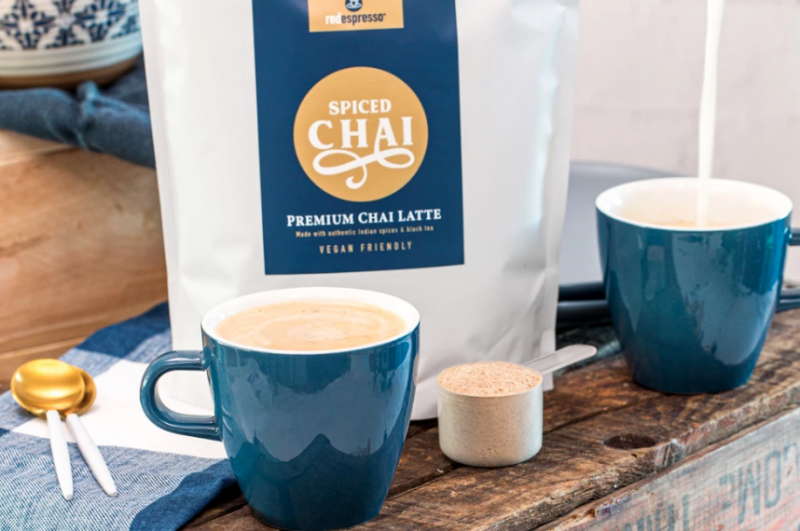 Got something to say? Then leave a comment!
---
An alternative take on Cold Brew from Terbodore Coffee
Friday, 6 September, 2019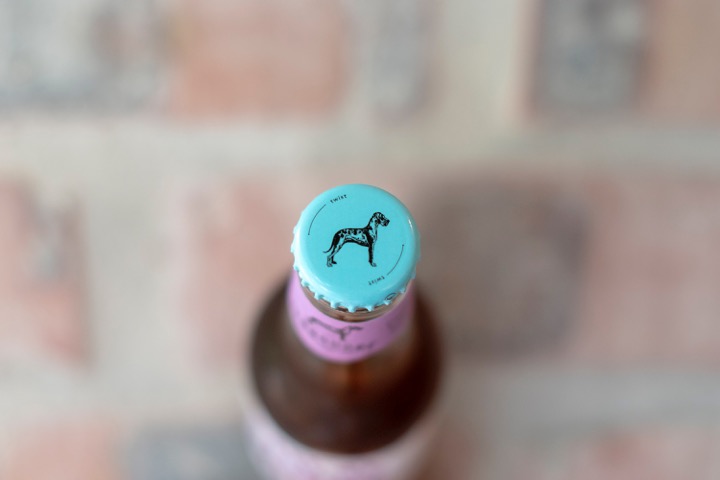 The New Alternative: Terbodore's Sparkling Cold Brew
With the launch of their new Big Dog Café in Cape Town, Terbodore's got a lot to be excited about. What's got me excited though is their new range of Sparkling Cold Brew. I recently had a chance to taste-test all three, and I can tell you that summer can't come soon enough! The three flavours are Marula, Lemonade, and Honeybush & Orange. My favourite was definitely the Lemonade – sweet and refreshing with a delicious coffee aftertaste that I couldn't get enough of. I chatted to Hugh Pines to find out more about the new range…
What inspired you to branch out into sparkling cold brew?
"Cold brew is growing very quickly in well-developed coffee markets such as the USA and Australia. But what we like to say is that we're exploring the possibilities of coffee. We call Sparkling Cold Brew, 'The New Alternative'. It's a non-alcoholic alternative to many other well established drinks. Sparkling Cold Brew is quite a new concept and only a handful of coffee roasteries around the world offer it. It really does bring out the best in cold brew, especially when you start looking at flavours. We use our Great Dane blend for the cold brew component and then add mountain spring water, quinine and natural flavours. Everything works together brilliantly."
What inspired the three flavours?
"Marula and Honeybush & Orange are well-known local flavours. Both these flavours are low calorie and really compliment the cold brew. Lemonade is zesty and features more natural sweetness. It's almost akin to a kind of soda pop drink, but obviously way more healthy."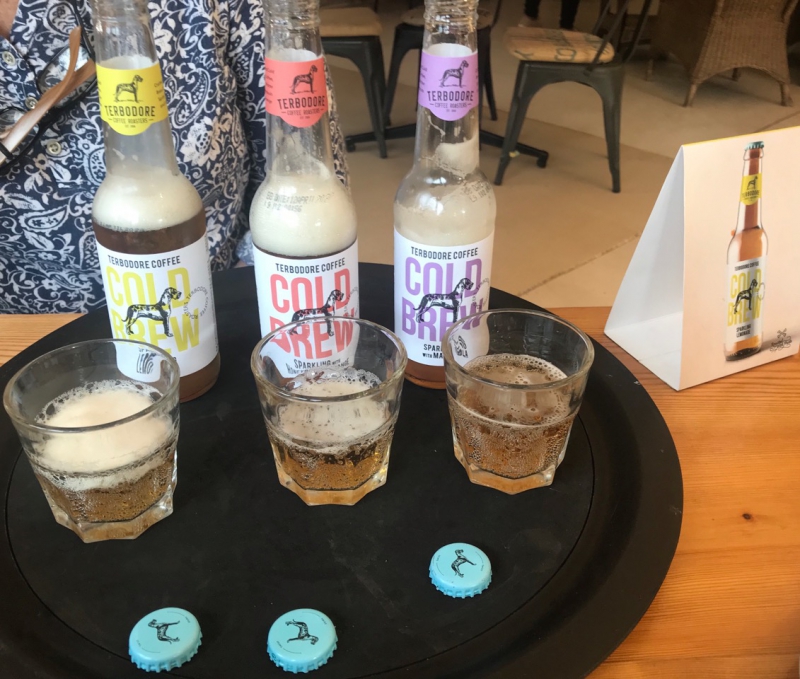 As South Africa's first Sparkling Cold Brew, what can people expect when tasting your cold brew for the first time?
"All are extremely smooth, refreshing and thirst quenching. Our Sparkling Cold Brew has a sophistication and refinement to it. The Marula and Honeybush & Orange both have a pleasant dryness to them and compliment the quinine component really well. The look on people's faces when they first try these is brilliant to see. You have no idea what to expect but they just work really well. All have a great mouthfeel."
It could be a great addition to a cocktail – have you found any cold brew cocktail recipes worth sharing?
"Alchemy Bar in Ballito stocks our Sparkling Cold Brew and recently made a cocktail called a Marula Joe: Basil, Double Shot Flowstone Marula, Cucumber and Terbodore Sparkling Cold Brew with Marula. It looks and tastes amazing!"
[I know where I'll be heading this weekend…]
Where can people find the new range?
"Our online shop is the best place to get your Sparkling Cold Brew fix. Expect to see it in more and more outlets as well in the coming months."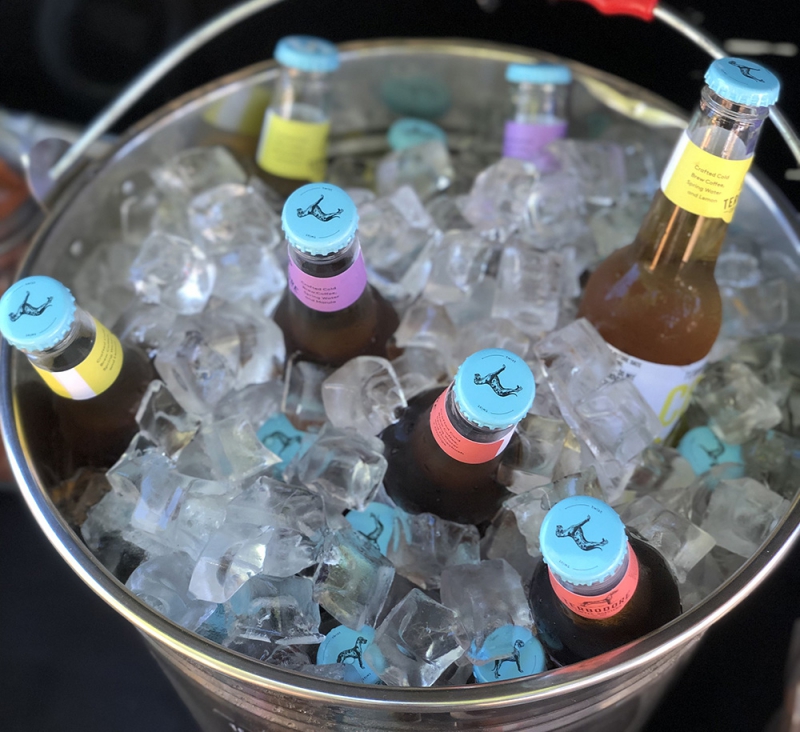 Have you tried Terbodore's new Sparkling Cold Brews yet? What did you think? Let us know in the comments!
Got something to say? Then leave a comment!
---
Recipe: Cold Brew Old Fashioned
Friday, 23 August, 2019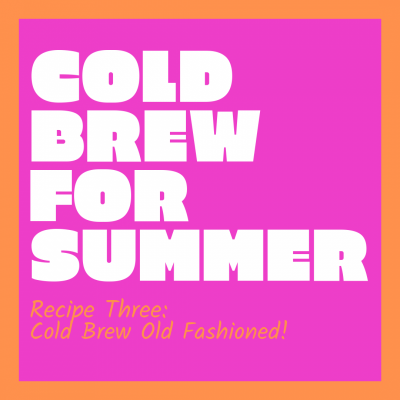 Ingredients:
2 Tablespoons of orange syrup.
4 dashes of bitters (bonus if you use orange bitters)
180ml of cold brew concentrate
1 maraschino cherry (garnish)
Orange peel (garnish)
Ice.
A naughty optional - 30-50ml of high end bourbon whiskey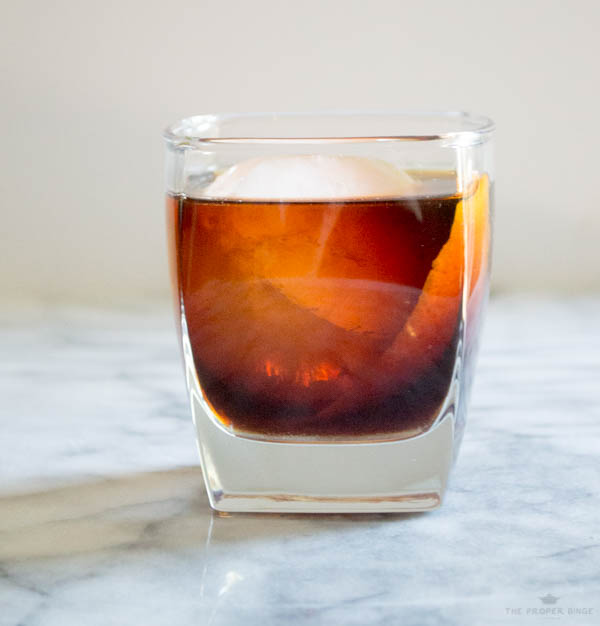 It's hard to stay stylish when you're sweating through your fancy evening outfit during the holiday season. One of the most difficult choices of summer is trying to decide if dressing up is worth the discomfort. Try mixing up a cold drip old fashioned to keep your summer evenings classy
Combine your orange syrup and bitters in a glass, then throw in your cold drip concentrate. Stir well, and garnish with orange and cherry. Slowly place your ice cube in, and if you're feeling naughty, add a lashing of your favourite bourbon whiskey.
You now have a drink to replenish your dried up energy reserves and keep you cool, all while maintaining a James Bond level of class.
Got something to say? Then leave a comment!
---
Recipe: Cold Brew at Home
Thursday, 22 August, 2019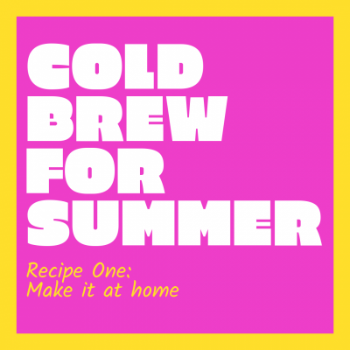 3 Steps to Better Cold Brew at Home
Get the grind right.
Cold brew requires a specific grind. A larger grind — something closer to the coarseness of raw sugar — keeps the brew from getting bitter overnight. If you've got a small home grinder, it's best to grind the beans in batches.
Use a higher ratio of coffee to water.
This recipe uses a ratio of 225g of ground coffee to 8 cups of water. You're generally looking to achieve a 1:4 or 1:5 brew ratio, a bit higher than hot filter methods.
Strain slowly.
The Toddy System relies on gravity to gently remove the cold brew from the grounds. To replicate that at home, you'll need to strain the cold brew gently through cheesecloth and a strainer, we've also used Chemex filter papers successfully. Avoid pressing or squeezing the coffee grounds, as that extracts bitter flavours. Work in batches to strain as gently as possible. It is a slow straining process and if you're doing a big quantity you may need to use more than one filter so as to avoid any unwanted tearing which creates more of a mess than anyone should have to deal with before coffee.
This cold brew concentrate keeps in the fridge for up to two weeks (one of the perks of investing so much time!), so you can pour a cup anytime you want that sweet, smooth flavour.
What You Need
225g whole coffee beans
2 litres of water, preferably filtered
Coffee grinder
2 jars or pitchers with lids
Cheesecloth + Rubber band/ Strong Filter Papers (Chemex filters work pretty well! But you will still probably need to use a couple)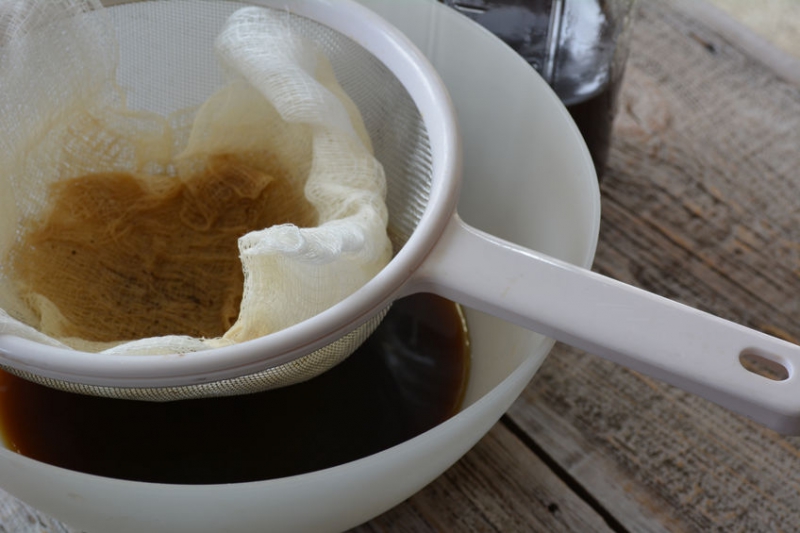 Instructions
Grind the coffee beans in a coffee grinder until they are coarsely ground. The goal is a coarse grind about the size of, dare we say it, instant coffee granules!
Combine the ground coffee and water in a 3 litre jar or pitcher. Gently stir the coffee with the water until well-blended. The coffee will float to the top as it sits, but don't stress about that — just make sure all of the coffee gets wet.
Cover and steep the coffee overnight in the fridge for at least 12 hours or up to 24 hours.
Now for the straining! Line a small fine-mesh strainer with cheesecloth and set it over a large measuring cup. Slowly pour the coffee concentrate through the strainer. Depending on the size of your strainer, you may need to strain the coffee in batches. Fight the temptation to squeeze or press the coffee grounds in the cheesecloth. Or go with the Chemex filters in batches.
Transfer the cold brew to a clean jar for longer-term storage. Cover and refrigerate for up to 2 weeks.
To serve, fill a glass with some ice cubes. Pour 1/2 cup the cold brew over the ice, add 1/2 cup cold water, and stir to combine. Add milk if desired and enjoy.
Got something to say? Then leave a comment!
---
Hot Days, Cold Brew
Wednesday, 21 August, 2019
Although cold brew has been floating around cafés for a number of years now, the caffeine kick has officially hit the mainstream consciousness as it moves beyond cafes and on to supermarket shelves.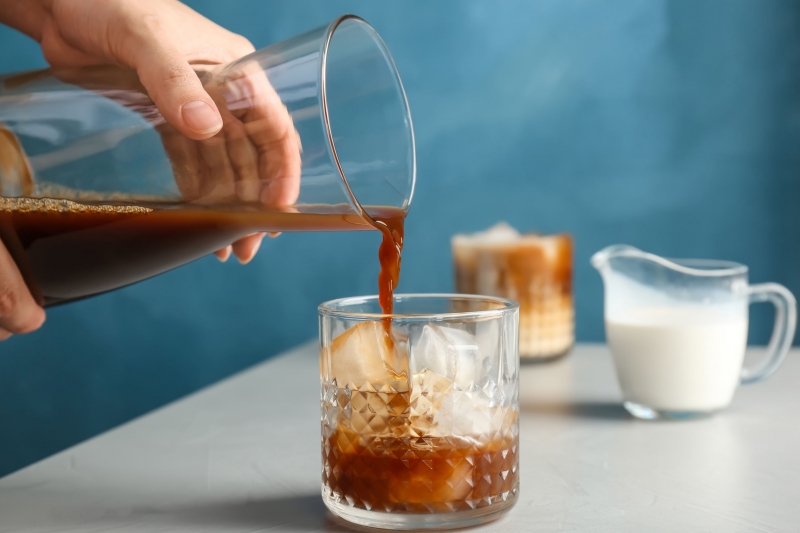 And the options to get your fix are endless. You can buy it at your local coffee shop, you can find it stocked in many supermarkets (and still more to come in the near future!) or you can brew it at home. And actually, all the options are pretty easy to accomplish. There are of course expert cold brewers at your favourite coffee peddler who have the technique down pat, but you need not be intimidated to try this at home.
As long as you start with good quality beans, use a good ratio of coffee to water (we've got a recipe option for you!) and come prepared with a dollop of patience, you're unlikely to have trouble getting a great cold brew coffee as a result.
The extended extraction time required to brew this style of coffee means you're essentially making a coffee concentrate. During the cold-brew process, time replaces heat. Todd Simpson, a chemical engineering graduate of Cornell, who developed the Toddy® Cold Brew System, discovered that high temperature facilitates the release of certain flavour elements. The temperature means that the acidity and bitterness normally associated with coffee are not given the opportunity to appear and sweetness and smooth mouthfeel are enhanced.
The main difference between Cold Brew and Iced Coffee is in the process (which also accounts for the differences in taste). Cold Brew coffee is steeped in cool water at room temperature for at least 12 hours (usually more), before the coarse grounds are filtered out. Without the heat, it takes a long time to extract maximum flavour. Cold Brew coffee tends to be much less bitter than regular coffee because heat is what releases the acidity of the coffee bean oils. The result is a much smoother coffee concentrate that can be mixed with milk or water.
Iced Coffee is brewed like regular coffee (usually extra strong) and then cooled by pouring over ice. Simple really! At some establishments, you might run the risk of being served this morning's stale coffee over ice, but the way it's supposed to be served is immediately over ice after brewing. It's typically sweetened and may be served with a pinch of cream or milk, and the result is a light, refreshing drink with all the natural aromas of your regular hot coffee.
Because the brewing process for both beverages is so different, the flavours are as well. The brewing temperature impacts the extraction of acids, sugars and oils from the bean, and ultimately, the final cup. Cold Brew is much smoother and milder in flavour than regular coffee – it tastes sweeter and less acidic. This is because less flavour is extracted at a lower temperature.
If mild and sweet are not what you want from your coffee, Iced Coffee preserves all the natural aromas of regular coffee, with a crisp acidity and rich flavour profile. When done right, Iced Coffee retains the intense flavours and complexity of the bean, delivering all the goodness of your regular cup of coffee – just chilled.
A roasted coffee bean contains many compounds that are extracted during the brewing process. Some of those compounds, including certain oils and fatty acids, are soluble only at a high temperature. During the cold brew process, coffee beans are never exposed to high temperature (this only occurs after a rich liquid coffee concentrate has been produced).
Deceptively simple, cold water brewing extracts the delicious flavour compounds (and some of the caffeine) from coffee beans, but leaves behind myriad bitter oils and biting fatty acids, including undesirable elements such as ketones, esters and amides. These are the same bitter acids and fatty oils that surface to the top of your hot cup of coffee, and give hot-brewed coffee that familiar 'bite' (thus the reason that some 8 out of 10 people attempt to soften the acidic taste by adding milk or milk to their coffee).
There are a number of nifty gadgets on the market that make the messiest part of the brewing business, the filtering, much easier. In fact, the Toddy Cold Brewer has been on the market for over 50 years and they've got a no-fail filtering system, plus it comes with an awesome airtight carafe for storage. The Hario cold brew bottle is a simple immersive device, you pour the water through the coffee in the filter and that keeps the coffee separate from the water, but still in the water so you don't even need to worry about filtering at the end, pretty ingenious.
Sales of cold brew coffee at both cafe and in the retail sector have absolutely skyrocketed in the United States over the last couple of years. Allen Leibowitz, a partner in Momentum Coffee in the US, puts it eloquently when he states why its moment has arrived: "I think cold brew finally clicked for a number of reasons. One is the broad spread of specialty coffee. Quality coffee has gone mass market. Take a look at any of the mass market retailers and grocers. It (specialty coffee) is also part of every day conversation, so a 'new' type of coffee cold brew may be more accepted now as people look to broaden their coffee palate."
And South Africa is sure to follow suit soon. The SA summer has been waiting too long for delicious cold brew coffees available everywhere and not just at the best coffee spots.
Now, the real skill comes in during mass production. The Ready To Drink (RTD) market is just waiting to be tapped and the front runners in South Africa are up to the challenge. So who do you need to look out for on the shelves? Some of the cool cats leading the charge are Sea Dog Coffee and Potion Coffee.
In the next few weeks we'll be exploring both the RTD market and the fun ways you can use cold brew over the coming summer months.
First up, try our recipe to make your own Cold Brew at Home!

Got something to say? Then leave a comment!
---
Random and very handy alternate uses for Coffee Filter papers
Wednesday, 14 August, 2019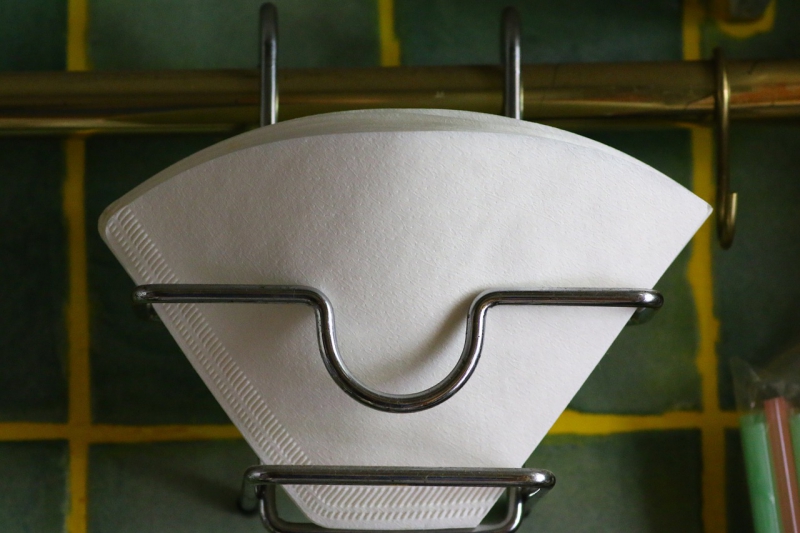 Who doesn't love a creative alternative use for an everyday household item? I didn't even know coffee filters could be this useful until I looked into it. Did you know they're not just for coffee? It turns out these filters I've been taking for granted all these years are actually super handy to have around…
1. Clean screens and polish glass
Did you know that coffee filters are lint-free? That means they're ideal for cleaning screens – anything from laptops, to TVs, mobile phones and tablets. No more dried streaks across your screens, or any lint left behind. For the same reason, coffee filters are ideal for cleaning glass – and your glasses. The filters absorb the cleaning liquid, and don't leave behind any residue. Move aside newspaper: this is a job for coffee filters.
2. Strain your wine
We've all had corks accidentally break and come apart when opening a bottle of wine, but never fear … Rather than trying to fish out the floating cork pieces, just strain the wine through the coffee filter into a decanter or carafe. The filter catches all the pieces of cork, and you're spared the experience of a slightly chewy wine. The coffee filter also works just as well for wine with a heavy sediment.
3. Keep shoes smelling fresh
Fill a coffee filter with baking soda and a few drops of your favourite essential oil, twist it closed, and secure with a cable tie or elastic band to make a small sachet. The baking soda absorbs and neutralises unpleasant odours, and the essential oil leaves a lingering scent other than stinky feet. Pop the sachets into recently worn shoes, and even cupboards if you want a general air freshener.
4. Prevent soil from escaping plant pots
To prevent losing soil from potted plants, place a coffee filter at the bottom of your pot before you fill it with soil. The filter allows water to drain away, but keeps the soil in place.

5. Ease those tired eyes
Cut a coffee filter in half, and soak both pieces in some brewed tea – chamomile or rooibos will do the trick. Chill the tea and filters in the fridge for a bit and voilà, a cold compress for your eyes! Just fold the pieces in half and let the coffee filter work its magic.
6. Keep greens fresh
It's not just shoes that coffee filters keep fresh – you can also prevent your green veggies from wilting. Keep your greens crisp by wrapping them in a coffee filter, which will absorb excess moisture and give you a few more days of grace to eat your greens before they go off. You can also put the filter in the bag with the greens to keep them in good condition.
7. Soften
Coffee filters make great homemade dryer sheets because they're so absorbent. Dampen a filter with a few drops of white vinegar and your favourite essential oil (lemongrass is my go-to for laundry). Chuck the filter into the tumble dryer with your wet clothes, and they'll come out smelling fresh and feeling super soft.
Do you have any other tips for alternative coffee filter uses? We'd love to hear them!
If you liked this article, then you may also like these:
Got something to say? Then leave a comment!
---
Hot Tip: Choosing the portable coffee maker that best suits you
Tuesday, 23 July, 2019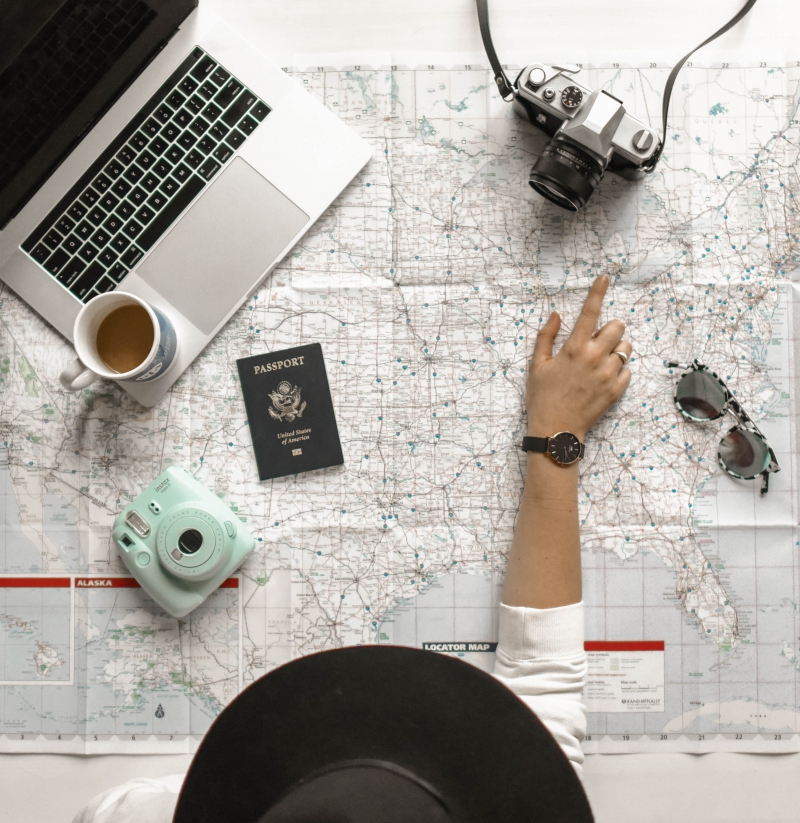 Portable Coffee Makers – What to look out for when choosing your brewing method
Nothing can ruin your day just as much as a poor cup of coffee can. And besides leaving a terrible taste in your mouth, a horrible brew can leave you feeling like the whole world is against you. Finding a great cup of coffee or the perfect espresso shot while traveling can be a struggle. However, there are plenty of hassle-free ways to make your own brew on the go just the way you like it. Worry not, choosing between the "portable coffee makers" is no herculean task but rather a matter of weighing up the features. Below I will outline these key features and what to look out for.
Space
How much space I you have? This is a great place to start and good question to ask yourself in your pursuit.
For example, if you're setting off on a hike and only have a small backpack to carry your accessories a smaller unit that not only fits in your pack but is lightweight and leaves enough space for your coffee itself will be the best option.
However, if you find yourself on a weekend away in the bush and your car is your "home" for a couple of days a larger coffee maker with less concern for weight and more for convenience should be considered.
Electronic or Manual
Where you're planning on using the maker is a just an important factor to consider. Someone who enjoys the natural energies of the wild with limited cellphone reception and electricity. Then its best you consider a manual portable coffee maker that uses a plunger to build pressure in the chamber.
Some coffee makers require power from an inbuilt battery source or external like a power bank. Better yet a compact solar cell will do the changing job perfectly.
So, think about where you will unit the coffee maker.
Your favorite coffee
Well if you're honest no two of us are the same and we all have different tastes and likes. For me to impress my turn-to on you would be the wrong this to do.
Instead find a coffee maker that compliments your coffee by ways of the correct pressure, temperature and run time.
Type of coffee
Some of us perfect capsule while other grounds. Luckily these coffee makers can do either and some coffee makers can do both. With the aid of an attachment to the machine one could change from coffee grounds to capsule coffee in a matter of seconds. This is a great feature to look for when making your choice.
Now, I know some of you may be thinking… Well what about my coffee beans? A simple compact coffee grounder is a great on the go solution that can solve your problems wherever you might be.
Water boiling
While some portable coffee machines are capable of boiling water within the unit. These machines are very uncommon. This is due to the huge power demand this task involves. Instead look for a coffee machine that boils the water on the go or simply carry a flask on your travels.
Price
Perhaps the most important factor is price. Some of these units can seemingly cost an arm and a leg however we all know there's no substitute for quality. However, in saying this it all depends on the buyer's budget and there are many great units that are very reasonably priced and extremely well made.
Ease of Purchase
I find purchasing these units and finding the best one for you to be easiest online because of the range and delivery options these sites offer. If you're someone who prefers visiting a physical store, then your best option would be a major outdoor store in your area.
While the machine and its features are undoubtedly important, just as important is the setting and company your surround yourself in. So, when you find yourself weighing up the option remember a great cup of coffee is what you make of it.
About the author
Cameron Mc Millan
Coffee enthusiast and contributor at www.bysacw.com
Got something to say? Then leave a comment!