Coffee Club Reads: December 2019
Wednesday, 4 December, 2019
A beautiful story of love and loss with a touch of magic, grisly murders that make everyone a suspect, and coming-of-age memoir … here are our top reads for the month of December!
Where the Forest Meets the Stars
by Glendy Vanderah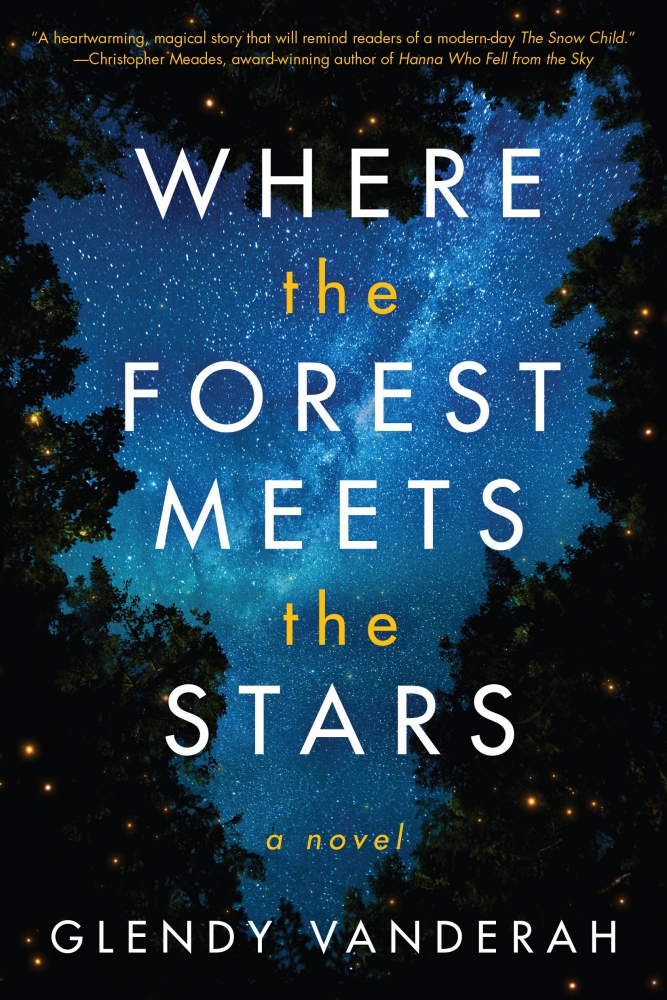 Recovering from the loss of her mother and her own battle with breast cancer, field biologist Jo throws herself into her graduate research on nesting birds in rural Illinois, working from dusk until dawn. Her isolation is interrupted by a young girl, Ursa, who shows up at her cabin barefoot and covered in bruises, claiming to be sent from the stars. The mystery of Ursa's origins draws in both Jo and her reclusive neighbour, Gabriel, forcing all of them to confront some painful secrets they've kept buried to protect themselves.
It might read like magical realism, but this is a contemporary novel that explores the biggest mystery of the universe: the human condition and the heaviness of love and loss. Where the Forest Meets the Stars is a beautiful but intense story with flawed, relatable characters who are very real and honest. It explores some difficult themes and you're left wondering what the truth is for most of the book. It's a mesmerising read that will tug at your heartstrings, and you might need to take some time afterward to recover from this unforgettable debut novel.
What Happened at the Lake
by Phil M. Williams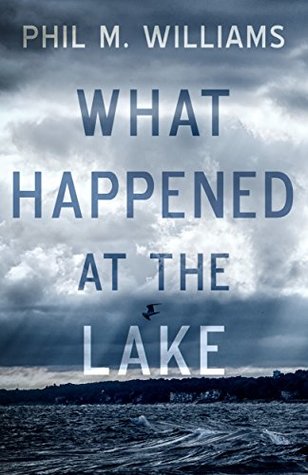 The Palmer family goes to the lake for a week of fun in the sun … but not everyone makes it back home. Alex Palmer thought a week-long trip to the lake would heal his family – but a brutal double murder, a disappearance, and a serial killer will turn their family vacation into a nightmare. All Alex Palmer wants to do is keep his family safe. To do that, he needs to know – what happened at the lake?
This is a dark psychological thriller that will keep you glued to every word. It's definitely not for the weak of heart – it delves into depraved acts of violence and sexual assault, along with intense family drama that quickly spirals out of control. This book will shock you and disturb you, but the intensity is addictive. You might find yourself losing sleep to find out what really happened at the lake…
My Salinger Year
by Joanna Rakoff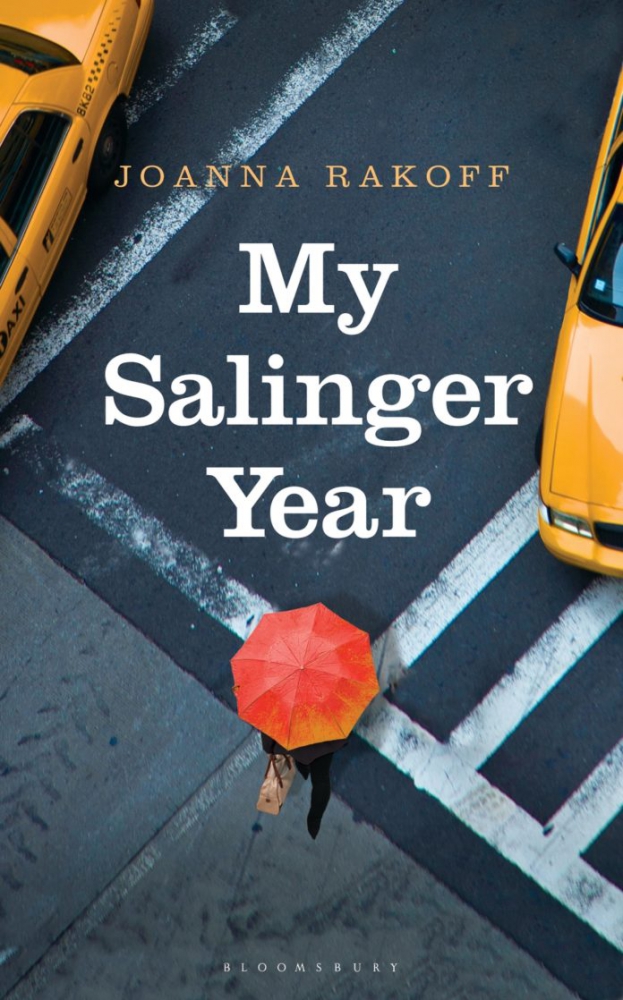 My Salinger Year is a memoir about literary New York in the late nineties, a pre-digital world on the cusp of vanishing. At 23, after leaving graduate school to pursue her dream of becoming a poet, Joanna Rakoff moves to New York City and takes a job as assistant to the storied literary agent for J.D. Salinger. She spends her days in a plush, wood-panelled office – where Dictaphones and typewriters still reign, and old-timers doze at their desks after martini lunches.
Rakoff is tasked with answering Salinger's voluminous fan mail. But as she reads the heart-wrenching letters from his readers around the world, she finds herself unable to send the agency's decades-old form response. Instead, drawn into the emotional world of Salinger's devotees, she abandons the template and begins writing back. The results are both humorous and moving, as Rakoff, while acting as the great writer's voice, begins to discover her own.
Rakoff's memoir is wonderfully written and entertaining as hell, poignantly weaving cameos of Salinger into Rakoff's story of growing up in the rapidly changing publishing industry. The young writer transitions into adulthood while 'The Agency' simultaneously tries to ignore the internet age. If you're a little bit bookish, you can't help but fall in love with this 'Mad Men'-esque portrait of literary New York in the 90s, and the romanticism of a naïve writer making her way in the big city while trying to find her feet as a poet and author in her own right.
Got something to say? Then leave a comment!
---
Coffee Club Reads: November 2019
Wednesday, 6 November, 2019
Perpetual sleep plus hope, redemption and dark family secrets...
What pairs better with great coffee than a good book? As we head into the end of 2019, here are my top reads for the month of November. From a dystopian epidemic, to a historical drama and psychological thriller, I've got you and your coffee downtime covered.
A new column by Meegan Rourke-McGill
---
The Dreamers
by Karen Thompson Walker
In an isolated college town, a girl falls asleep and cannot be woken – by her roommate, paramedics, or a series of perplexed doctors. The mysterious illness spreads across the college and town, igniting a panic as the town is quarantined and the sick continue to sleep. Those who are infected show heightened brain activity, indicating an unusually intense state of dreaming, while those who remain awake live in perpetual fear of succumbing to a slumber they might never wake up from.
The Dreamers is not your typical 'end-of-the-world' fiction – it's an intimate portrait of individual human lives touched by fear, paranoia and quiet tragedy. The illness that sweeps through the town is both terrifying and peaceful, leaving in its wake a quiet vacuum, empty of any sounds of life. Walker's writing is mesmerising, pulling you in to various characters' lives as they face down an enemy they cannot see or fight off. The omniscient narrator keeps the reader in a heightened state of dramatic tension as we're made aware of both the dangers and possibilities of dreaming.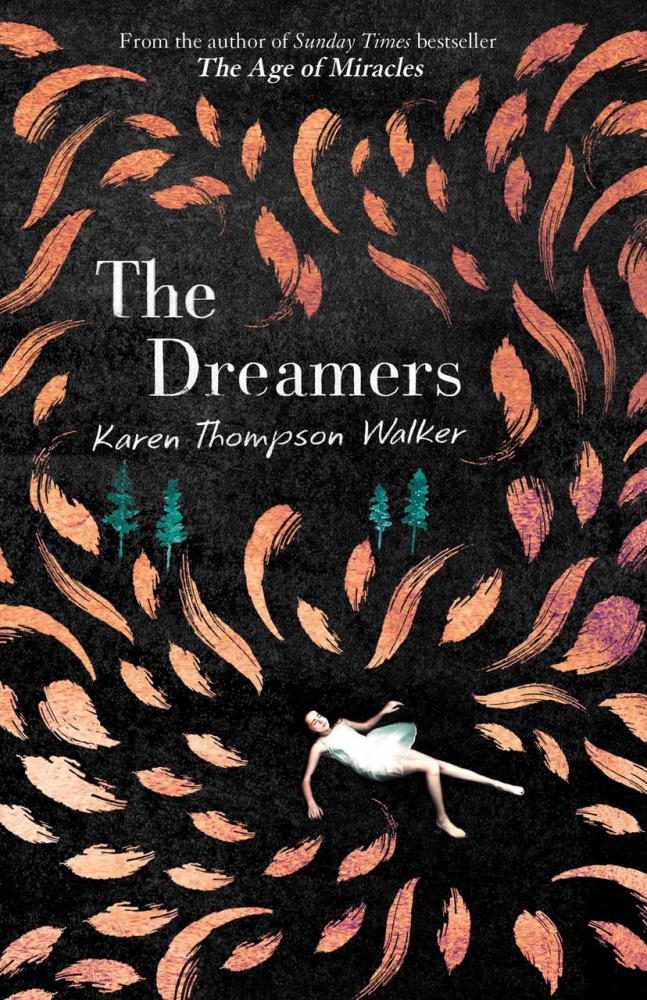 The Ragged Edge of Night
by Olivia Hawker
Germany, 1942. Franciscan friar Anton Starzmann is stripped of his place in the world when his school is seized by the Nazis. He moves to a small German town to marry Elisabeth Herter, a widow who seeks a partner who can help raise her three children. In trying to atone for failing to protect his young students from the wrath of the Nazis, Anton tries to be a good husband and father. But he finds his new family under threat when his path to atonement leads him to the Red Orchestra, an underground network of resisters plotting to topple the government by assassinating Hitler.
This is a beautifully written historical novel about hope and redemption in World War II, based on a true story (the grandfather of Hawker's husband). It's about one man's search for light and hope as the darkness of war edges ever closer to the new life that he has built, and you are called to question just how much people can resist when everything they hold dear is at stake.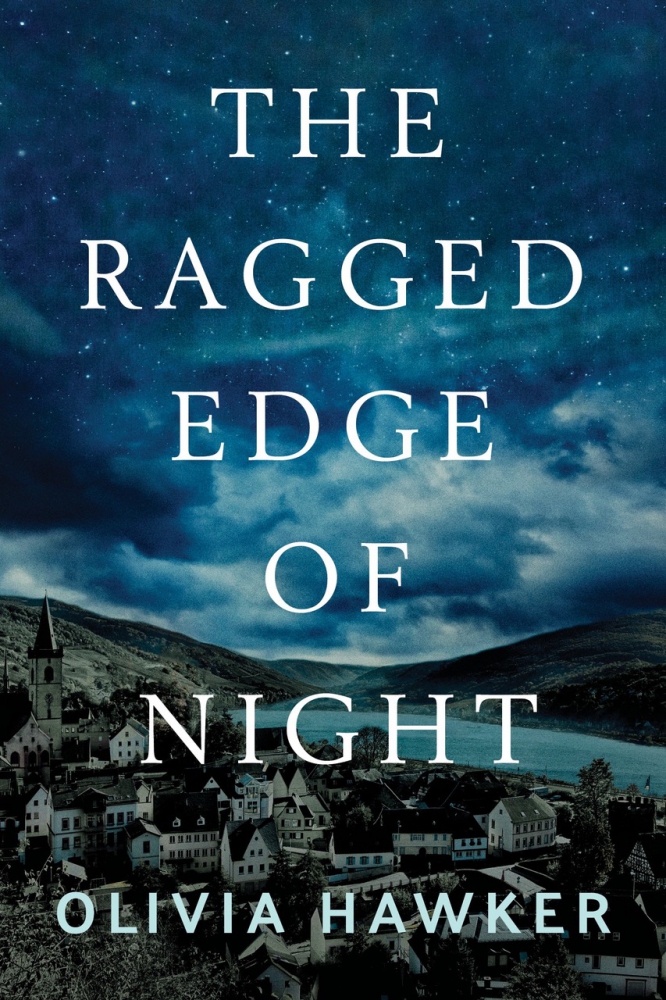 I'll Never Tell
by Catherine McKenzie
Twenty years ago, Amanda Holmes was found bludgeoned in a rowboat at the MacAllister family's Camp Macaw. No-one was ever charged with the crime. Now, after their parents' sudden deaths, the five MacAllister siblings return to camp to read the will and decide what to do with the prime real estate it's sitting on. But it's more complicated than a simple vote. The will stipulates that until they unravel the mystery of what happened to Amanda, they can't settle the estate. Any one of them could have done it, and each one is hiding a piece of the puzzle. Will they work together to finally discover the truth, or will their secrets tear the family apart?
I'll Never Tell is a psychological thriller that keeps you in suspense until the very end. This disturbing family reunion makes for a riveting 'whodunnit', told from different points of view. Every character has something to hide, and the quest for the truth is filled with twists and turns that will have you suspicious of everyone at various points throughout the novel. This is a page-turner that's sure to cause your coffee to grow cold as you compulsively try to piece together the puzzle that McKenzie has cleverly crafted.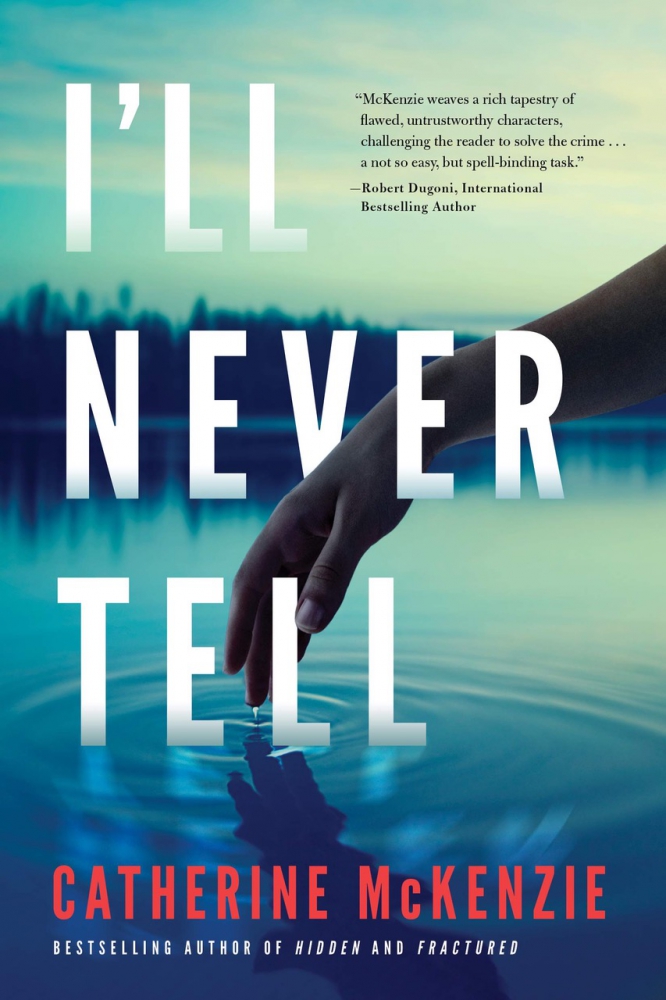 Got something to say? Then leave a comment!