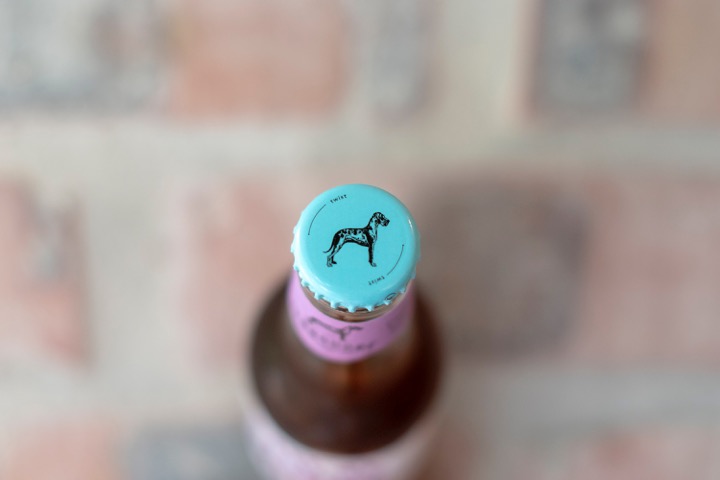 The New Alternative: Terbodore's Sparkling Cold Brew
With the launch of their new Big Dog Café in Cape Town, Terbodore's got a lot to be excited about. What's got me excited though is their new range of Sparkling Cold Brew. I recently had a chance to taste-test all three, and I can tell you that summer can't come soon enough! The three flavours are Marula, Lemonade, and Honeybush & Orange. My favourite was definitely the Lemonade – sweet and refreshing with a delicious coffee aftertaste that I couldn't get enough of. I chatted to Hugh Pines to find out more about the new range…
What inspired you to branch out into sparkling cold brew?
"Cold brew is growing very quickly in well-developed coffee markets such as the USA and Australia. But what we like to say is that we're exploring the possibilities of coffee. We call Sparkling Cold Brew, 'The New Alternative'. It's a non-alcoholic alternative to many other well established drinks. Sparkling Cold Brew is quite a new concept and only a handful of coffee roasteries around the world offer it. It really does bring out the best in cold brew, especially when you start looking at flavours. We use our Great Dane blend for the cold brew component and then add mountain spring water, quinine and natural flavours. Everything works together brilliantly."
What inspired the three flavours?
"Marula and Honeybush & Orange are well-known local flavours. Both these flavours are low calorie and really compliment the cold brew. Lemonade is zesty and features more natural sweetness. It's almost akin to a kind of soda pop drink, but obviously way more healthy."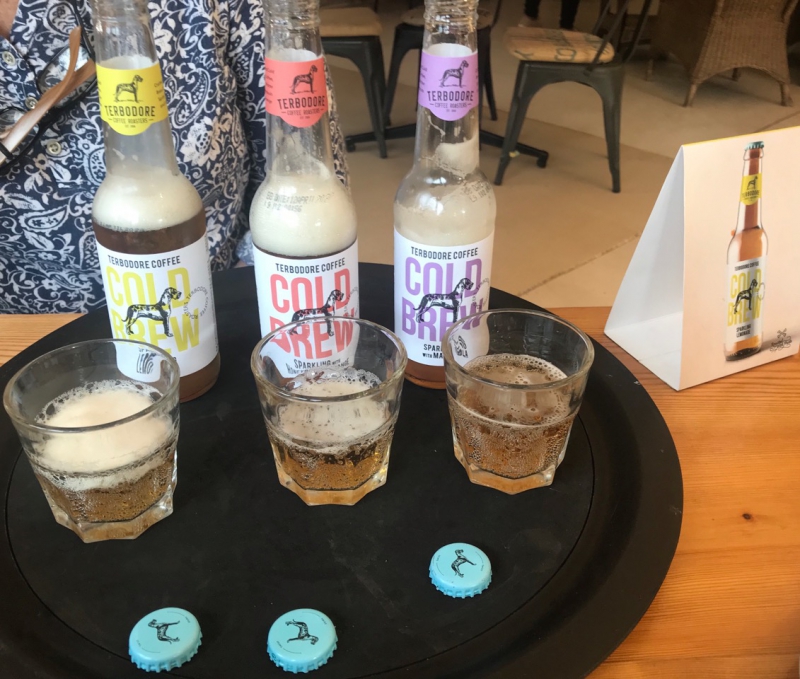 As South Africa's first Sparkling Cold Brew, what can people expect when tasting your cold brew for the first time?
"All are extremely smooth, refreshing and thirst quenching. Our Sparkling Cold Brew has a sophistication and refinement to it. The Marula and Honeybush & Orange both have a pleasant dryness to them and compliment the quinine component really well. The look on people's faces when they first try these is brilliant to see. You have no idea what to expect but they just work really well. All have a great mouthfeel."
It could be a great addition to a cocktail – have you found any cold brew cocktail recipes worth sharing?
"Alchemy Bar in Ballito stocks our Sparkling Cold Brew and recently made a cocktail called a Marula Joe: Basil, Double Shot Flowstone Marula, Cucumber and Terbodore Sparkling Cold Brew with Marula. It looks and tastes amazing!"
[I know where I'll be heading this weekend…]
Where can people find the new range?
"Our online shop is the best place to get your Sparkling Cold Brew fix. Expect to see it in more and more outlets as well in the coming months."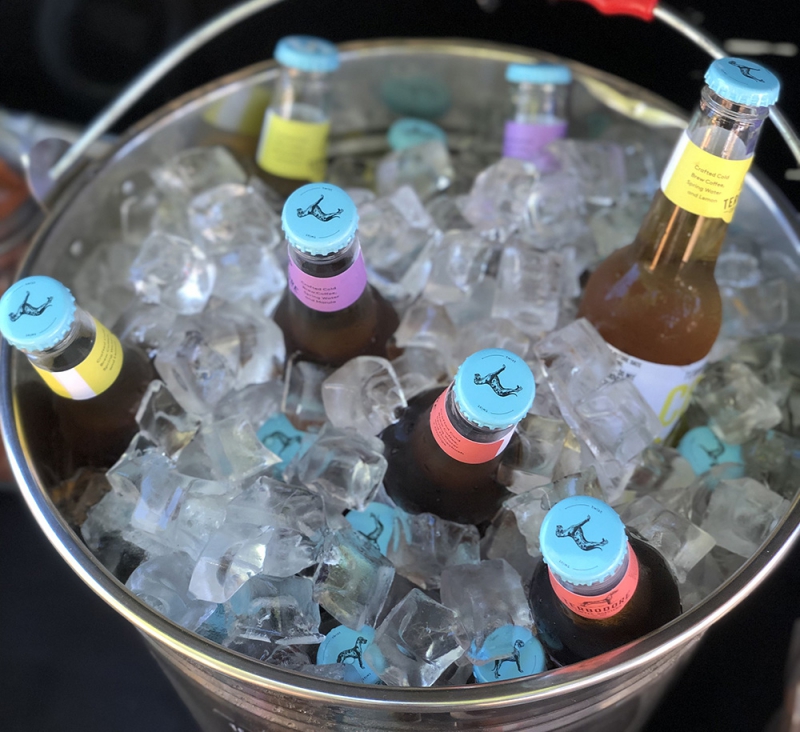 Have you tried Terbodore's new Sparkling Cold Brews yet? What did you think? Let us know in the comments!