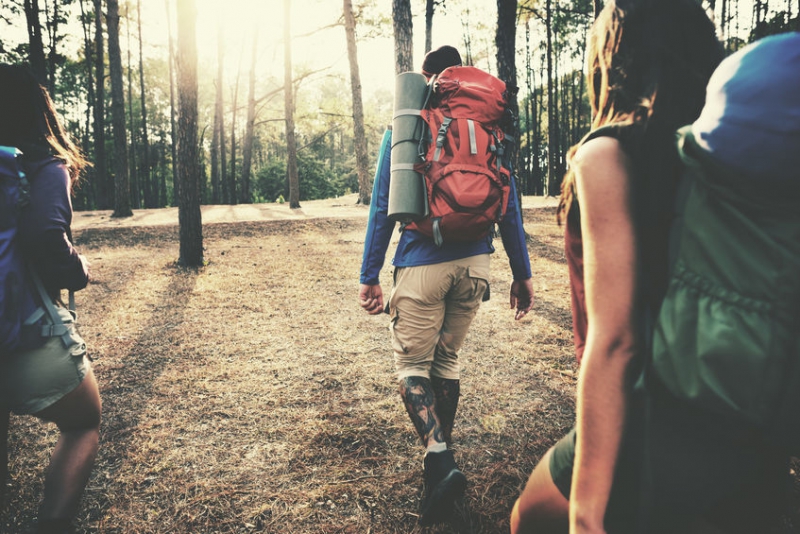 Your friends have invited you to spend five days in the mountains, sleeping in caves and hiking with all your food and possessions on your back. They have persuaded you that you can survive on two-minute noodles and rusks. They have even convinced you that squatting for the loo isn't that bad. But then you ask, "Who's bringing the coffee?"
All it takes is, "We normally just pack a Glad Bag with instant", and that is it – you are out. Spending five days without proper coffee is just too much. Of course, FOMO kicks in because you really do want to go; everything else sounds so enticing – the mountain air, crystal waters, showering in waterfalls… So, the question is, how do you make sure there's quality coffee along for the hike?
Coffee makers for camping
The first thing you need is a coffee maker; something small, portable, lightweight, and easy to clean. The traditional options are just not possible here, and while there are some great camping products on the market, they can be a bit pricey for people who are not regular hikers.
Breaking a glass French Press on a hiking trip is no fun, but there are some great options from Cape Union Mart:
Designed for outdoor adventure, both options are vacuum-insulated to keep your coffee hot for a few hours, and stainless steel to withstand any rugged terrain. They can also be used for water when you find yourself over caffeinated (unlikely, but it's a possibility).
If you're aiming to earn more eBucks, there's also the Stanley Mountain Coffee System Vac Bottle, which retails for around R999. The all-in-one system provides a stainless steel pot to boil water in (on your burner or over a fire), before you brew your coffee with the built-in press, and store it in the leak-proof thermos (which promises to keep your coffee hot for 24 hours). The lid even separates into two cups so you can share your French-pressed coffee on the trail.
If you have to have an espresso, then the Minipresso is what you want. For just over R1,000, you get an amazing hand-pumped espresso in a super-small portable system. With a clever, compact design, this little powerhouse machine claims to be the smallest and lightest espresso machine in the world. With both a cup and a coffee scoop included, all you need to add is the coffee.
Rough it on a budget
If your budget doesn't quite extend to these options, and you only ever plan on going camping this once, rather spend your money on good coffee than the coffeemaker. The budget solution is some simple coffee filters (R26 for 80) and a no-nonsense plastic funnel (a whopping R9). You can even throw in an AfriTrail enamel mug for R40 and you have a pour-over system for R75, all-in.
It might not make the best filter coffee in the world, but you're still going to feel better about life than the person in the next sleeping bag who is sipping on chicory or one of those cappuccino sachets people who don't know you keeping offering. Happy trails!