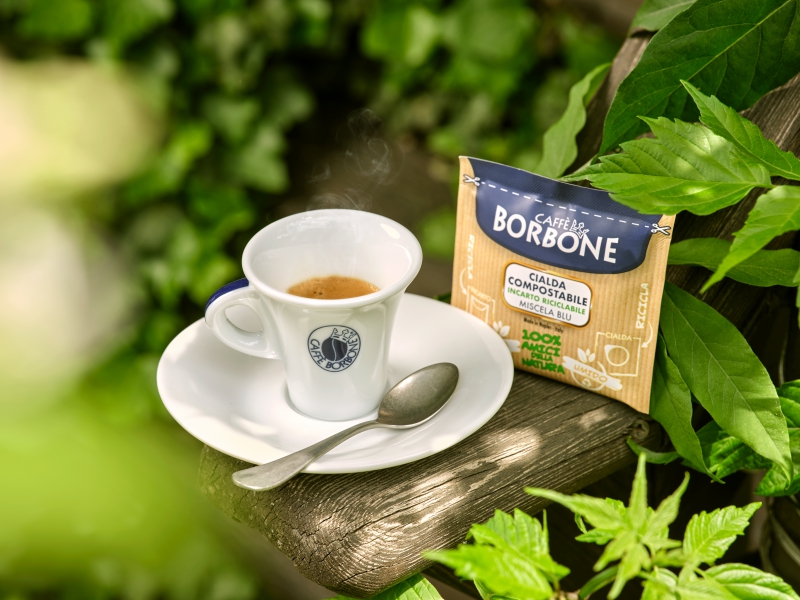 A now historic collaboration between two companies: Caffè Borbone, a pioneering Neapolitan espresso brand, and IMA, leader in the design and production of packaging machinery, started in 2009, when Massimo Renda, executive president of Caffè Borbone, with remarkable foresight, and showing a clear long-term business vision, chose IMA as the supplier of a dedicated integrated machine for the production of coffee pods complete with outer envelope and packed in cartons.
The two companies share the same corporate strategy and values, as they've always championed product diversification, and focused on environmental friendliness and social and economic sustainability. Both are also extremely innovation-oriented, drawing on their solid experience in the field of research and development.
Not surprisingly, since 2021 IMA has followed and supported the Borbone project based on the conversion of CA3 machines, to ensure the best sealing of the pod wrapping material, perfecting the sealing technology with the aim of putting on the market a product that is completely recyclable after its separate collection as paper.
On this subject, Massimo Renda says: "The 100% Amici della Natura compostable pod is the tangible expression of our commitment to searching for increasingly "green" and environmentally friendly solutions.- which we feel is our duty towards present and future generations. We started going down that road a long time ago. Not surprisingly, we were the first to put compostable pods on the market, and today we are industry pioneers thanks to our fully disposable wrapping suitable for waste paper collection. Thanks to our approach, which has always been innovative and forward-looking , we will continue to work to improve the consumer experience, focusing on ever higher quality standards and even more sustainable solutions. Synergy is key for me - continues Renda. I have always looked for reliable partners who shared my own values. Quality and sustainability are among the founding principles of Caffè Borbone, supplemented by an advantageous use of technology, capable of enhancing and above all preserving the sensory characteristics of our product. For this reason, IMA immediately stood out as the ideal partner".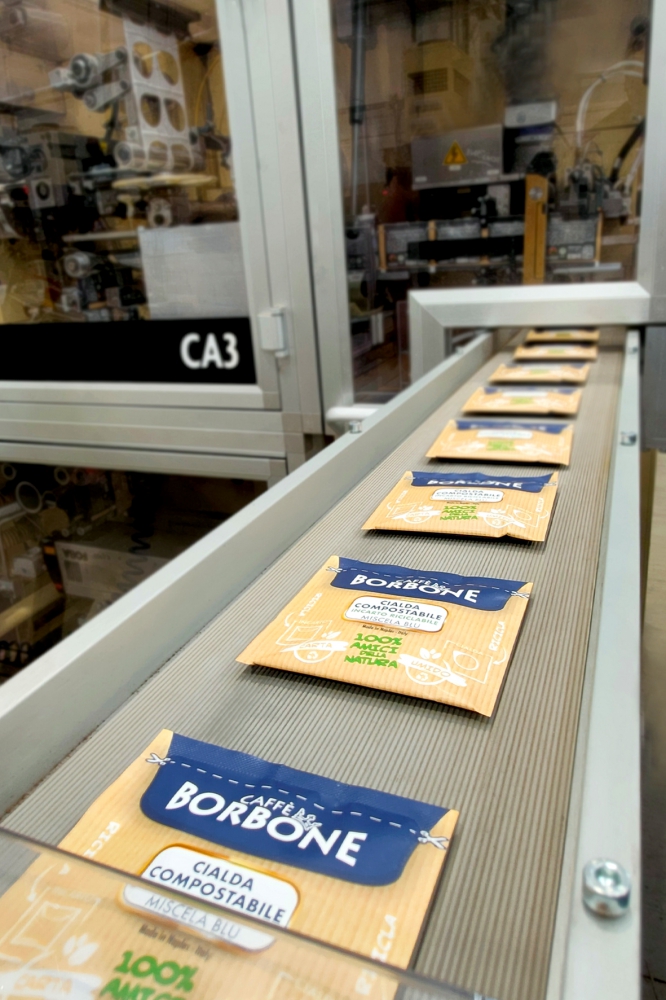 The partnership between our companies was indeed successful from the word go - based as it is on close collaboration, guided by a shared spirit of growth, which paid off by resulting in a long-term project based on sustainable principles and efficiency, and above all, aimed at preserving the quality of our products. Packaging is, in fact, one of the key factors determining product quality, because it also allows for longer shelf-life, and innovation is always a key asset, particularly in the food sector. In the coffee industry, a good packaging system allows the product to be preserved from contact with oxygen, which causes the oxidation of the molecules that give coffee its taste and aroma. CA3 by IMA is a compact, fast and integrated machine capable of packaging both soft and compact pods, in a modified and conditioned atmosphere, which can be maintained thanks to the constantly controlled feeding of nitrogen in a protected environment, inside of which humidity and temperature are unchanged to ensure the highest product quality.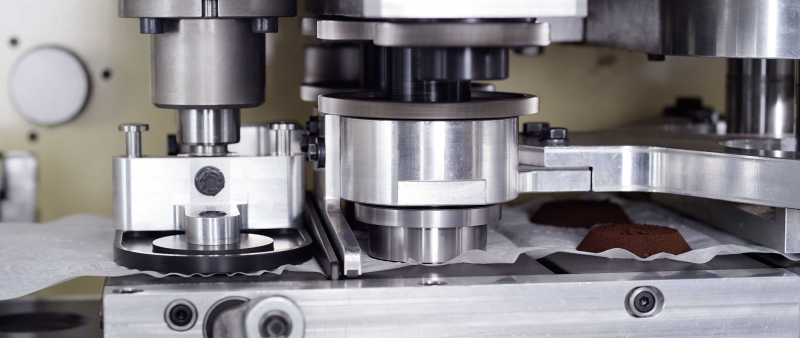 Caffè Borbone, a standard setter in the compatible capsule market, has relied from the very beginning on IMA Coffee, a company that offers an extremely wide range of solutions, in terms of both production capacity and type of capsule and material to be used, thus contributing to the complete renewal of the range of machines for compatible products. The goal was to increase production volumes, confirming Caffè Borbone's expectations from capsule technology, i.e. better preservation of the taste of its Neapolitan espresso. This can be achieved by sealing the aroma of freshly ground coffee in the packs. An important goal, which has since become one of the core values of the Neapolitan brand.
Packaging for Borbone is a hallmark of top product quality: a constant challenge that fuels the research into - and development of - increasingly advanced technologies, with extra focus on efficiency and production capacity.
About Caffè Borbone
Caffè Borbone is a Naples-based company, active in the business of roasting, production and marketing of compostable coffee pods, compatible capsules and coffee beans, founded by Massimo Renda in 1997. Born as a small-sized family business, thanks to Renda's foresight it has quickly grown to secure a leading market position. In 2018 Renda decided to ask for support from Italmobiliare, the largest Italian investment holding company, to build a long-term vision for his business. This helped Caffè Borbone acquire a structured governance, able to support its demanding and ambitious development plans. An outstanding story of entrepreneurial success. After closing 2019 with sales for 173 million euro, in the first half of 2020 Caffè Borbone achieved a turnover of 104.1 million euro, up by 21.1% compared to the same period of the previous year. These figures are the result of a disciplined approach, of a development effort and of solid production and organizational efficiency, which have made the company the most efficient player on the Italian market, thanks to high profitability.
About IMA and the COFFEE HUB
IMA, a company founded in 1961 and leader in the production of automatic and process machinery, now includes a special Coffee Hub the result of its expansion and diversification strategy, which led to the acquisition of pre-existing production companies, both in the process field (Petroncini Impianti) and in the Packaging sector (Spreafico Automation - Tecmar sa). As part of the corporate strategy, the company has also acquired a wide range of solutions capable of responding to every market need.
IMA's Coffee Hub is a unique industry player worldwide - able to offer consulting services and all the technology necessary for the construction of complete roasting plants, from green coffee receiving to roasting, and from grinding to packaging of pods, capsules, packs, cases, pallets, etc.