The first leg of this wonderful exploration of Indonesian Coffee Culture went down at Father Coffee in Johannesburg this week.
Please email info@itpcjhb.com if you'd like to book a slot at one of the cuppings at Origin Coffee Roasting next week. They run daily on Monday, Tuesday and Wednesday at 11am and 2pm.
It looked like such a ball at Father Coffee! Thanks to them for the pic below of coffee legend and all around cool guy, Muhammad Aga who takes you through the journey of Indonesian coffees from different regions.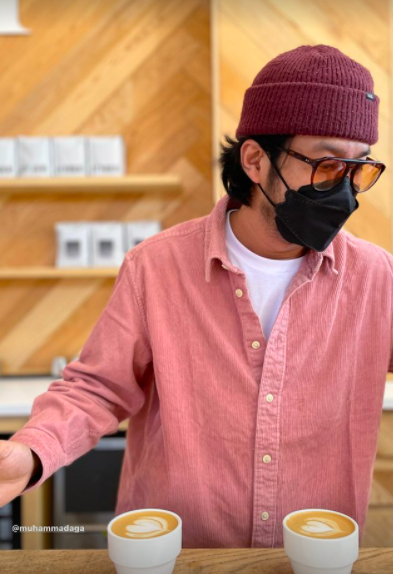 ---
Indonesian Trade Promotion Centre (ITPC) Johannesburg and Embassy of Indonesia in Pretoria is eager to promote Indonesian coffee in South Africa. The coffee week will be held in Johannesburg in Father Coffee Kramerville on 12-14 October 2021 and in Cape Town in Origin Coffee De Waterkant on 18-20 October 2021.
"Indonesian coffee lovers have known African coffees for a long time and we noticed that not many African coffee lovers know about Indonesian coffee. We hope that with this event, Indonesian coffee can be known in African countries, in particular South Africa,", said Anggun Paramita Mahdi, Director of ITPC JHB.
Throughout the event, there will be four coffees varieties to be showcased and served for the entire 3 days. The coffees are sourced directly from the farmers and come from several regions in Indonesia, namely Flores Manggarai, Giri Senang West Java, Pengalengan West Java, Bali Kintamani.
"We also inviting well known Baristas from Indonesia, Muhammad Aga and Resianri Triane, to showcase and explain more on the Indonesian coffee that they bring. I hope they can bring coffee story and pique South African coffee lovers interest for Indonesian coffees", added Anggun.
Other than showcasing and serving Indonesian coffee, there will be cupping session that will be held on 11 am and 2 pm each day which is intended for roasteries and coffee importers in Johannesburg and Cape Town.