South Africa, get ready for the La Marzocco National Tour!

The team from La Marzocco South Africa are partnering with some of the best coffee roasters and tattoo artists from around the country to bring you the launch of the all new La Marzocco GB5 S, the Mahlkonig E65GBW and the Brewpress Automatic Tamper.

They'll be hosting a latte art competition, with competitors winning tattoo prizes from the best in the business, as well as coffee merchandise. 10 competitors- 1 submission- are you brave enough?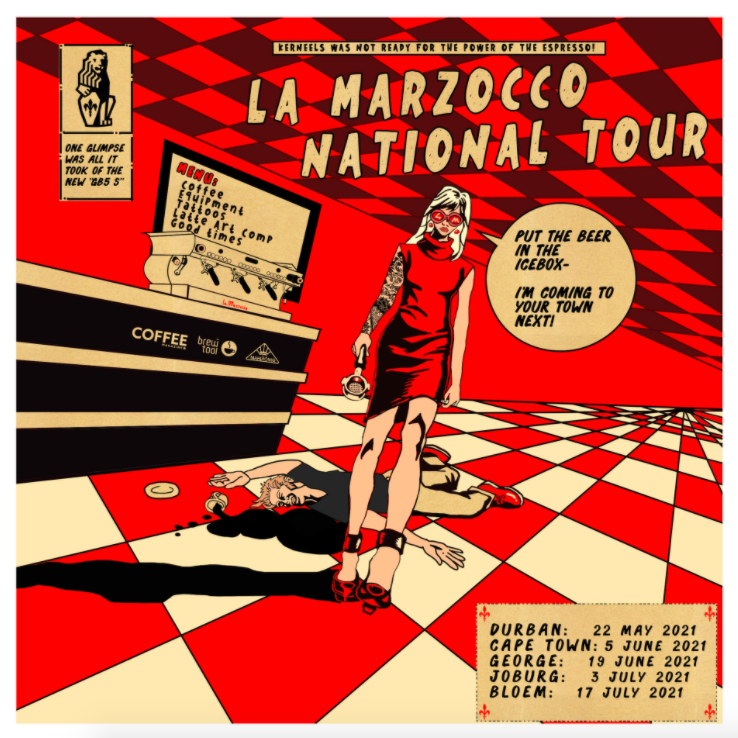 "Buddies of the Garden Route!
On 19 June we'll be in your beautiful neck of the woods and we're bringing all our newest friends: the #lamarzocco #gb5, #mahlkonig #e65sgbw and the #brewtool ProTamp will all be ready to make your acquaintance.
We want all the baristas to come compete and show us your best rosettas, palm trees and unicorns. We have some awesome prizes up for grabs!
See you next soon!

*REMEMBER!*
NO MASK NO POUR - we're adhering to strict COVID protocols."

Keep an eye on their social media as the dates to the other events get closer!