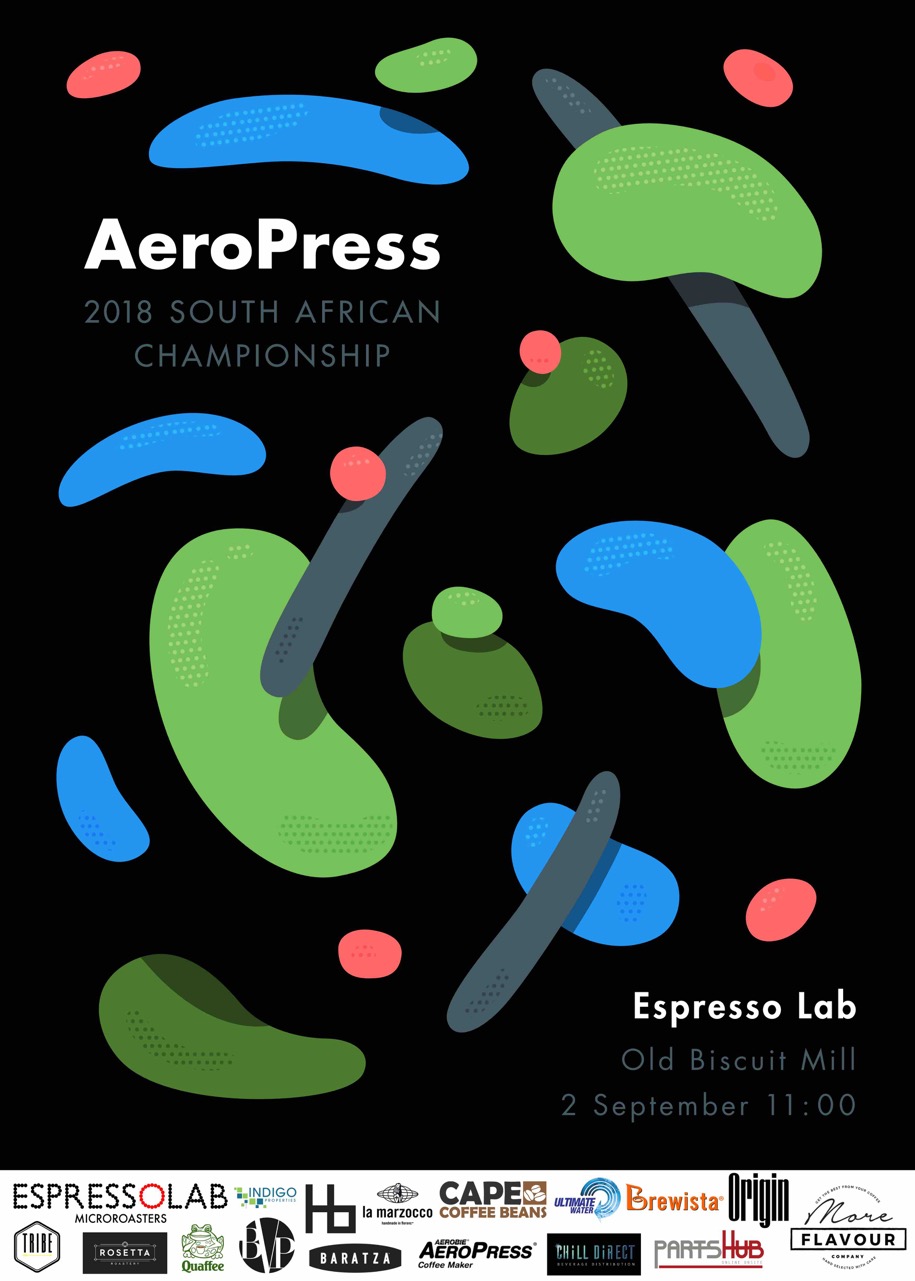 Hosted and supported by Moreflavour
Date: Sunday, September 2, 2018 @ 11am. General public attendance is free.
Location: Espresso Lab Microroasters, The Old Biscuit Mill, 375 Albert Road, Woodstock, Cape Town.
Coffee: El Mango, Rivense del Chirripo, Costa Rica. A black honey processed coffee of Catuai variety, showcasing taste notes of red berries and tropical fruit.
Competition rules: The rules are pretty straight forward. The judges will evaluate (blind) purely based on taste. The competition is as transparent, fun and freestyle as possible.
Each competitor will get a bag of coffee to practice with, and will receive another bag on the day of the competition.
Competitors are welcome to bring their own grinder, kettle, scale, water and/or other equipment, however a set competition kit of Baratza grinder, Brewista kettle, Brewista scales, and of course Aerobie AeroPress will be available for all competitors to use on the day of the competition. Competitors are welcome to bring their own non standard filters (paper or metal). No modifications to the AeroPress allowed.
There will be 18 competitors. 6 rounds of 3 competitors per round in the preliminary rounds. 1 winner from each round will go through to the semi-finals. There will be 2 semi-finals with 3 competitors in each round. The 2 winners will go head to head in the final round.
The running list of competitors will be selected at random and will be announced on the day of competition.
There will be an auction after the competition with amazing prizes/coffee products/experiences where all the proceeds will go towards sending the winner to Sydney, Australia to compete in the World AeroPress Championships. The best way for people to support the competition at this point is participating in the auction which will be held after the competition (unless someone would like to come onboard as a cash sponsor of course, then they can contact us directly). We have some amazing coffee related items at great prices, and all the proceeds will go towards the winners travel and accommodation. The biggest "deals" will be two Baraza Sette grinders (Sette 270 & Sette 270wi valued between (9000-12000) which will be auctioned at more than half the price (starting price 4500-5500)!!