The Eastern Cape
SCASA
coffee competitions are always a lot of fun, because it really is like family along the South Coast of this beautiful country. There were some exciting new faces competing this year, which made for a fresh Top 6 and finals day was jam-packed full of delicious coffee and superb performances! In the end though experience pulled through and all three of the winners across the disciplines were returning competitors.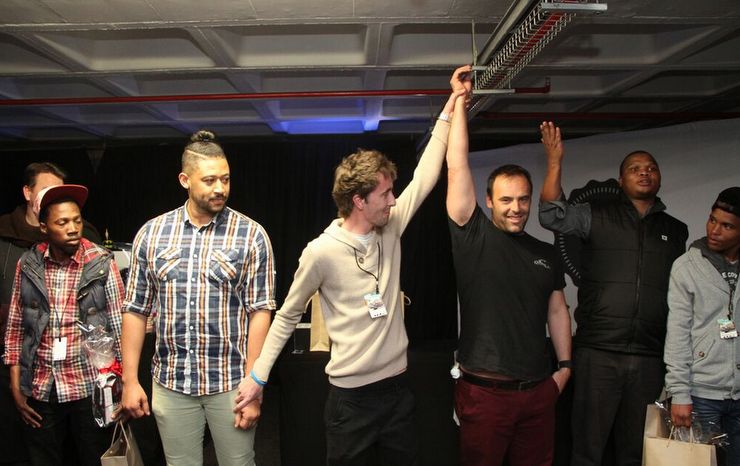 Last years winner, Byron Keet lifts Donovan McLagan's hand as he scoops the 2015 title. It was a close race, the Top 2 (Garneth Jaggers was runner-up) were only separated by four points! Don goes away with a Tissot watch to the value of R5000!

Barista Championship Winner: Donovan McLagan
Coffee used: Coffee sourced from El Salvador Finca Colombia
Altitude: 1600m ASL
Variety: Bourbon
Process Washed
Roasted over 13 minutes 7 seconds
First Crack: 10.45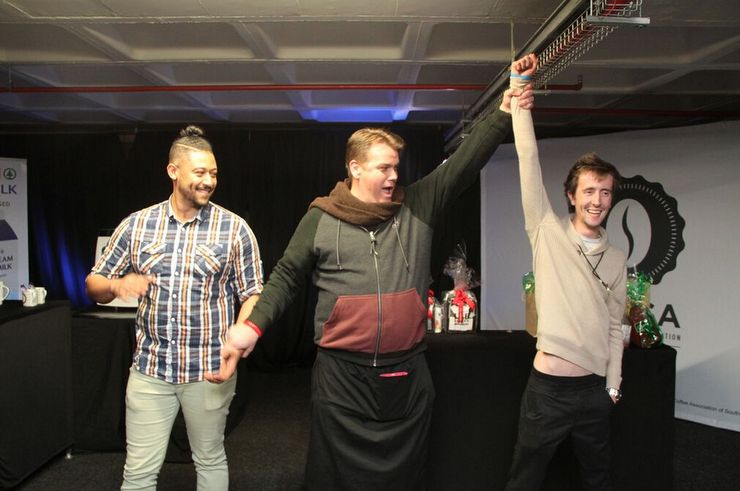 Byron Keet retains his Latte Art title, he'll be looking to retain his National title as well having just come back from representing SA at the World Champs. Props to Garneth for being runner up in two disciplines!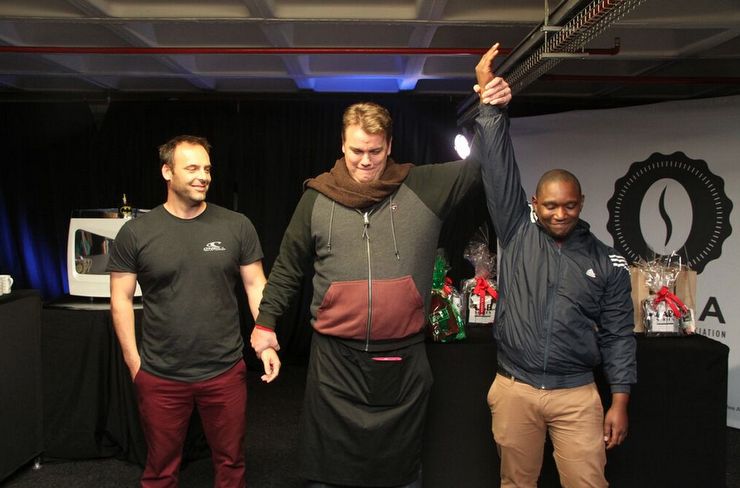 Simpiwe Adams beats out current National Cup Tasters Champ, Don McLagan to take the title. They will both go through to compete at Nationals.

Huge thank you to Angeline McLagan for heading up the EC SCASA committee and putting in all the effort year after year to make this event happen. The Port Elizabeth
Homemakers Expo
are always such gracious hosts, thank you for having SCASA's competitions! And to all
SCASA's gold and platinum sponsors
who take this show around the country, we thank you!
All pictures by
Jamie Bell
for TheCoffeeMag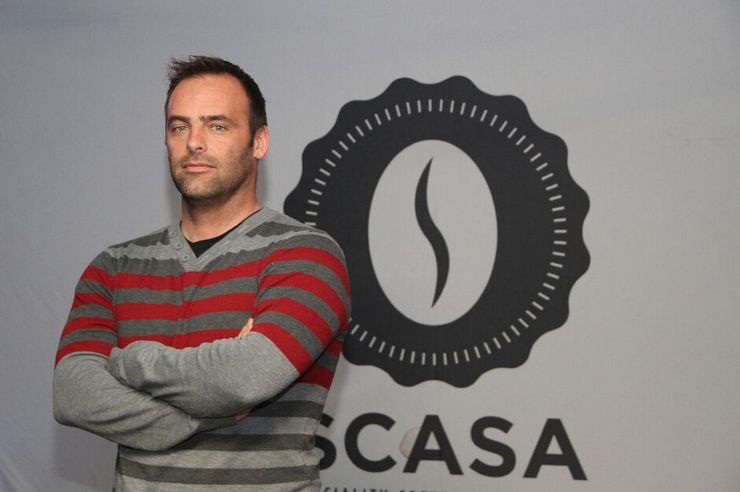 The man of the moment.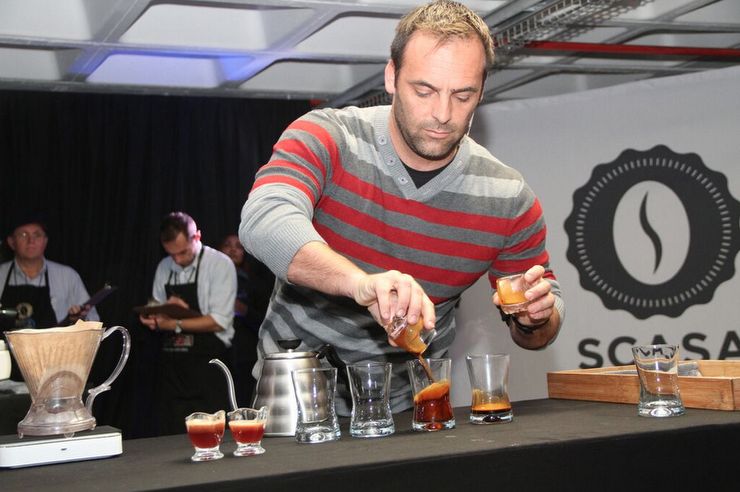 Mixing up his signature drink for judges.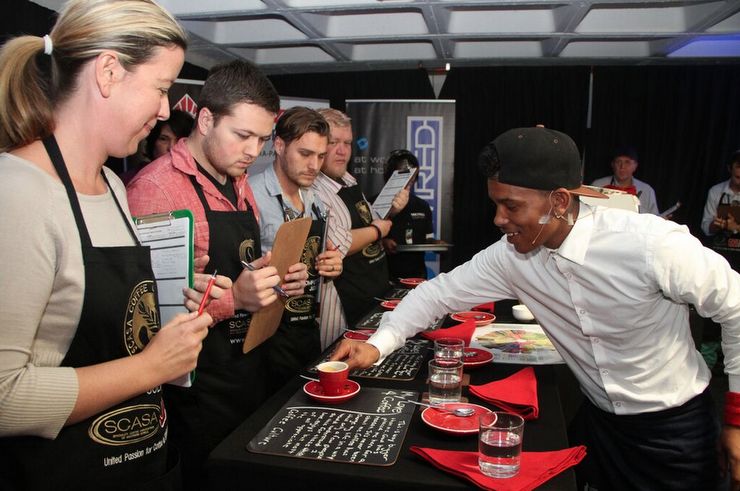 Zeldrico Hansen, of Seattle Coffee Company, a young talent and an entertainer to the max!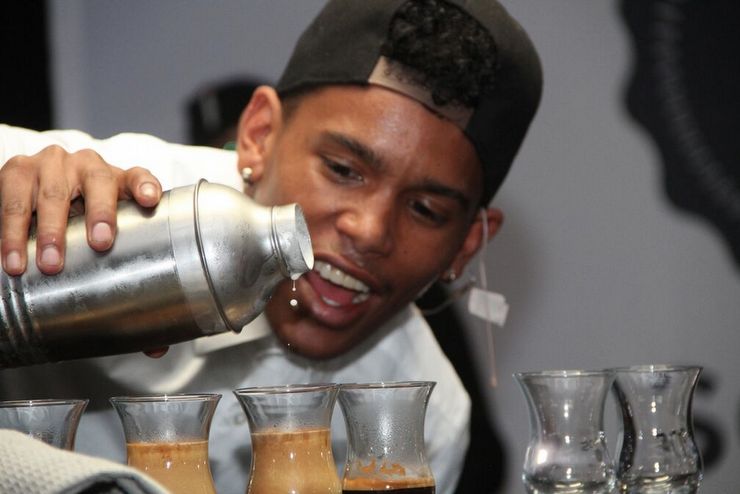 He just looks like he's having the most amazing time!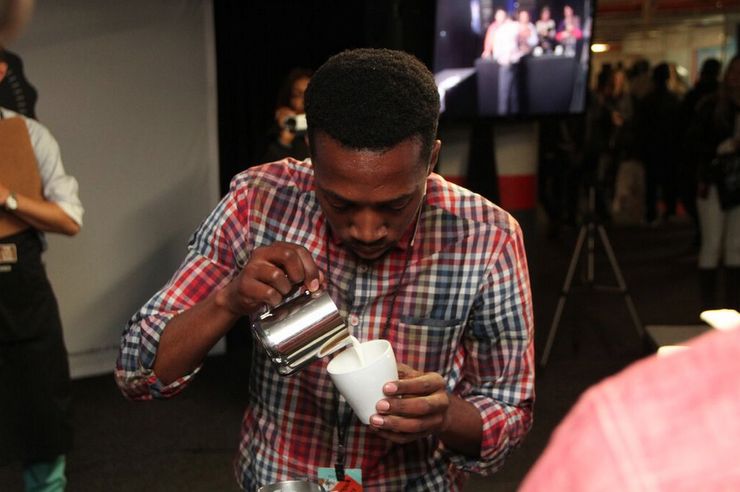 Sivuyile focuses on putting the Spar Brand Milk to the best use for his cappuccino set!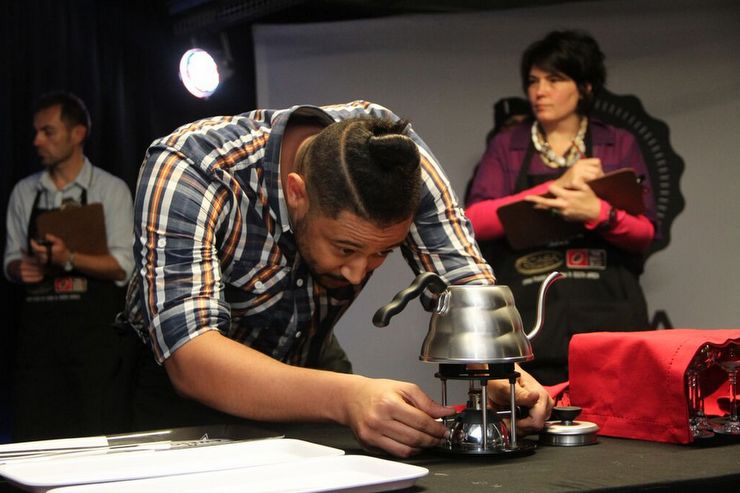 Garneth Jaggers of Masterton's Coffee & Tea Specialists was a fierce competitor this year.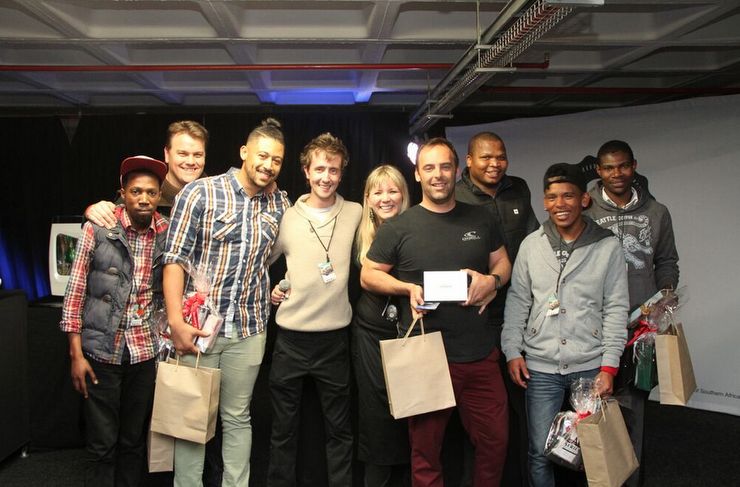 The Top 6!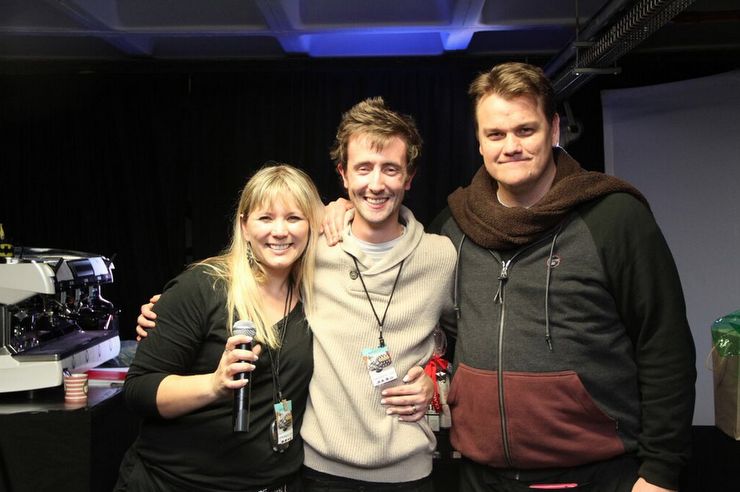 Angeline McLagan, Byron Keet and Shaun Aupiais. Pillars of the EC coffee community!