Well we think this is just awesome! Nate from
Flatmountain Roasters
(you can still order the DGC Coffee Box which contains
one of their delicious bags of beans here!
Only 5 days left to order!), is going to be pouring some amazing coffee while you get yourself inked! Nice one
Black Panther Tattoo Company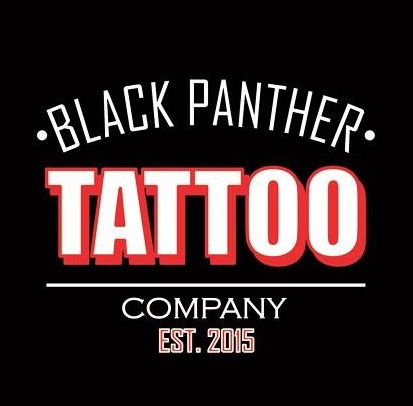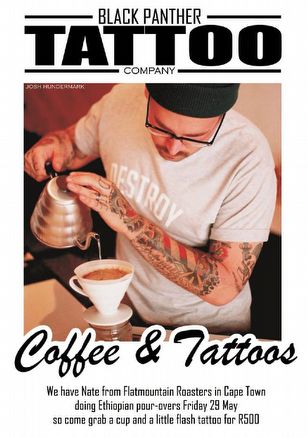 From their Facebook page:
Come get a palmsize tattoo from our shop flash for only R500 and get a cup of great Ethiopian pour-over coffee. So! If you want to get in on this great deal you are welcome to book or come in on the day and choose a design from our flash. (PLEASE NOTE: the tattoos will be done either Black & grey or Black & two colours your choice BUT no changes will be made to the designs) if you bring your own design you will be charged normal shop rates. We're doing this because we are really excited about our new flash and great coffee.