Saturday 11th April 2015 began with 12 nervous competitors lining up to give it their best shot, but by 5pm there could only be 6.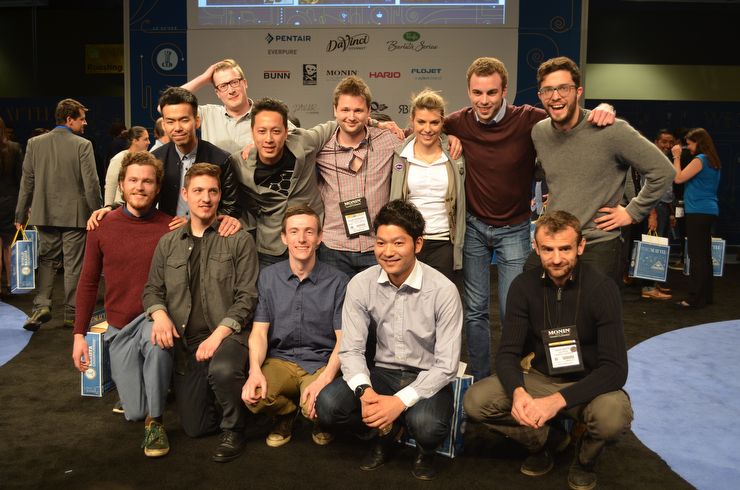 Back Row: Chan Kwan Ho (Hong Kong), Kalle Freese (Finland), John Ryan Ting (Singapore), Adam Neubauer (Czech Republic), Charlotte Malaval (France), Alexander Hansen (Norway), Charles Babinski (USA). Front row: Maxwell Colonna-Dashwood (UK), Giancomo Vanelli (Italy), Ben Put (Canada), Yoshikazu Iwase (Japan), Sasa Sestic (Australia).
The cookie crumbled and the judges tasted the very fine coffees of all the above competitors and in the end, these baristas were selected as the Top 6 in the world right now!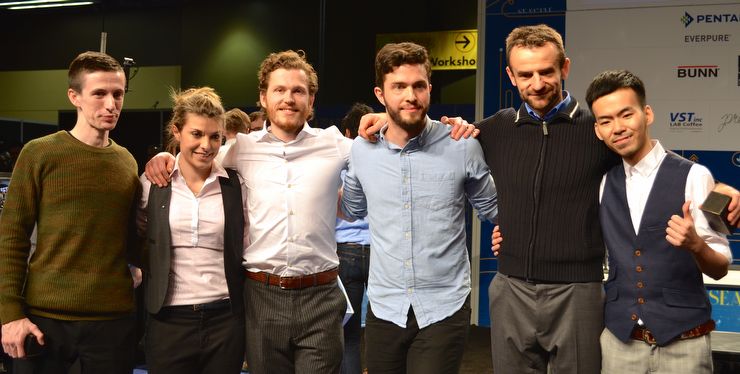 Charlotte Malaval- Independant - France
Maxwell Colonna-Dashwood -
Colonna & Small's
-United Kingdom
Charles Babinski -
Go Get Em Tiger
- United States
Sasa Sestic -
Ona Coffee
- Australia
Chan Kwun Ho - The Cupping Room - Hong Kong
Ben Put -
Monogram Coffee
- Canada
Some highlights from the Top 6: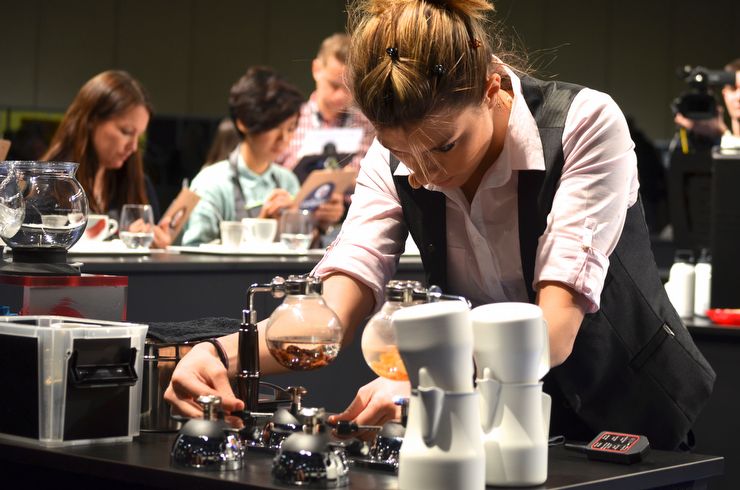 Charlotte's set played with the idea of temperature as an ingredient. She was deliberate and had wonderful flair with her presentation. Representing women baristas everywhere, she definitely has big match temperament.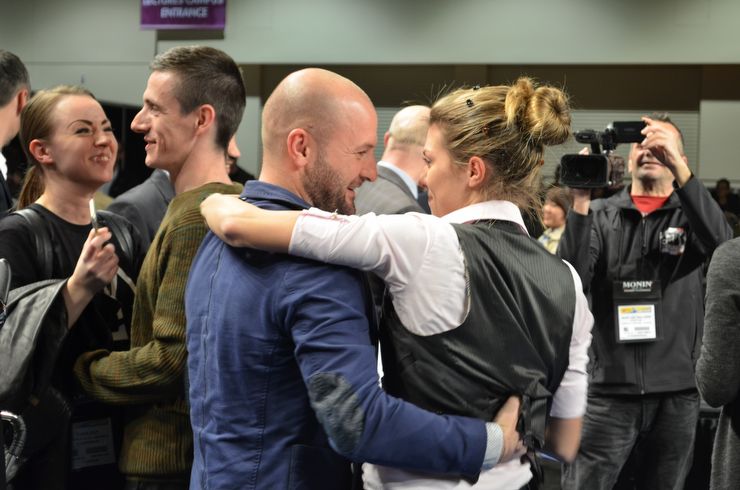 A special moment between coach and competitor, they have both poured a lot into this performance.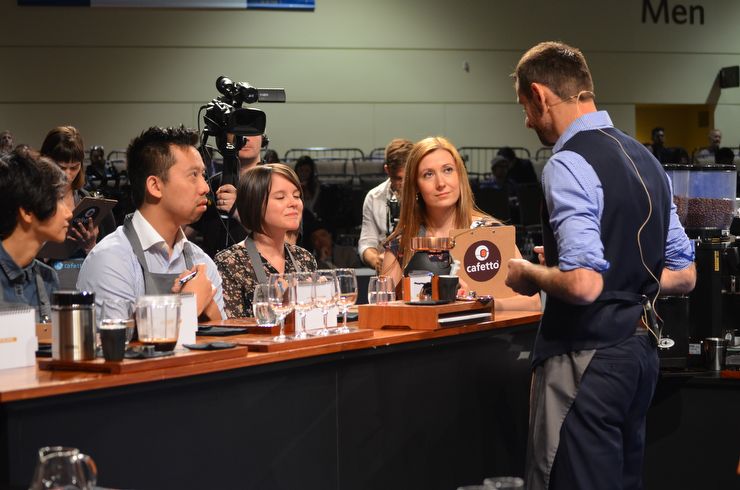 Sasa Sestic competed in the 2001 Olympics in the Hand Ball competition, the man knows what it takes to be in competition.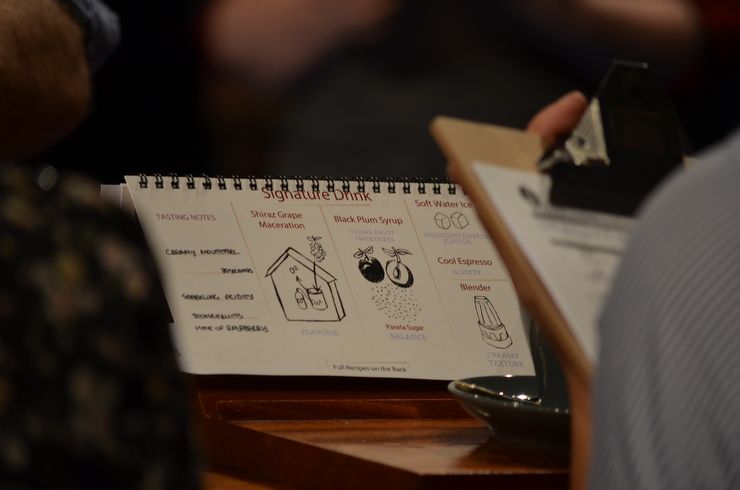 His set was intricately thought out and executed. A beautiful set up on every level. He was having a bad run of health during this performance but it didn't show one bit, a consummate professional.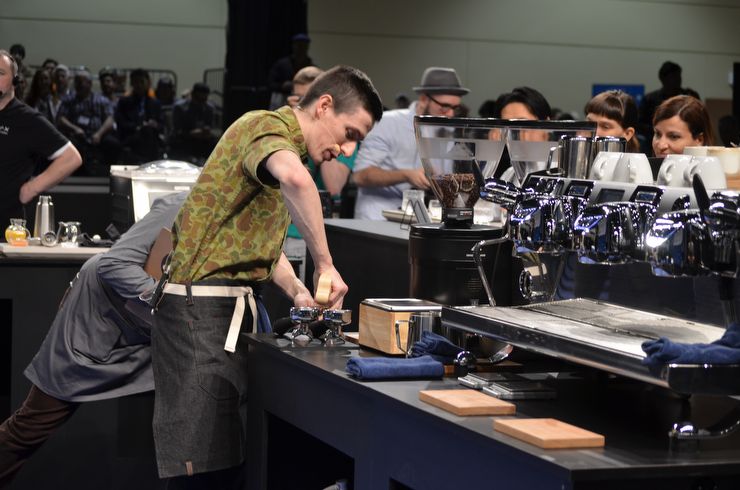 Ben experimented with a suvee machine, which is basically a vacuum sealer and removed the carbon dioxide from his espressos before serving to the judges, pretty incredible. His premise was that espressos are difficult to make, see below. Ben used the new Mahlkonig Peak grinder which is rumored to be the next WBC competition machine.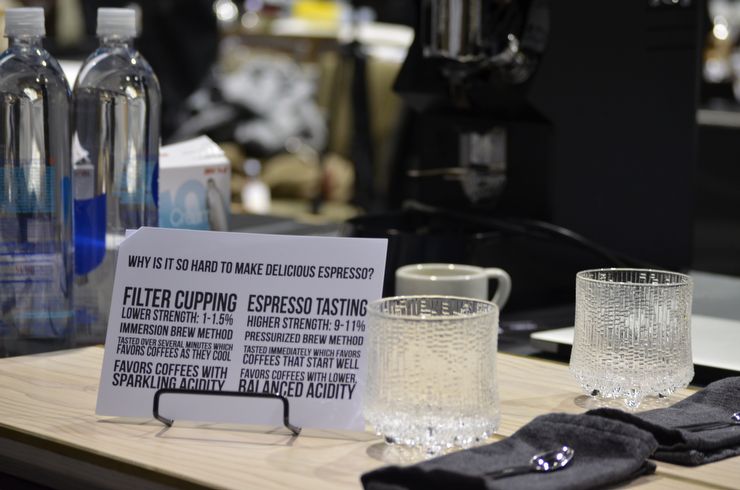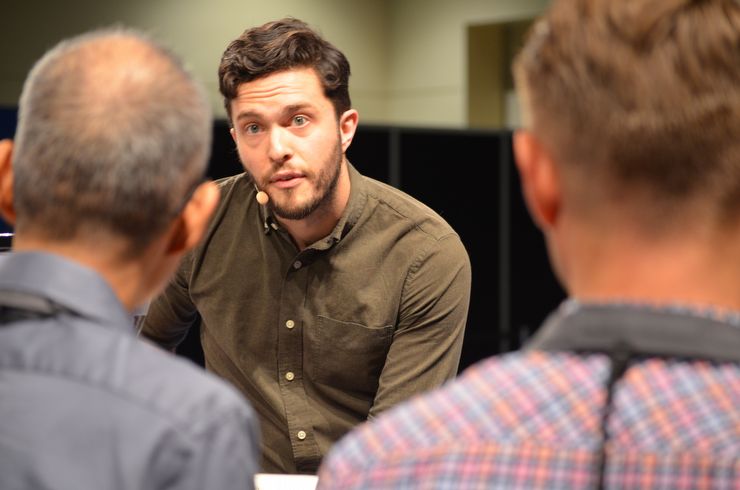 Charles Babinski gave an "impassioned plea" to the judges to appreciate coffee under cafe circumstances using the technology we have to produce excellent quality espressos consistently and in great volume.