The vibe has been amazing at the SCASA Gauteng Regionals today. The judges have been doing a sterling job with so many competitors and we have kept to schedule. Ishan Natalie has been keeping everyone entertained.
Lots of first time competitors but also a few strong contenders for the Top 6. Defending Champion Phumlani Sibeko, of Famous Brands, looked fierce using a very special bean sourced from 3 African Sisters in Rwanda. Tanya Sacks was here from the farm to support. Shaun Aupiais was Phumlani's coach this year, one thing is for sure, he is in it to win it!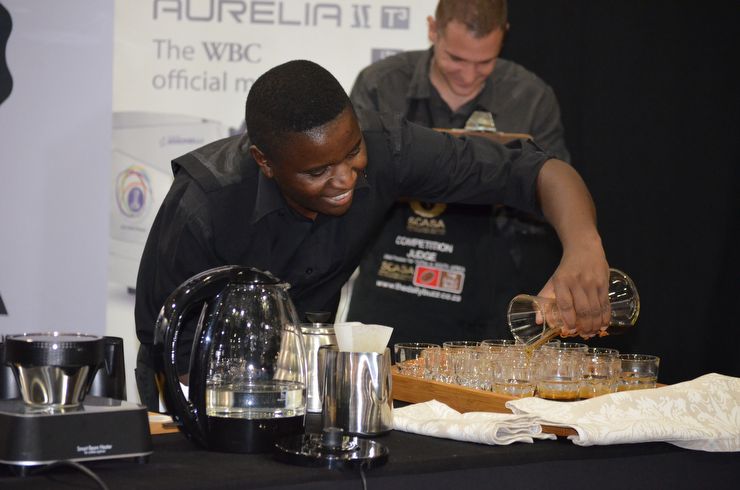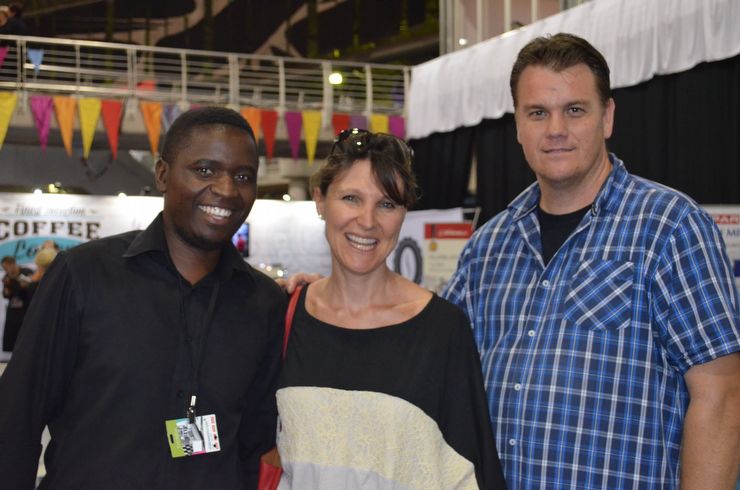 Kudos to Nicodemus Nabakwe of Avanti Coffee for training 4 competitors on today's schedule. One of the few girls too, Thokozile Jali. Their team was here in force to support the budding baristas.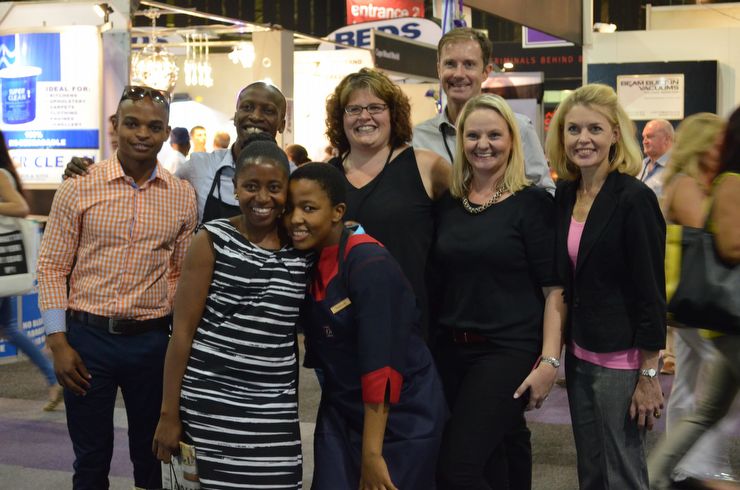 Another team that turned out in numbers was The Daily Buzz, supporting their main man, Japhet!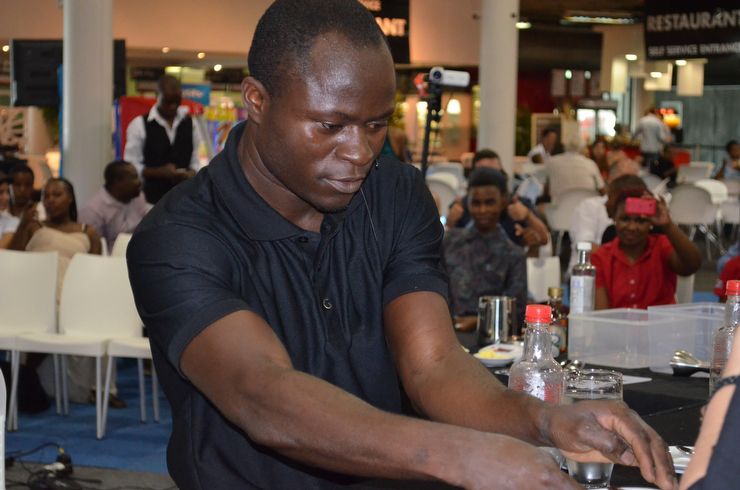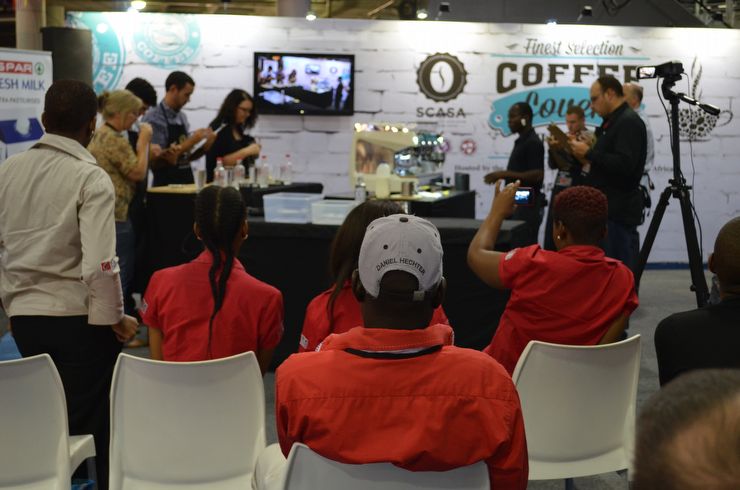 Simpiwe from Bean There Coffee Company had a very stressful day of nerves, but then absolutely found his zen and had a superb set!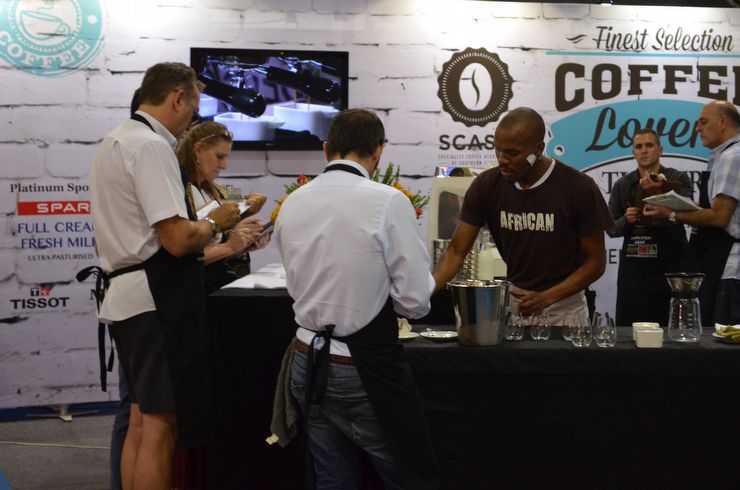 Alicia Butler ended the day by pulling off an amazing set, full of attention to detail, definitely the most beautiful of the day. We're hoping the coffees tasted as delicious as the set looked! We want a woman in the Top 6!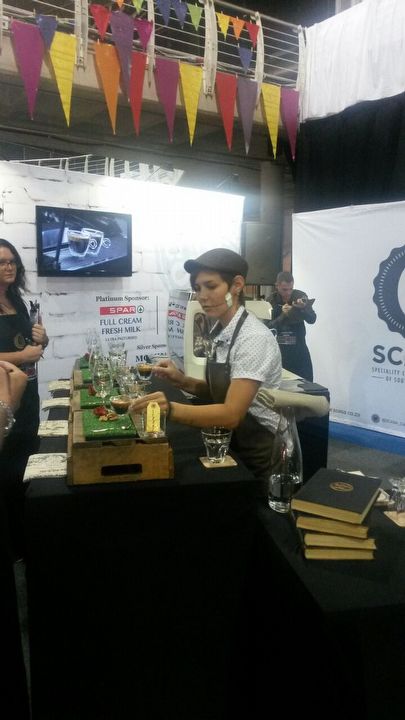 Great to see all the coffee friends pulling in to support the baristas. There are 34 baristas vying for 6 spots to get to Nationals, it is extremely tough in here!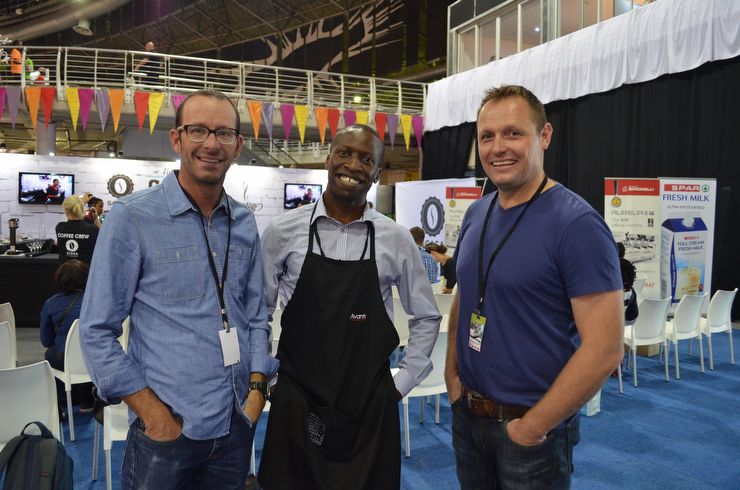 If you're in Joburg come down to the Homemaker's Expo at the CocaCola Dome tomorrow to check out the action!
Huge thanks to all the sponsors that make these competitions possible! All the equipment is sponsored, Nuova Simonelli, Mahlkonig, Ultimate Water, giving our baristas the best possible foot forward to competing at a world level. Most of the crew are volunteers. There are amazing prizes from Tissot and Coffee&Chocolate Expo. There are exciting times ahead for SA's competitive coffee scene!