Last year Phumlani Sibeko beat out Ishan Natalie to take top spot at the
SCASA
Gauteng regionals, but all Top 6 baristas went through to Nationals and at the main event, Ishan Natalie wowed the judges and made Gauteng the home of the
SA barista champion.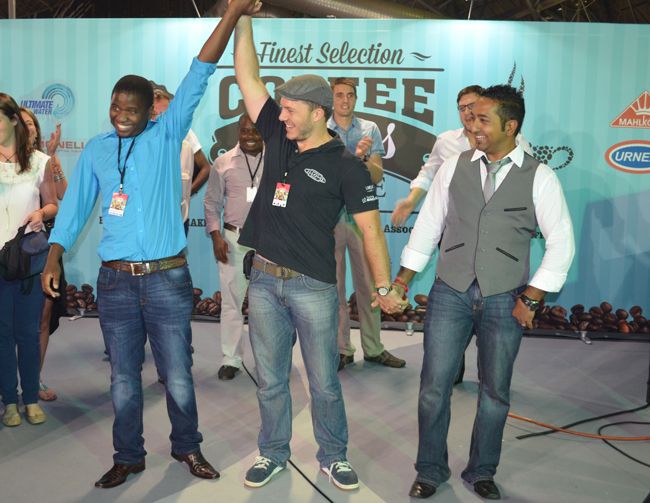 It was an amazing competition hosted at
Homemaker's Expo
and they have been kind enough to continue to host the exciting coffee competitions again this year!
We can promise incredible latte art, supremely tasty drinks, but we need the baristas, if you know a barista you think should enter, tell them about this! If you
are
a barista, what are you waiting for?! Your moment of glory awaits! And so does a ticket to Dublin, Ireland if you go on to win Nationals! Besides which, it's a chance to hang out with amazing baristas and coffee professionals for a week, you'll never make coffee the same way again!
You can download
the entry form here.
Please send the completed form to
info@scasa.co.za
ASAP!