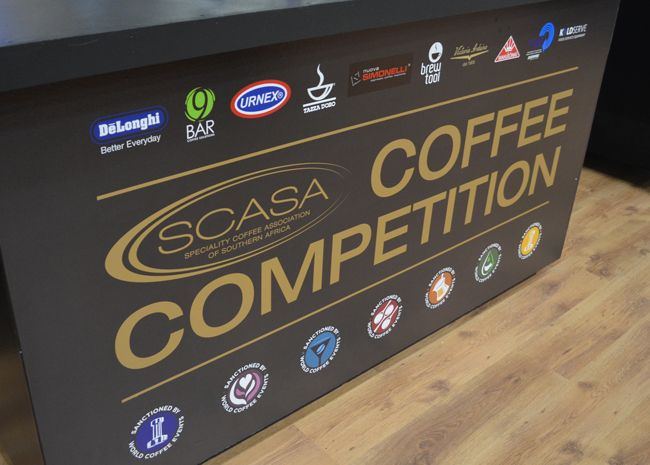 Today saw a fierce Cup Tasting Competition at the Good Food and Wine Show. With 18 competitors the stakes were high as some of the top players in the industry took part. A notable battle between a certain Jake Easton and a particular David Donde caught everyone's attention.
If you want to know what Cup Tasting is about check out
last year's champion Maxine here
.
In the end, George Bertolis (the head judge) tallied the scores and the Top 4 were announced, all scoring 6 out of 7 correct in the test of the senses. Well done to:
Charlie Pass - Global Coffee
Tyrone Bester - Global Coffee
Jake Easton - Tribe Coffee
Khanyiso Dumisana - Bean There Coffee Company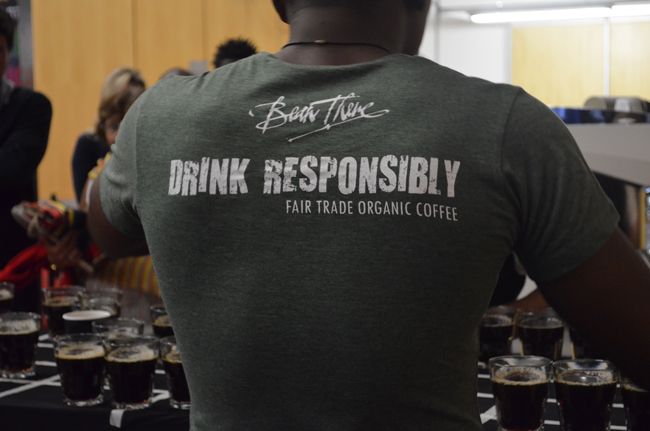 A wise message from a great company.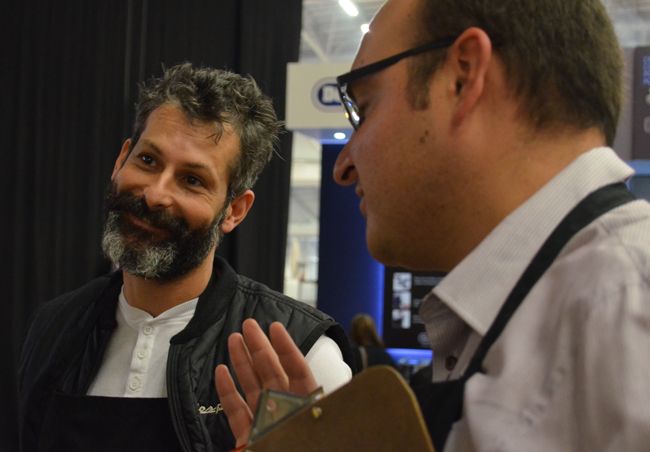 Playful banter before getting down to business.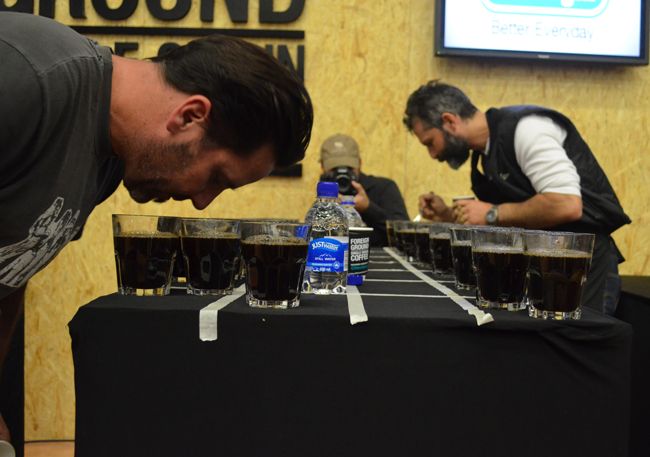 The men at work.


Gerald Charles (pictured below) was doing an amazing job looking after the competitors and brewing the coffee for the tasting and Donovan McLagan (pictured below) was stationed at the Foreign Ground Coffee Collection Cafe, where the team was delivering caffeinated beverages to lucky Good Food and Wine attendees.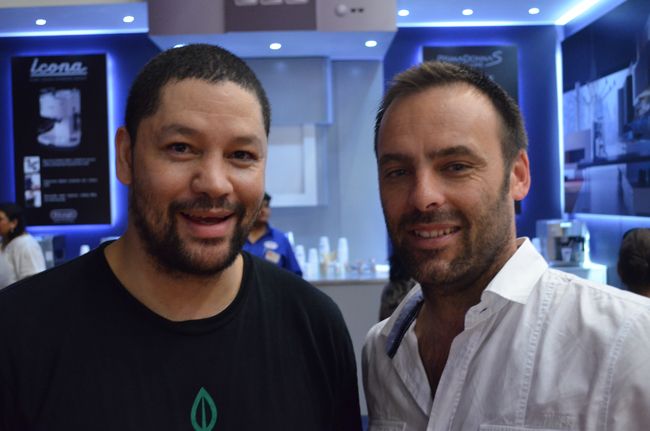 The Latte Art Competition had a disappointing 3 competitors, but it is incredibly nerve wracking to attempt this form of competition, shaky hand syndrome is not beneficial! So great respect to those who stepped up!
Bilbo (Origin), Stephan (Woolworths) and Luyolo (Gourmet Coffee) were each incredible, pulling out all the stops with gorgeous tulips, sublime rosettas (with 3 hearts) and an unbelievable heart with wings! The two artists that will go through to represent the Western Cape at Nationals will be announced on Sunday.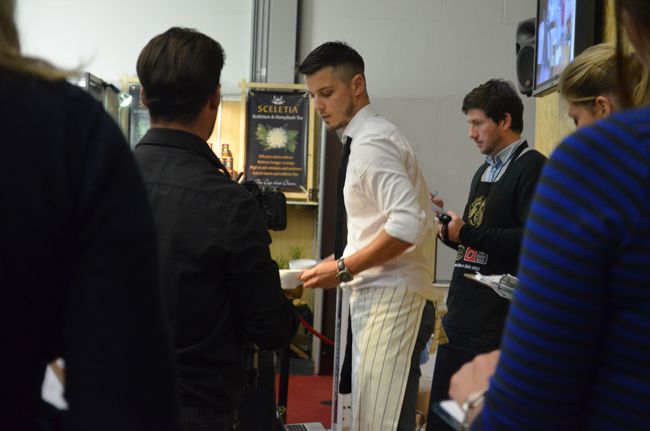 Under pressure! Calm under pressure, more like.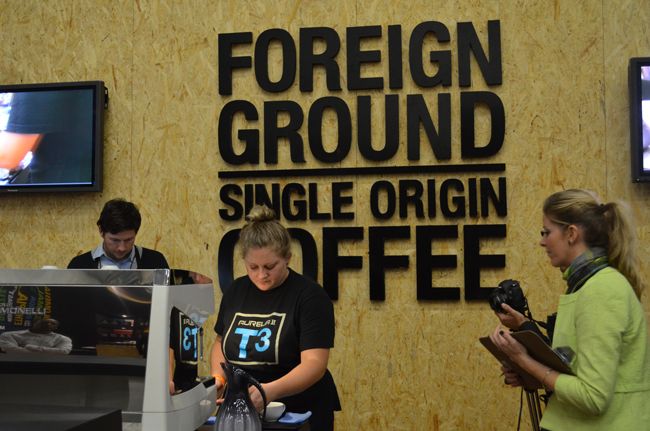 Bilbo has the steadiest hand in the business.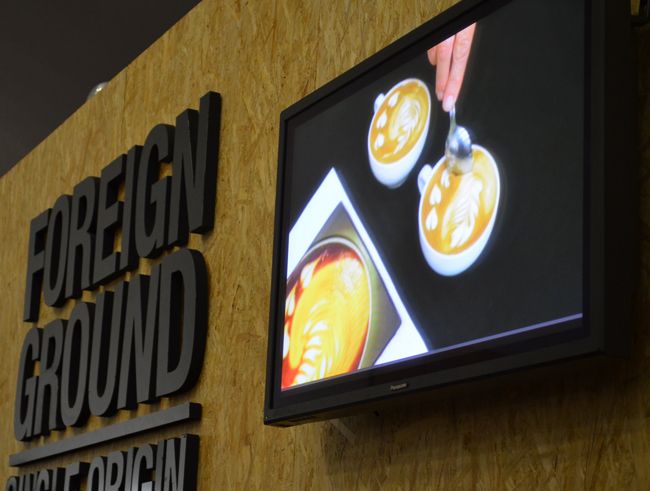 A rosetta and three hearts by Stephan.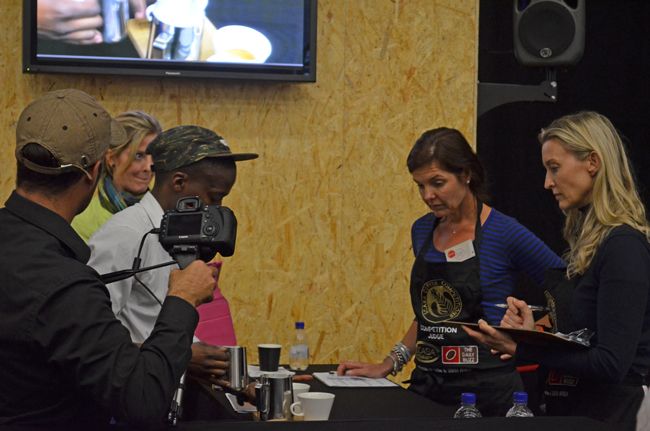 The judges Angela, Karen and Gerda watch in disbelief as Luyolo pours two perfect hearts with wings (pictured below)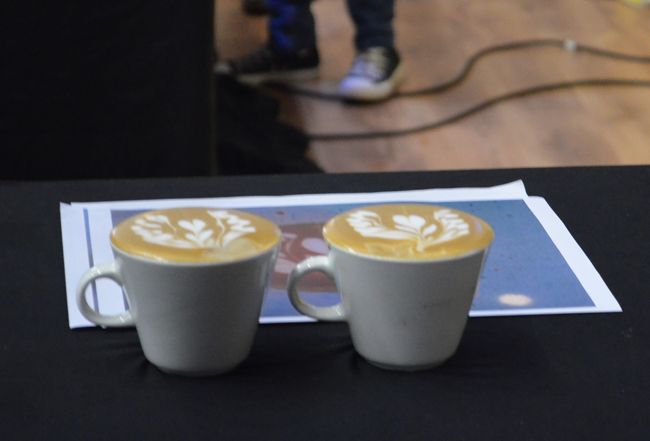 Tomorrow is the first batch of the competitors in the Barista Championship, we can't see what they have in store for us!