Do you think you have what it takes to get to the top of the barista game? Do you own a cafe and want to give your barista invaluable experience and instill a passion for making amazing coffee?
This is the competition for you!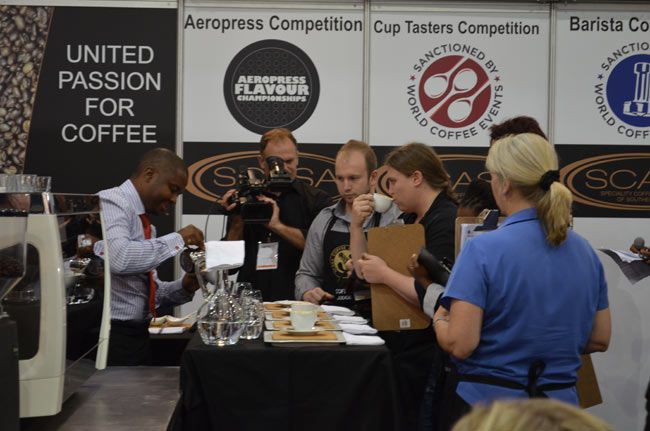 The following instructions come directly from the director of SCASA, Lani Snyman.
The process is as follows:
Complete this registration form, which you can download here:
files/1/files/Regional Barista Registration form 2014.pdf
Read it carefully. Then send it with the detailed list of items below, to the correct SCASA competition organizer.
It is noted on the registration form that the barista should do the following:
· Attach a copy of ID/passport
· Include a short biography and picture
· Ensure he/his company is a SCASA member
· Pay the fee of R250 for the barista competition (banking details on the form)
Once the completed registration form is received by the SCASA organiser, we forward it to SCASA's administrative contracted company: Imbizi. Imbizi will check if this company is a member and issue an invoice accordingly, with or without a membership fee and the competitor fee. Competitors cannot compete if this is not paid.
The registration form should be sent to a specific person for each competition, per region, as this depends on who is running the competition in that area.
Next comp is in CT: Contact Andre Muntingh: andre@ultimatewater.co.za
Western Cape (Held in CT) Regional Coffee Competitions
23-26 May 2013
Good Food & Wine show – sponsors needed
Disciplines: Barista, Latte Art, Cup Tasters, Aero Press