Milk Cafe in Ballito celebrated it's Grand Opening, under new management today, and TheCoffeeMag crew was on hand to check it out.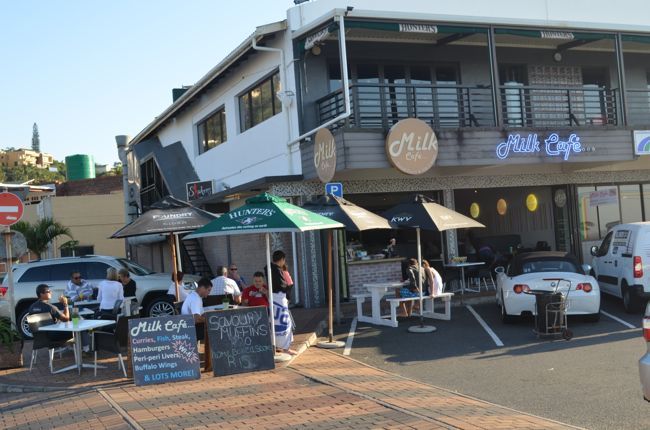 The regulars enjoying the Grand Opening at Milk, on Compensation Beach road, Ballito.

New owners are husband and wife team Roan and Marisa, and Mom, Lizette. Roan has had a good deal of experience in the restaurant business, most recently moving down from St.Lucia where they couple were involved in many of the restaurants in the area. Lizette hails from Vanderbijl Park and explains that they jumped at the chance to open a cafe down at the coast. "I saw the Cafe advertised and immediately though this would be an ideal opportunity."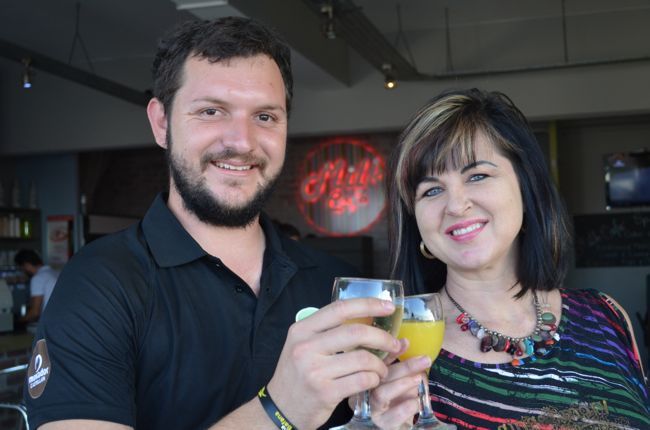 The new owners, Roan and Mom-in-law, Lizette.

Situated on Ballito's main coastal road, Milk is situated just metres from the beach. A relaxed crowd enjoyed soaking up the Autumn sun on the public holiday, gazing at the ocean and sipping on champagne and coffee before breakfast.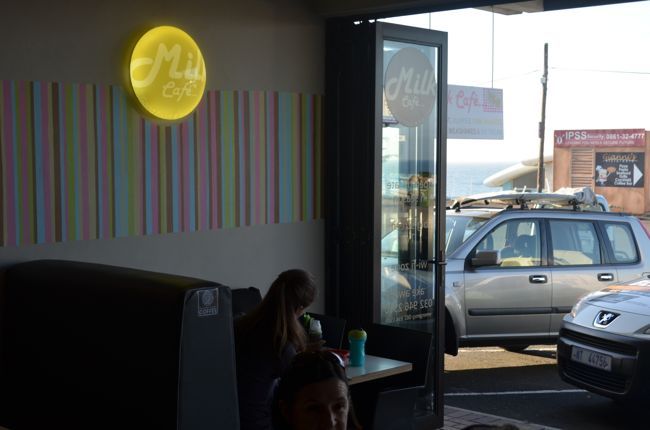 Coffee in a retro booth, while doing a surf-check.

The coffee on offer is a selection of Terbodore Coffee, The Coffee Merchant and Mokador. KZN top 6 barista, Jamie Braun, and Dylan Da Silva from Mokador were at the opening letting guests sample the latest addition to the Milk stable of coffees. Says Roan of the coffee: "I want there to be a wide range of coffee for the customers to choose from. Everyone is different and has different tastes. When I tasted this Mokador blend, with a little hint of robusta, I was blown away. It was exactly what I wanted for the cafe's house blend",
Now that's not something you hear everyday!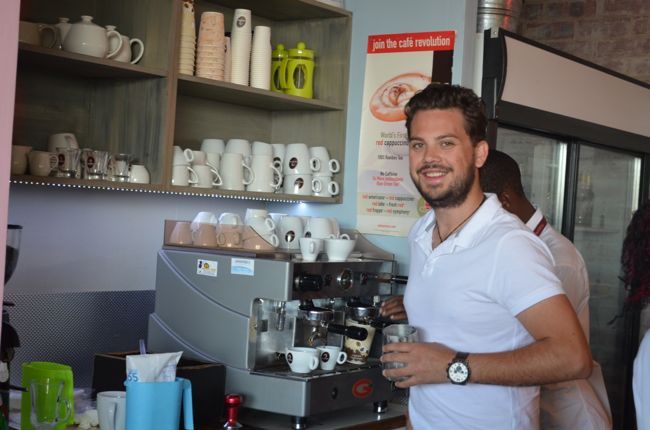 Dylan, from Mokador lending a helping hand during the morning rush.


Roan, who has experience from fine dining right through to running franchise operations such as Wimpy was excited at the potential of Milk: "Ballito is a great little town. It's beautiful here and this cafe has one of the best views I've ever seen. This opportunity was very unexpected, but I'm very happy so far."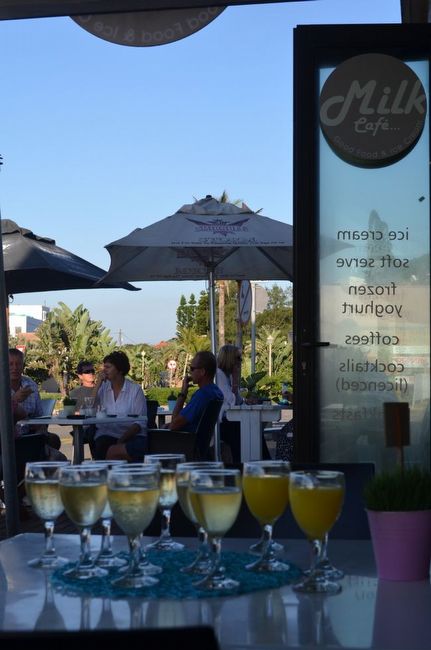 Now that's how you start a public holiday: champagne, coffee and good company!

Roan has high aspiration for the Milk, but wants to stay true to the original concept. "There will be a few tweaks to the menu, but essentially, I want to keep it the same. The locals love it here and I just want to improve on a few things, by keeping it tight and focused."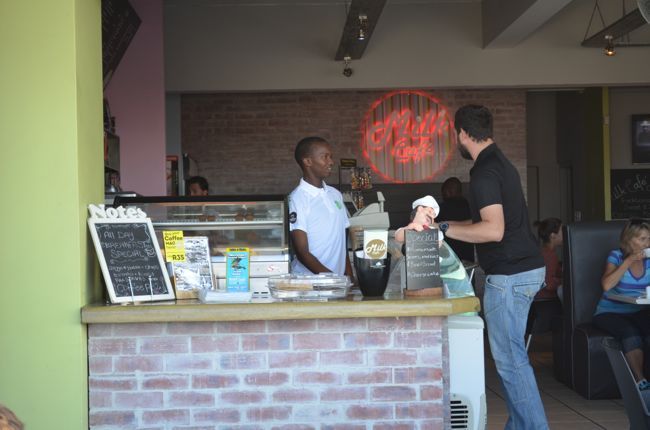 Milk has some quality reading material available for their coffee-loving customers ;)

For bookings call 0724275696 or email
milkcafeballito1@gmail.com