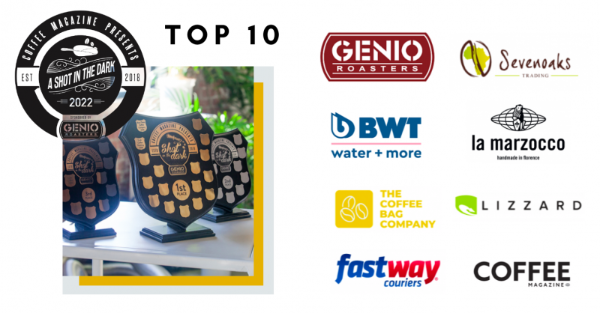 We were thrilled to announce the Top 10 competitors of the A Shot in the Dark Preliminary Round at Creative Coffee Week on Friday 29th July 2022.
What a competition it has been so far! We had 51 competitors enter - our biggest field yet and it was very close, you can see the scores below!!! Head Judge, Nicodemus Nabakwe and, fellow judge Mike MacDonald, gave a short presentation on the coffee and we chatted to Sunil Aggarwal from Kongoni Estate in Tanzania. The judges explained their approach to scoring the coffees, as well as getting the audience at CCW to taste 4 sample roast profiles, before the announcement was made. Neil Maree of Genio Roasters also gave all the roasters in the room some tips on improving their outputs with the available technology.
We are so grateful to all the sponsors who make this competition possible. And to the roasters who are so willing to learn and grow through this community experience!