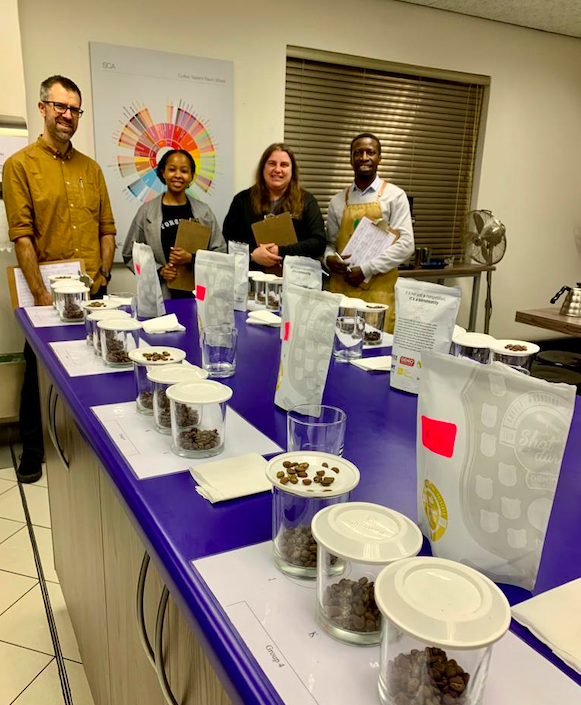 One of the most important and encouraging parts of the A Shot in the Dark sponsored by Genio Roasters, experience is the feedback that the roasters receive from the judging panel.
Due to covid in 2020 and 2021 and shipping and logistics delays in 2022, the gathering together of the judges is always a juggle, but when they get together, they are hyper-focused and a finely tuned tasting team. They take their responsibility very seriously and the discussions get intense!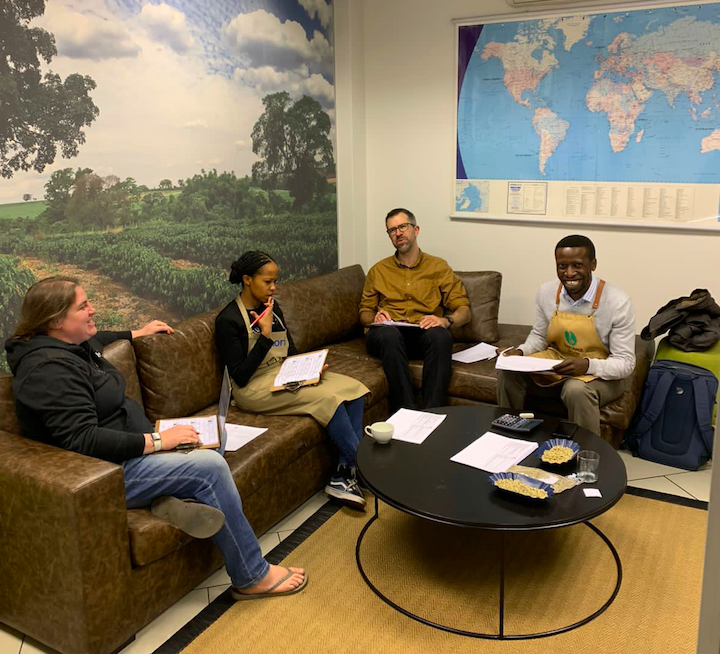 The margins are very small when you're tasting an inherently delicious coffee 51 times over and the standard, according to the panel, was the best yet this year.
Our goal this year is to get all the feedback to the Roasters the first week of August after the Top 10 are announced at Creative Coffee Week on Friday 29th July 2022.
Thank you to this very passionate group of tasters with so much experience that give of their time and skills to this competition that has helped to propel roasters forward in their quest for the best!
Thank you to the Sevenoaks Trading team for hosting us for this week of coffee excellence. The Finals Round dates will be announced once the coffee has arrived.
We will have an in depth discussion and tasting of three different roast profiles at Creative Coffee Week so you can get some insight into what goes into this process. And we will be chatting to the people behind the coffee, from Kongoni Estate, sponsored by Sevenoaks Trading.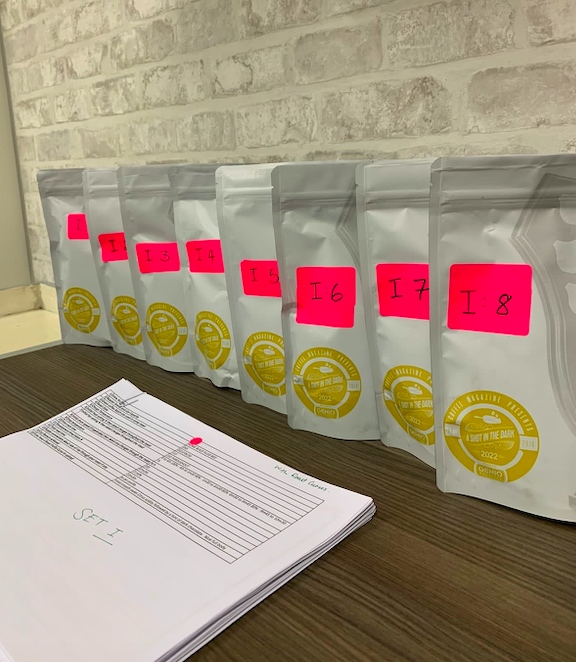 Complete anonymity is one of the core tenants of this blind tasting. Upheld in many ways throughout the process. Beautiful bags sponsored by The Coffee Bag Company.