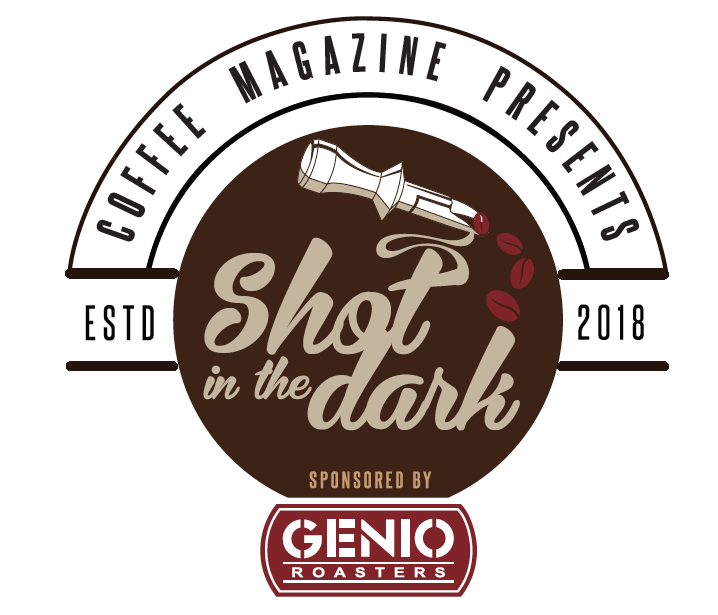 Welcome to A Shot in the Dark 2020
---
A Shot in the Dark is South Africa's only coffee roasting competition. Roasters from around South Africa are invited to test their skills in roasting the supplied specialty coffee beans to achieve the most desirable flavours. This competition ran for the first time in 2018, with 12 invited Roasteries entering and in 2019 we had 43 Roasteries take up the challenge! A Shot in the Dark culminates with the Finals being held at Creative Coffee Week and judged by 2 International Coffee Professionals. In 2020, A Shot in the Dark will be open to everyone in South Africa (and around the world!). Check out this cool video to get an idea of the competition!
Registration from 1 December 2019 – 1 March 2020
Every Roaster that wishes to enter A Shot in the Dark, needs to fill out the attached form (online or physically) and pay the Entry Fee. Included in the Entry fee is the competition speciality (85+) green coffee, the competition entry coffee bags, a roll of A Shot in the Dark stickers, a tee-shirt and information on how the coffee will be judged. One Full Event Pass to Creative Coffee Week (valued at R2500) is also included. These items will be delivered to the premises indicated on the competitors entry form.
NEW IMPROVEMENTS FOR 2020:
A specifically designed A Shot in the Dark scoresheet using feedback from judges and roasters
A current local roaster will be included on the judges panel
Judging will take place before the A Shot in the Dark session at Creative Coffee Week 2020 which will allow for more engagement among the roasters and more practical workshopping
More coffee provided in the Final Round to play around with
In 2020, A Shot in the Dark will have 2 Rounds: A Preliminary Round and a Finals Round.
Preliminary Round: Green Coffee will be sent out to all competitors at the same time (mid-March).
Competitors will submit their 500g roasted coffee to the judges via courier with their roasting notes by 9 May 2020 (Lockdown & COVID-19 restrictions depending!)
All coffee will be blind judged. Finalists (Top 10) will be announced by mid-May and receive coffee for the finals round. All competitors will receive the judges' scoresheet and feedback on their entry.
NOTE: Competitors only need to submit 500g for judging - the rest of your competition coffee is for you to label with your special Shot in the Dark stickers and sell to your customers as a limited edition batch, thereby recouping your entry fee!
Finals Round: Top 10 qualifiers from Preliminary Round) 9 -11 July 2020 at Creative Coffee Week in Durban. Competitors will present their roasted competition coffee(s!) to the judges at CCW.
Enter now!
Fill in the Entry Form below to enter A Shot in the dark 2020