We had the opportunity to visit one of the CMA 2021 Nominees this week.
Congratulations to the team from Now Coffee, Durban North, who are nominated in the Best New Cafe Category presented by Red Espresso.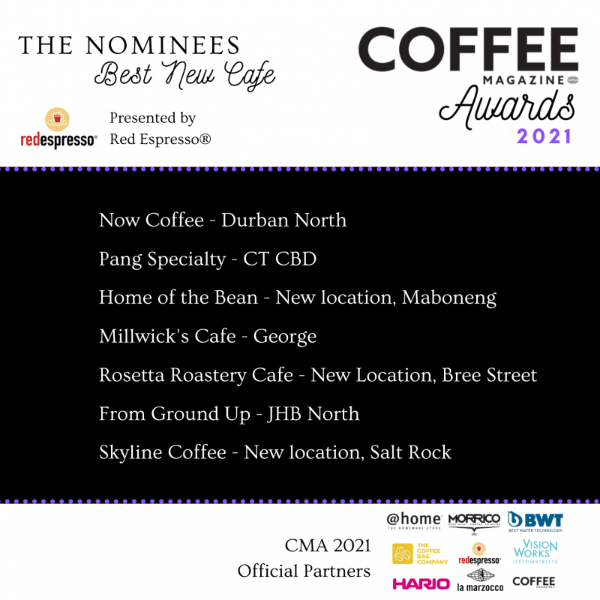 We met Shaina, Pascal and the team at Now Coffee and had a delicious flat white and a Melbourne-style magic. Tom, Tee and Nelly were wonderful on bar and It was great to hear some of the Now Coffee story, starting with a drive-through takeaway container and building to a lovely cafe space with a great view of the Indian Ocean.
"We were so happy to hear the news! One of our baristas even teared up, he was so happy!"
And then I (Mel) preceded to tear up, because damn, that's why we do these Awards! To celebrate people who help us to celebrate coffee every day.
Pop in to this new spot full of heart at 36 Newport Avenue, Glenashley, Durban North to meet the crew and have a delicious coffee experience.