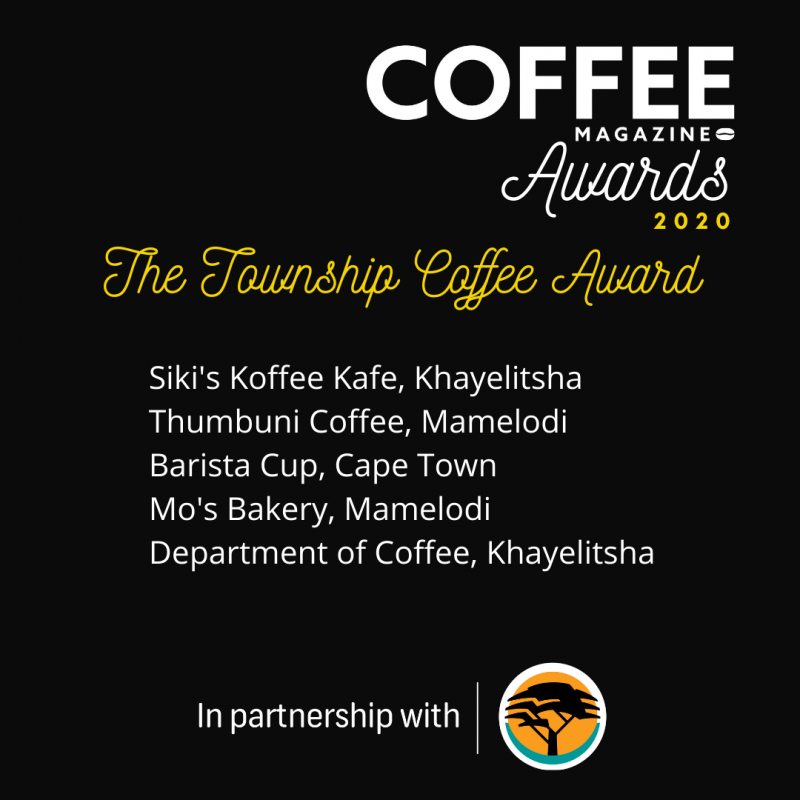 FNB is once again partnering with Coffee Magazine for this year's Coffee Magazine Awards, specifically in the Township Coffee category.
This is a new Award category to celebrate the growing coffee culture in township communities and the pioneering black business owners that are cultivating a love of coffee, creating jobs and inspiring people around them. The category was introduced after a discussion with one of the Nominees, Sibongile of Mo's Coffee and Bakery in Mamelodi.
"FNB is excited to once again be a part of the Coffee Magazine Awards through our sponsorship of the Township Coffee Award Category." says Regional Head of FNB in KZN, Grant Smith. "We are dedicated to help educate, grow and stimulate the SME market in South Africa. This sponsorship complements our broader strategy and ongoing initiatives aimed at providing practical solutions to help and expand this important market. It is through relevant engagements such as this that we can continue making an impact by supporting SME's."
FNB have pledged a full day's business coaching from the Regional Head of FNB for the winner of this award.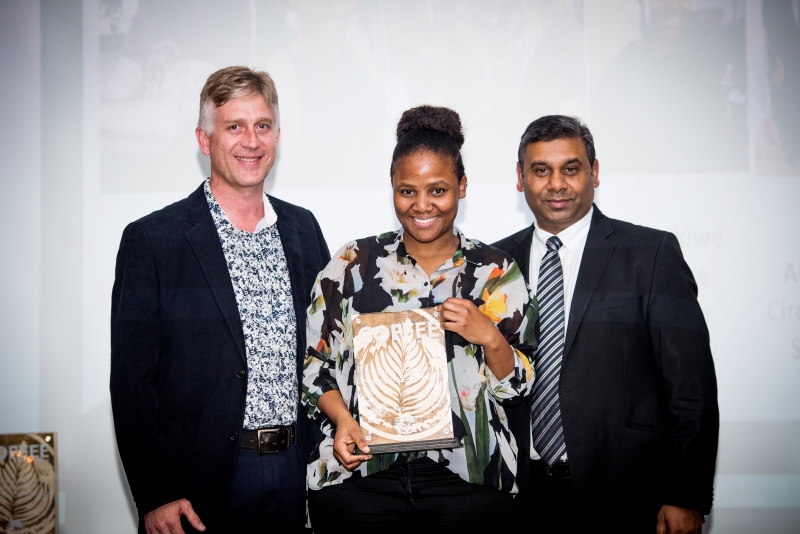 Warren Fenner (Rand Merchant Bank), Simnikiwe Mkhize (Rosetta Roastery) and Jay Pillay (FNB) at the CMA's 2019.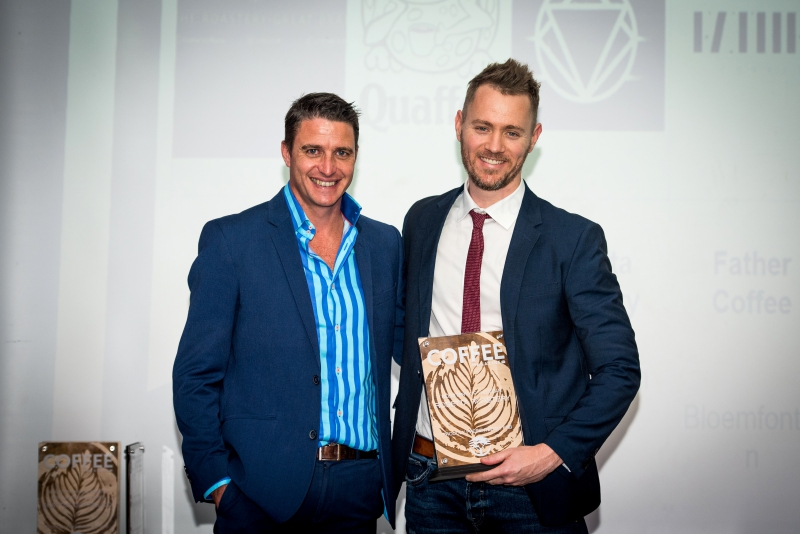 Grant Smith (FNB) presents Jono Le Feuvre (Rosetta Roastery) with the 2019 CMA for Roastery of the Year