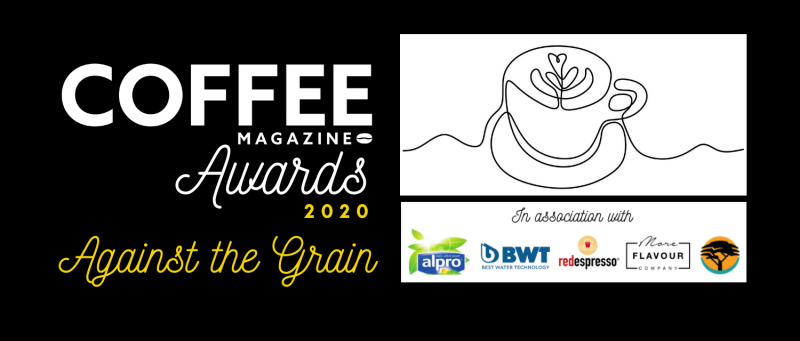 Against the Grain have been nominated for Best New Cafe and Best Cafe Design in this year's Coffee Magazine Awards. We caught up with Gesant Abed to get some insight into this gorgeous new coffee location in BoKaap, Cape Town. All photos from their delicious Instagram page, go give them a follow to keep up to date with this dynamic little business!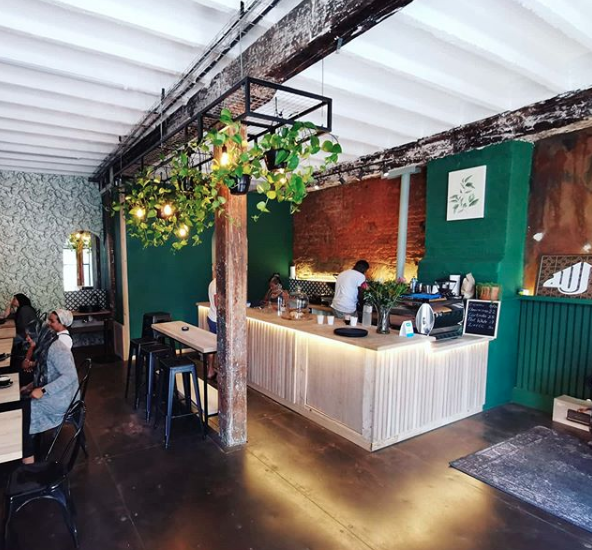 How did you feel hearing you were nominated for these Awards?
Absolutely humbled to be recognised and noticed by the coffee industry, it makes me so happy to have been nominated and for Against the Grain's to be in the company of so many great south African coffee houses. The nominations also provided some reassurance to our team, that we are doing something right and getting noticed, especially during these difficult economic times.
What was it like putting together your beautiful cafe?
Against the Grain Coffee House has always been a dream of mine, it's been a 10 year journey into the science of coffee, the discovery of cafes around the world and the people you meet along the way. All these factors have been a major influence in this shop, attention to small details and combining them as an extending of yourself, incorporating art, food, coffee, music and décor into one space was a journey.
I had Pinterest boards, and note books filled with ideas, and sketches of things I would like to add in the space. Eventually when we were ready to embark on this café project, I got the assistant and expertise from a local interior designer, Fazlin Hoosian from Collectic to put it together, and make sure it all flows.
My Father and I decided to build the majority of the décor and woodworks ourselves during the December builder's holidays to finish the café by the end of January to open in Feb, I had to use some good project management to make sure we were opened as soon as possible.
The café is still growing into its character but has made a statement to all our visitors, using the wood grains of the natural wood and the use of plants and lighting marries the fresh green and warm wood and light pallets together.
The greens are soothing and a call back to our Islamic heritage and the woods are a call back to my father's and youth working in his furniture restoration business. The energy of the space grows on our visitors.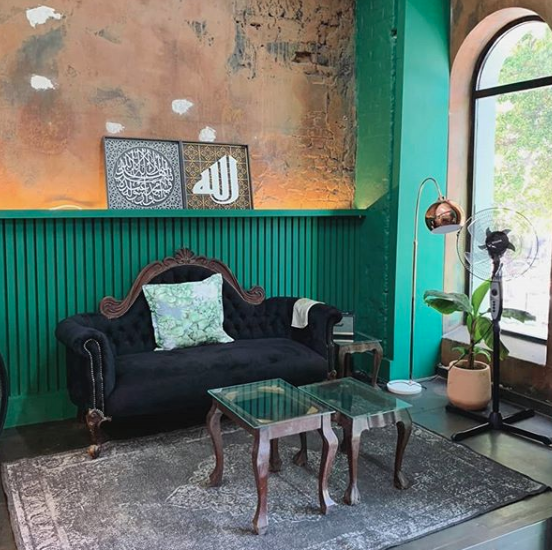 Who are the key players in your team? And can you tell us a little about each of them
It's myself, and Nabeelah Mohamad, My business partner, who has fully saw the potential of my coffee shop ideas and helped to make it something special, she has a background in IT and corporate retail, which has assisted greatly in the business plans and models for the coffee shop.
Manager, Shanaaz (Current Manager) people's person, loves interacting with the customers, she has a background in the tourism industry and Zac Sonday (Former Manager) who is also a Chef, Barista and Front of house manager, he helped get the shop going at the very beginning, planning and establishing systems in the kitchen, coffee bar and menu.
Barista, Keta Piluka Chic "Chic", winner of Folk Cafe Latte Art Throwdown 2019, always pouring a great cup of coffee and creating beautiful latte art. Chic is always keen to learn more and explore the world of coffee.
And finally, our Cook, Vuyo, our lady who has been dynamic and managed to adopt to the needs of the coffee shop and change the menu to suit our needs during lockdown. Now making amazing unique bagels which has become something we are known for.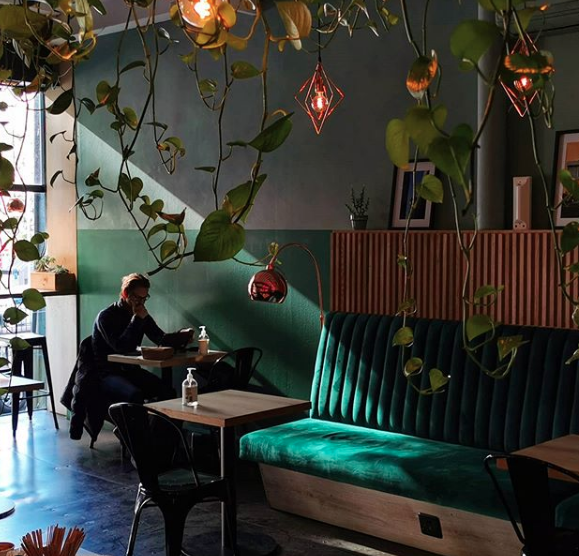 What is the ethos of your business?
Against the Grain's ethos is to create a comfortable space for all to be comfortable, enjoy great coffee and stay connected to the surrounding community. The space is there for people to create, for customers to spark new ideas and to grow the local talents. All this through coffee, food, workshops, art and the Beautiful BoKaap Community. The business does have a strong Islamic and cape Malay influence incorporating the surrounding community into a natural cultural node, where different people can appreciate and experience coffee and food.
Tell us what makes your cafe unique?
Against the Grain tries to incorporate a lot of the style and flavours of the surrounding Bokaap community, in a modern and classic way. We have so much ideas to integrate the community, to assist and showcase the local creatives and other small businesses. We have some unique menu items and as we build we would like to introduce more coffees from around the world.
What do you love most about being in the coffee industry?
The part I love the most about the coffee industry is the meeting of new people, a coffee shop is a catalyst to meet and inspire people in a direct and indirect manner. Meeting new, interesting and inspiring people, coffee has a way of bringing people together that is quite unique way. I just love how people discover what they like and experience new and exciting cultures and people.
How important are regulars to the fabric of day cafe life?
It's one of the most important aspects of café life, more than anything else, the regulars and the type of people you attract into your space brings the energy you can't pinpoint.
There is a certain amount of comfort you bring to you regulars, knowing the type of coffee they enjoy or the type of food which is priceless.
Name one menu item that we would never expect or have heard of before - a uniquely Against the Grain creation! (Food or beverage)?
One menu item which is unique to other cafes in South Africa if not the world is our Gesmoorde Eggs Bagel, Gesmoorde Eggs is a cape Malay and South African dish, we have made it easier to eat by adding a bagel, it's a filling meal for breakfast, and even a late lunch.
It goes without saying that the Koesister is a unique tradition sweet dessert and on our something lekker menu. The koesisters are made by local suppliers and is a Cape Malay food. A coffee with one or two of these koesisters is a must for both locals and tourists.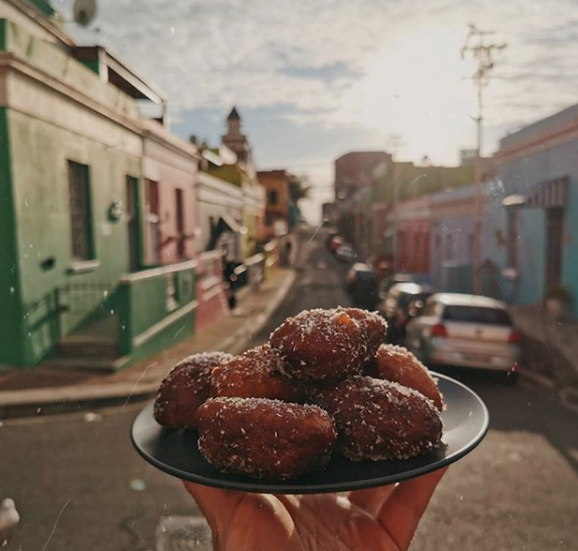 How can people get coffee from you during this time?
We have tried to facilitate all methods of serving our customers with great coffee and food, we are doing kerb side collections, customers can order via the WhatsApp number and we will prepare the meals and coffee, then you simply pick up and go.
We also offer delivery service within a 5km radius of the coffee shop, ordering is on the same WhatsApp number.
And finally we have limited sit in as an option with tables outside, We are catering for all our customer's needs, satisfaction and methods of ease while ensuring their safety. We are still amidst a corona pandemic and have been compliant with all the regulations and sanitation standards, and it goes without saying we are very humbled and grateful for all the support of our community.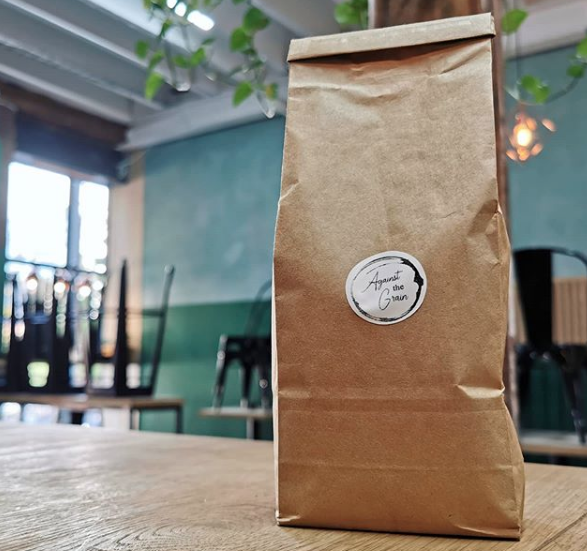 What have you learned about yourselves and others that you didn't know before this?
I have learnt two things, firstly during life, businesses and meeting new people it's about energy, the good strong positive energy you project into the world affects the ideas, perceptions and attitude of those around you. This type of thinking can only bring benefits to individual growth and to one's businesses.
The Second thing I learnt about myself, is to always take a step back from a situation and approach a problem logically and have faith that your decision is the best for you. Humbling yourself in a situation brings you better rewards and respect than demanding it.