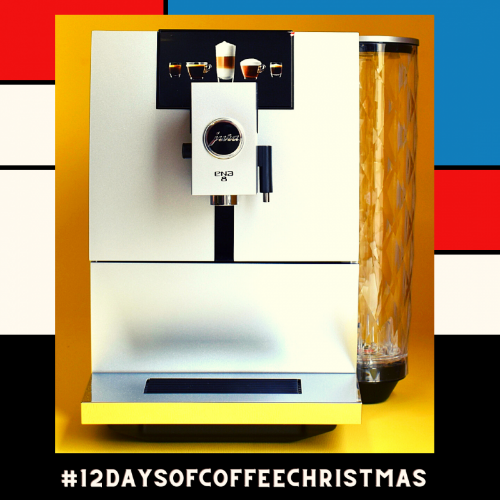 It's Day 12, the final day of #12daysofcoffeechristmas, the BIG ONE!
We are going to make one person extremely happy this Festive Season by giving away this magnificent Jura ENA 8 super automatic coffee machine valued at R22 000!

The superlative new one-cup machine: small, stunning, simple – a must for all coffee lovers and connoisseurs. The Jura ENA 8 that we're giving away looks very stylish in nordic white. This machine is small simple and stunning - a must for all coffee lovers and connoisseurs. The ENA 8 impresses with coffees that are freshly ground, not capsuled.
Small: At only 27.1 cm wide, 32,3 cm high and 44,5cm deep, this one cup machine will comfortably fit anywhere.
Simple: The front 2,8" TFT display and the clearly defined operating panel makes it incredibly easy to use.
Stunning: A particular highlight of the design in the round water tank. Its pattern combined with cylindrical shape is inspired by premium crystal carafes.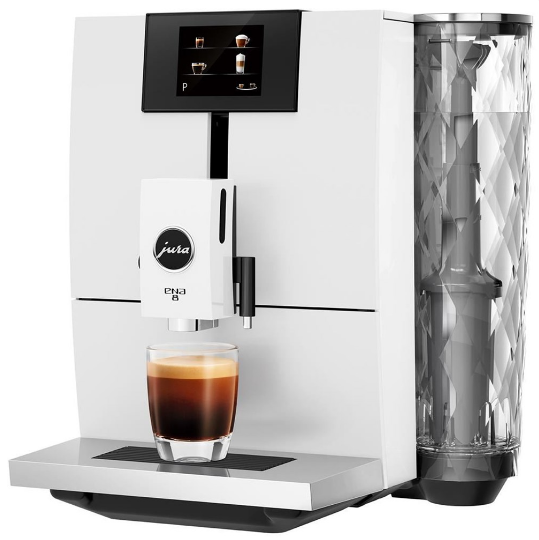 Coffee Magazine has a number of products that we create for coffee lovers to inform, educate and inspire. We love cultivating your growing interest in all things coffee and we love getting to spoil you! With the support of subscriptions and our amazing Brand Partners, we are able to give away cool stuff like we've done over the past fortnight, as well as host many amazing coffee related events and promotions through the year.
You can earn your entries into the draw to win the Jura ENA 8 above, all you need to do is follow the instructions below:
1. Follow us on Instagram or Facebook
2. Share this with two friends by tagging them
3. Sign up to our Email Newsletter: Top right corner of Home Page in the green square - ONE entry into the draw.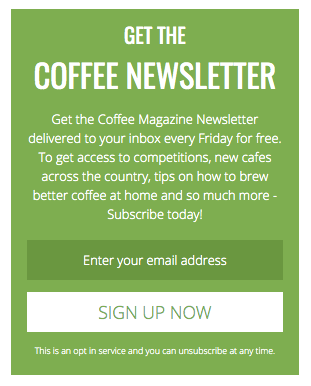 To earn additional entries you can do the following:
- A digital subscription to the magazine on Magzter (±R120 a year for 4 issues ) - FIVE entries.
- A regular Coffee magazine subscription - you get a magazine couriered to your door 4 times a year (R325 a year) - great Christmas gift!! - FIFTEEN entries.
A VIP Coffee Magazine subscription - 4 magazines plus mystery goodies couriered to you 4 times a year (R600 a year) - THIRTY entries.
A Discover Great Coffee Club Subscription - 6 different coffees, plus a magazine couriered to your door 4 times a year (R2400 annually or R640 once off) ONE HUNDRED AND TWENTY entries for an Annual subscription and THIRTY FIVE entries for a once off coffee club delivery.
For each of the above, you get an entry into the draw. Because of the nature of this prize we have extended the entry window from the usual 24 hours until 10am on 5 January 2021. The winner will be announced shortly thereafter.
Good luck!!