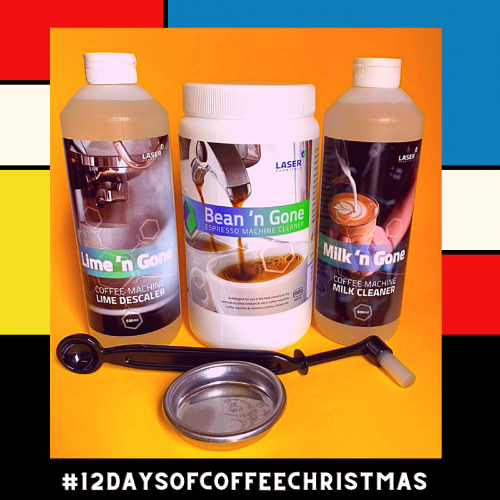 Keep it clean! One of the most important parts about the coffee life is keeping your equipment clean. You wouldn't fry an egg in a dirty pan or eat out of a bowl with leftover food in it, would you? No of course you wouldn't!
So make sure that you keep it clean with the right cleaning materials and the right tools. Laser Chemicals have brought out a range of 3 products for coffee lovers like you, called Bean n Gone to ensure that you not only get the perfect flavour in the cup, but that your equipment will last years and years!
First up is Bean n Gone Espresso Machine Cleaner.
Then we have Bean n Gone Milk Cleaner
Finally Bean n Gone Lime descaler.
So, if that precious cup you kickstart your day with is beginning to taste more like yesterday, then you're definitely in need of a dose of Bean 'n Gone Espresso Machine Cleaner from Laser Chemicals. Our SABS approved, premium quality, fast-acting detergent will give your beloved coffee maker an instant makeover, bringing back its mojo and rejuvenate your java. A single teaspoon when needed will ensure your precious cup is served up perfectly every time. It's goodbye to that 'ho hum' coffee taste and hello to 'mmmmmmh'. And while you're at it - try it on cups, saucers and even teapots. Available in powder form in a convenient 900g pack. Bean 'n Gone is made with biodegradable & organic raw materials.
LASER CHEMICALS MILK CLEANER LIQUID/ANTIBAC 5000
The cleaning of milk circuits and systems is an essential part of any maintenance routine. Milk frothing circuits and steam wands build up milk blockages that can lead to machine failures.
Laser's Milk Cleaner Liquid is a concentrated, NSF approved cleaner and sanitiser for use in milk frothing systems and circuits. It efficiently cleans and sanitises your milk system to remove milk scale build-up. It will prevent any blockages, hygienically cleaning milk circuits and will extend the lifespan of your machine. With regular maintenance it will ensure that your coffees are made to perfection. Milk Cleaner liquid is available in 500ml, 5L and 25L containers. Recommended dosage: Once a week to remove milk residue.

LASER CHEMICALS LIME DESCALER LIQUID/POWDER
Coffee machines suffer build-up of lime and calcium (especially due to hardened water in certain regions). This can decrease the temperature in your coffee machine and can cause blockage and damage to your machine.
Laser's LIME DESCALER (Liquid or Powder) is designed for the removal of lime scale, calcium build-up and mineral deposits on thermoblocks and heating elements in coffee machines, kettles and urns. It will effectively remove these deposits, clean your machine's internal components and will improve your machine's performance and enhance its lifespan. It cleans and descales effectively, without staining or tainting.
It is a concentrated, fast acting formulated detergent, manufactured using organic and biodegradable ingredients and is phosphate-free. It can also be used effectively in: Kettles and urns, Capsule coffee machines, Dishwashing machines & Washing machines.
We have an awesome hamper to give away which includes all of the above Bean 'n Gone products, plus a blind basket and a cleaning tool for your espresso machine groupheads.
We have also chucked in 6 coffees from our current Discover Great Coffee Club valued at R650.
You can order any of these products from the fine coffee establishments listed on their website and seen below.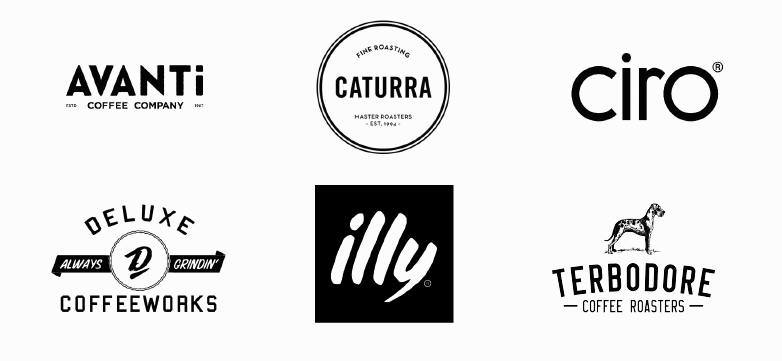 How to enter:
- Fill in the entry form below
- Head over to Facebook to enter a second time, by following instructions on the post
(If you have any questions about winners/timelines etc, please read here)