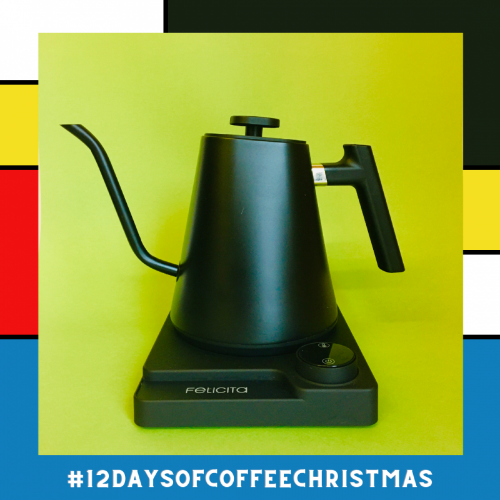 There is something incredibly satisfying about making a pour-over or a chemex coffee. There is a zen-like feel to the ritual that we love - the crisp feel of the filter paper, the aroma of the fresh grounds and then, finally, the soothing sensation of the actual pour.
However, said ritual needs a few key things to make it the satisfying experience that it is touted to be. The most important is an accurate kettle. Accurate in the precise temperature of the water, and accurate in the sense of having an elegant, extended spout, to get the perfectly heated water to the exact spot that you need it.
Remember, there are two parts to every pour: The Bloom and the Second Pour.
The Bloom needs accuracy to ensure that all of the grounds are saturated, but not floating in water…just enough to soak them through, let the grounds expand and start to release all of those amazing flavours.
Then, after a brief pause of around half a minute, the second pour that is an extended pour to reach your exact water to coffee ratio. This is usually around 15:1, but can vary according to your recipe. The important part is that you want to be able to start and stop precisely when you need to, and to hit the exact part of the coffee brew that you need to in order to get the water to all parts of the grounds.
Then, young Padawan, your coffee will be ready to sip and ponder.
This incredible kettle from Felicita fulfills all of these needs and looks so damn awesome in matte black.
You can stand a chance to win one below, or you can just buy one from Cape Coffee Beans here. The official distributor of this kettle and the amazing Felicita Scales is Equipment Cafe.
How to enter:
- Fill in the entry form below
- Head over to Facebook to enter a second time, by following instructions on the post
(If you have any questions about winners/timelines etc, please read here)