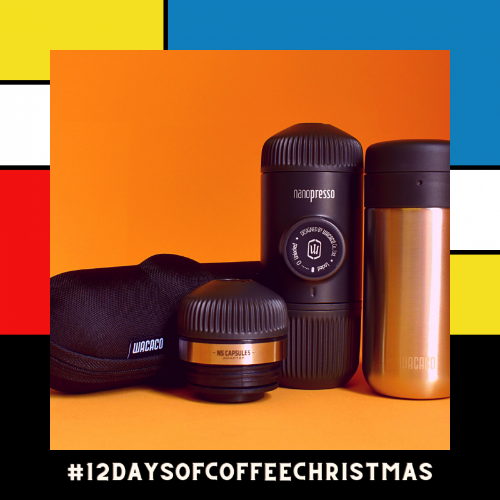 Day Two with MoreFlavour: A portable espresso kit for all your travel needs! Nanopresso hard case (R380), NS capsule adaptor (R512), Nanopresso (R1489), Nanovessel hot water flask (R535)
We're really excited about this next one! It's not just the Wacaco Nanopresso, but all the traveling attachments to go with it. We'll get into those in a moment and why we love them, but first here's the premise of wanting to own a Nanopresso…
Have you ever been on the road and wanted a good coffee, and by that I don't mean a plunger or a manual brew, I mean a espresso. Milk, no milk, whatever, but you're craving an espresso based coffee and either you're far from civilisation or you're in an unfamiliar town and don't know where to get an espresso of decent quality. It may even be that you just want an espresso from your own stash of beans because… well, you know you like the flavour! Then my friends, you NEED a portable espresso maker, like the Nanopresso or it's older brother the Minipresso.
We used the Nanopresso device while on tour to the WBC in Boston last year - every single day it brewed us an unbelievable coffee (good when you earn ZAR and are in Detroit, Boston or NYC!) to get each day off to a flyer.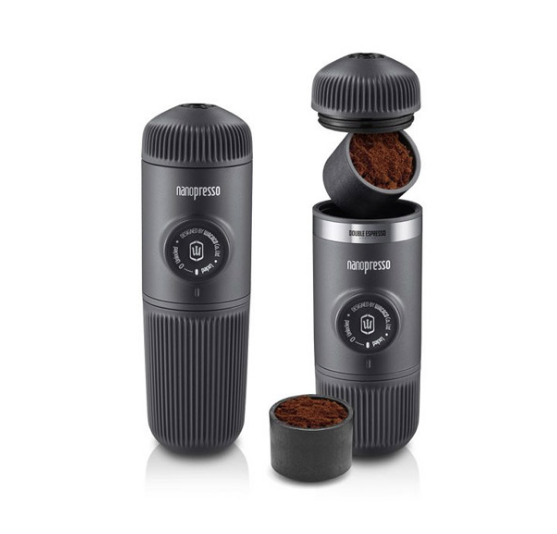 What we didn't have was the accessories - Oh I wish we had a decent travelling case, a capsule adaptor and a hot water flask to go with it. The good news is one of you lucky coffee lovers is going to win this whole set. Go!
MoreFlavour also bring in a whole host of other incredible coffee goodies that you should go check out!
How to enter:
- Fill in the entry form below
- Head over to Facebook to enter a second time, by liking MoreFlavour and the post
- Head over to Instagram to enter a third time, by following MoreFlavour and the post
(If you have any questions about winners/timelines etc, please read here)
---
This competition is now closed!
---