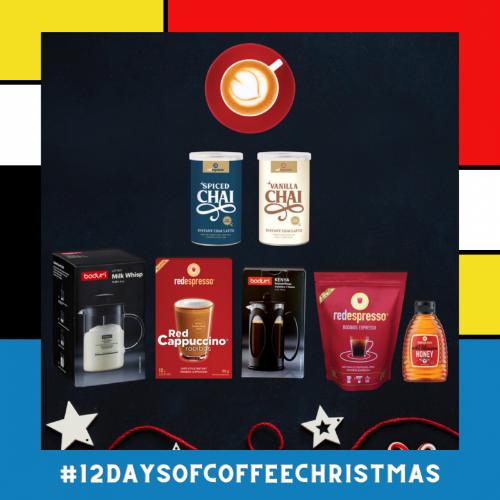 Kicking off our annual #12daysofcoffeechristmas extravaganza is none other than Red Espresso, with this incredible hamper valued at R1500 !
Red Espresso have been a long time supporter of Coffee Magazine and were a co-sponsor of this years Coffee Magazine Awards. They are an award winning-South African business that have been supplying healthy lifestyle products to our favourite cafes since 2005! They are passionate about the cafe lifestyle, they support our local tea-farmers with incredible zeal and they are an amazing brand to work with.
And so without further ado….up for grabs on DAY 1 is an incredible hamper consisting of…
Instant Spiced chai tin 300g
Instant Vanilla Chai tin 300g
Instant red cappuccino box of 10 sachets
250g ground rooibos
Wild Blossom Honey squeeze bottle
Bodum Milk frother
Bodum Kenya 3 cup French press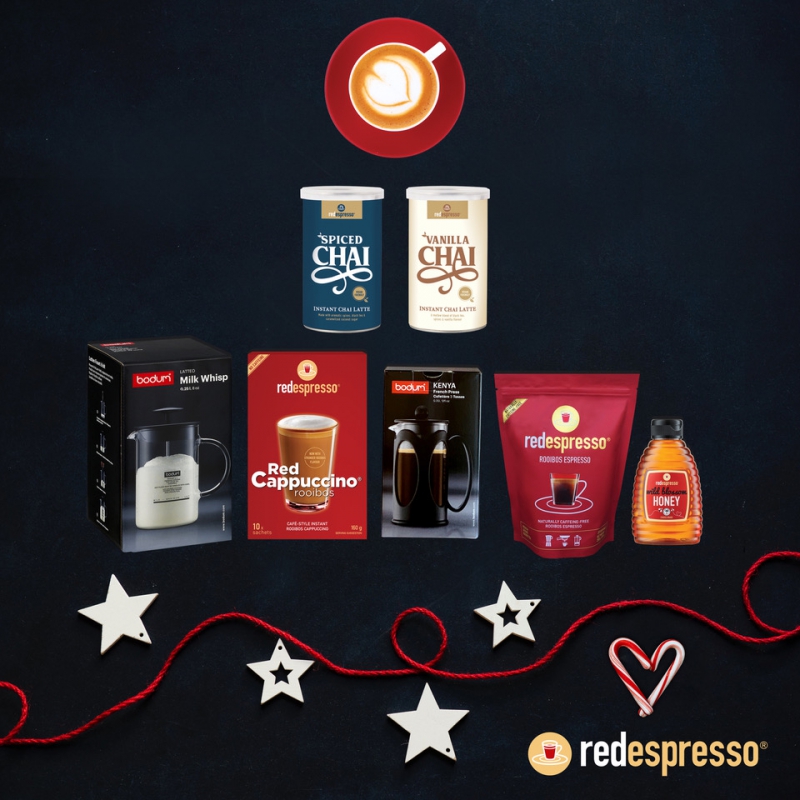 The number of amazingly delicious and creative beverages you can make from these products is huge! Just check out this Spiced Chai Eggnog recipe for example!
Browse their online store and buy some gifts for your family and friends for Christmas!
So how do I win this thing? Easy Peasy. There are 3 ways to put your name into the draw (and remember each person only gets one entry per platform):
- Fill in the entry form below
- Visit the Facebook post and follow instructions
- Visit the Instagram post and follow instructions
---
This competition is now closed!
---