The slimline design of this Delonghi Dedica manual espresso machine makes it perfect for any kitchen counter. At only R3299 it is a great starter machine to explore the world of espresso!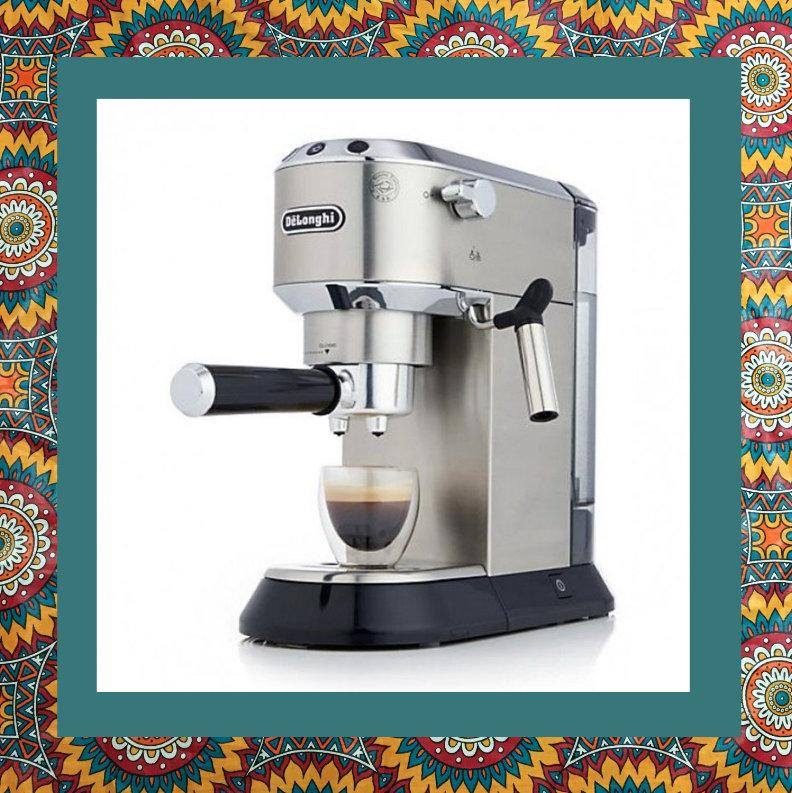 A slimmer version of the traditional bar pump machine, the Dedica aims to incorporate all that's attractive about this type of coffee maker, but with a few extra features and in a smaller, more worktop-friendly package. It's almost half the width of most pump-driven machines. You'll be surprised how well this small machine performs. If you want a quality shot of espresso, but you don't want—or don't have the space for—those huge espresso machines, this is an excellent compromise.
Want to buy these items?
Starting your journey with a manual espresso machine? The Delonghi is a great, affordable choice to begin the adventure! Find it here.
#12days competition T&C's apply:
The competition runs from 12pm today until 12pm tomorrow. Only entries during the 24 hour period will be considered. Only entries from South Africa will be considered. The prizes may have been used as demo models for our Ultimate Coffee Gift Guide, otherwise they are brand new. Please keep your eye on the website for more prizes and to see the winners announcements. Please note, only one entry per person will be counted. We will contact you directly if you win. Please note, the prizes may not be sent out before The Coffee Magazine closes on 20 December. You will definitely receive your prize in the New Year if that is the case. Only one winner will be chosen per day across entries from all 3 platforms. The winner will be chosen at random.