If you're a barista or an aspiring Home Barista, then this awesome all-in-one kit from Ciro Coffee Academy has got you covered. It has all the gadgets you could ever want to make amazing coffee and keep your espresso machine in mint condition. Worth R2750, this is a fantastic prize!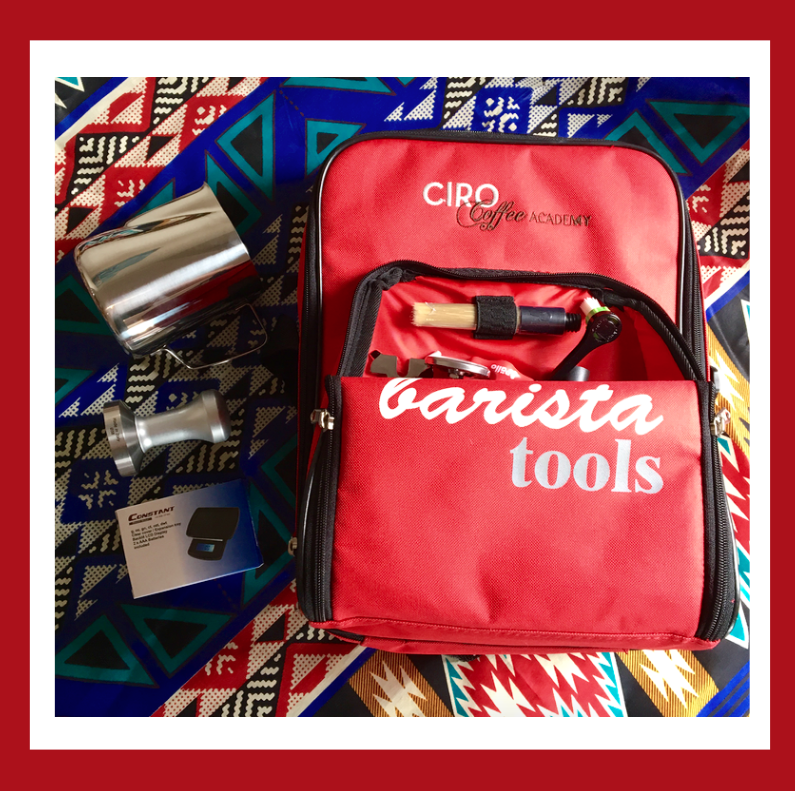 What's in the kit?
Ensure efficiency and consistency with the right barista tools when preparing your coffee. The Ciro Coffee Academy professional barista kit provides all the essentials that you need to prepare coffee of the highest standard. The Ciro Coffee Academy barista kit includes the below, all conveniently packed in an over the shoulder bag:

1 x Stainless Steel Espresso Tamper
2 x Stainless Steel 600ml Frothing Jugs
1 x Double Sided Grinder Minder Brush
2 x Small Espresso 40ml Shot Glasses (Measured)
1 x Portable Digital Home Barista Scale
1 x Scoops Espresso Cleaning Brush
1 x Stainless Steel Milk Thermometer
1 x Black Rubber Espresso Tamping Mat
1 x Small Portable Steamy Wanda
1 x Espresso Backflush Rubber Filter
1x Black Espresso Caffeine Wrench
1 x Shot Timer
Want to buy these items?
You can get it direct from Ciro Coffee Boutique.
#12days competition T&C's apply:
The competition runs from 12pm today until 12pm tomorrow. Only entries during the 24 hour period will be considered. Only entries from South Africa will be considered. The prizes may have been used as demo models for our Ultimate Coffee Gift Guide, otherwise they are brand new. Please keep your eye on the website for more prizes and to see the winners announcements. Please note, only one entry per person will be counted. We will contact you directly if you win. Please note, the prizes may not be sent out before The Coffee Magazine closes on 20 December. You will definitely receive your prize in the New Year if that is the case. Only one winner will be chosen per day across entries from all 3 platforms. The winner will be chosen at random.