This incredible hamper from KRDM Innovative Homeware is all you need to start making better coffee at home, a beautiful hand grinder from Zassenhaus, two ways to brew from Barista&Co and a gorgeous Huskee Cup to sip your freshly brewed coffee from.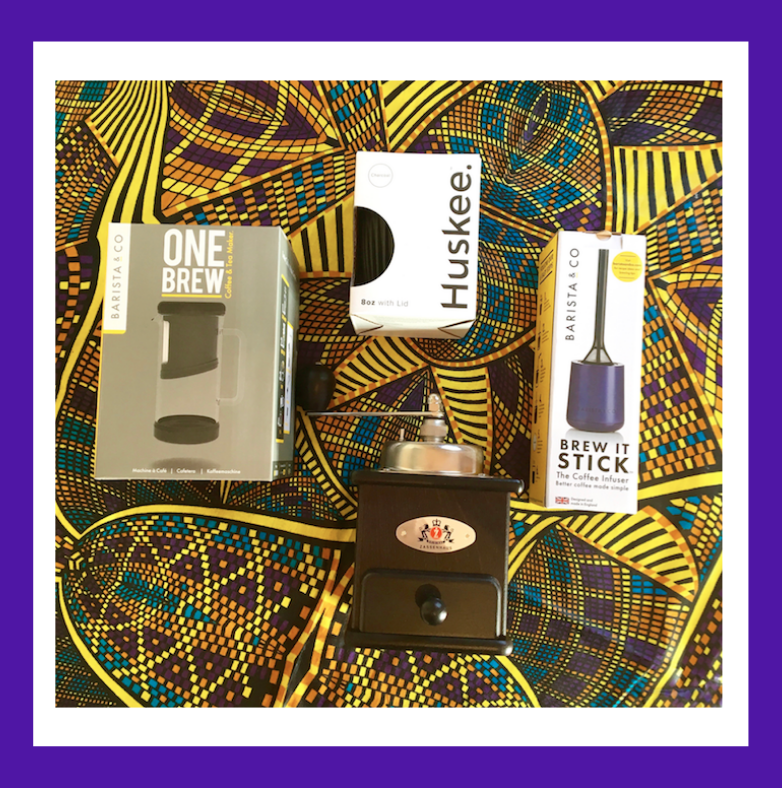 What's in the Day Ten prize?
Zassenhaus Grinder
The original Zassenhaus conical burr grinder, machined from high grade tool steel and hardened, guarantees to produce a proper grind, suitable for any coffee brewing system, and to maintain their optimum cutting edges. The step-less adjustment guarantees a consistent uniform grind from coarse to powder-fine, with the least possible heat build-up, to protect the most delicate flavors of gourmet coffee. Zassenhaus Coffee Mills are manufactured to the highest standards and are backed with a 25-year guarantee on the grinding mechanism.
Huskee Cup
A designer reusable coffee cup made for cafes, home users & on-the-go coffee drinkers. HuskeeCup features coffee husk as a raw material!
ONE BREW 4 IN 1 COFFEE & TEA INFUSER
Not only is the One Brew great for fresh coffee, this simple yet innovative product can be used for tea, cold brew and even iced tea which means it is the perfect partner all year around. When the brew is done it can be cleaned within a few seconds so you're ready to go again.
Brew It Stick
The Brew It Stick has been specifically designed for those who want the convenience of instant coffee but the taste of real coffee.
This single serve coffee maker is the first of its kind and offers excellent value as an entry level to brewing fresh coffee with absolute ease.
It can be left to brew for only four minutes and if you want a stronger coffee all you need to do is stir and twist.
Want to buy these items?
Contact KRDM Innovative Homeware to find out where you can buy these awesome products. Browse their large range of homeware while you're visiting their website!
#12days competition T&C's apply:
The competition runs from 12pm today until 12pm tomorrow. Only entries during the 24 hour period will be considered. Only entries from South Africa will be considered. The prizes may have been used as demo models for our Ultimate Coffee Gift Guide, otherwise they are brand new. Please keep your eye on the website for more prizes and to see the winners announcements. Please note, only one entry per person will be counted. We will contact you directly if you win. Please note, the prizes may not be sent out before The Coffee Magazine closes on 20 December. You will definitely receive your prize in the New Year if that is the case. Only one winner will be chosen per day across entries from all 3 platforms. The winner will be chosen at random.