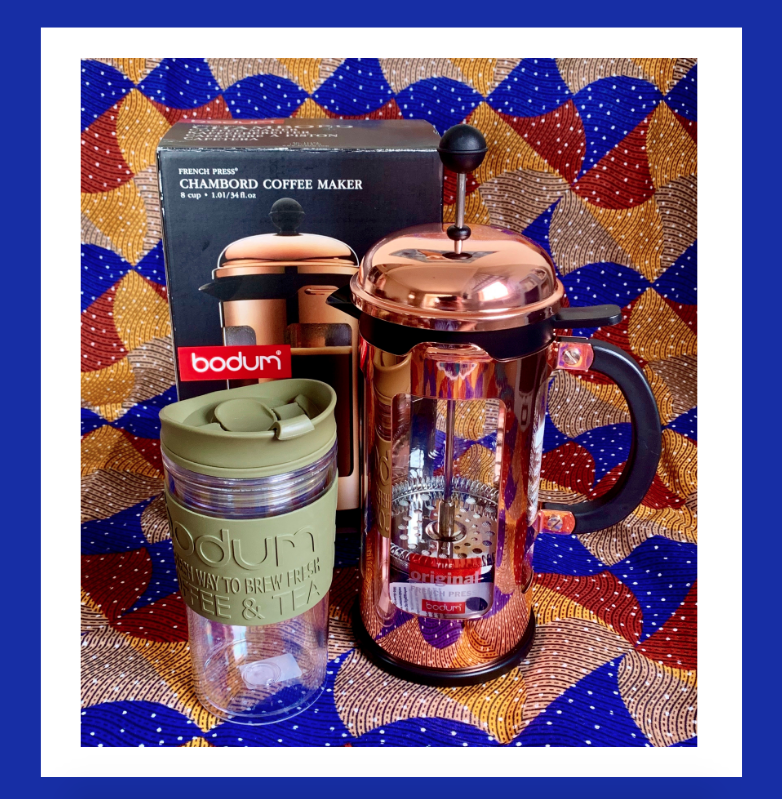 CHAMBORD® is a true original – the classic French press coffee maker designed in the fifties. Bodum still produce it with the same painstaking craftsmanship used way back in the day of the original. They state that the only difference in the production process since the fifties is their change to a more environmentally correct manufacturing process, which is especially important during the chrome plating. On this little beauty, the frame and lid are made of stainless steel that then undergoes several chrome plating processes to obtain a durable shiny surface that will last for many years of intense use. The black CHAMBORD® Polypropylene handle comes in a matte finish that not only gives a comfortable grip while serving but adds to the classic quality of the design. The French Press system has always been the simplest and ultimate way of brewing an excellent cup of coffee. Using fresh coarseground beans with water between 92 and 96 degrees celsius brings out the very best in all types of coffee. This classic design makes 3 to 12 cups of coffee in just 4 minutes.
Want to buy these items?
You can find the amazing Bodum products at most reputable Coffee Shops and Roasteries (check out this list that stock Coffee Magazine for example!) or you can buy online from a number of online coffee e-stores like Cape Coffee Beans, Yuppiechef, or takealot.
#12days competition T&C's apply:
The competition runs from 12pm today until 12pm tomorrow. Only entries during the 24 hour period will be considered. Only entries from South Africa will be considered. The prizes may have been used as demo models for our Ultimate Coffee Gift Guide, otherwise they are brand new. Please keep your eye on the website for more prizes and to see the winners announcements. Please note, only one entry per person will be counted. We will contact you directly if you win. Please note, the prizes may not be sent out before The Coffee Magazine closes on 20 December. You will definitely receive your prize in the New Year if that is the case. Only one winner will be chosen per day across entries from all 3 platforms. The winner will be chosen at random.