The incredibly versatile AeroPress™ is one of the most fun ways to make coffee and the Prismo gives it Superpowers! Paired with some Tribe Coffee that was used at the recent SA AeroPress™ Champs makes Day Six pretty amazing!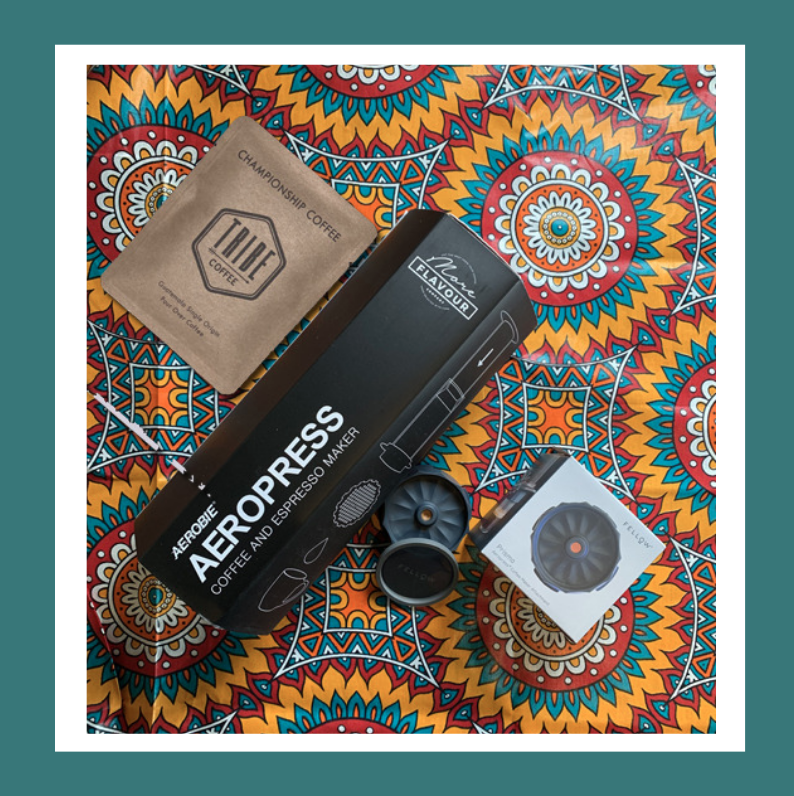 The World AeroPress Championships show off just how versatile this coffee maker is. The competition was held in London recently and a new Champion was crowned, Wendelien Van Bunnik from The Netherlands. You can find her recipe here. Unlike alternative manual brew methods that demand very specific coarseness of grind to work, the AeroPress™ is less sensitive to grind size making it workable with any size coffee grind. The AeroPress™ coffee plunger shines up any roast style, from acidic coffees to darker bitter coffees. The Prismo is a cool attachment for this gadget. A pressure actuated valve allows for a buildup of pressure to create espresso-style coffee, which also features a no drip seal. The etched filter eliminates the need for paper filters. The valve's small aperture also fits directly over an espresso shot glass.
Want to buy these items?
Visit the MoreFlavour website to order these products directly!
#12days competition T&C's apply:
The competition runs from 12pm today until 12pm tomorrow. Only entries during the 24 hour period will be considered. Only entries from South Africa will be considered. The prizes may have been used as demo models for our Ultimate Coffee Gift Guide, otherwise they are brand new. Please keep your eye on the website for more prizes and to see the winners announcements. Please note, only one entry per person will be counted. We will contact you directly if you win. Please note, the prizes may not be sent out before The Coffee Magazine closes on 20 December. You will definitely receive your prize in the New Year if that is the case. Only one winner will be chosen per day across entries from all 3 platforms. The winner will be chosen at random.