Day Five: Set of Acme Cups + Truth Coffee
Friday, 13 December, 2019
These internationally renowned Acme&Co cups are paired with coffee from the internationally respected Truth Coffee in today's giveaway worth R1600.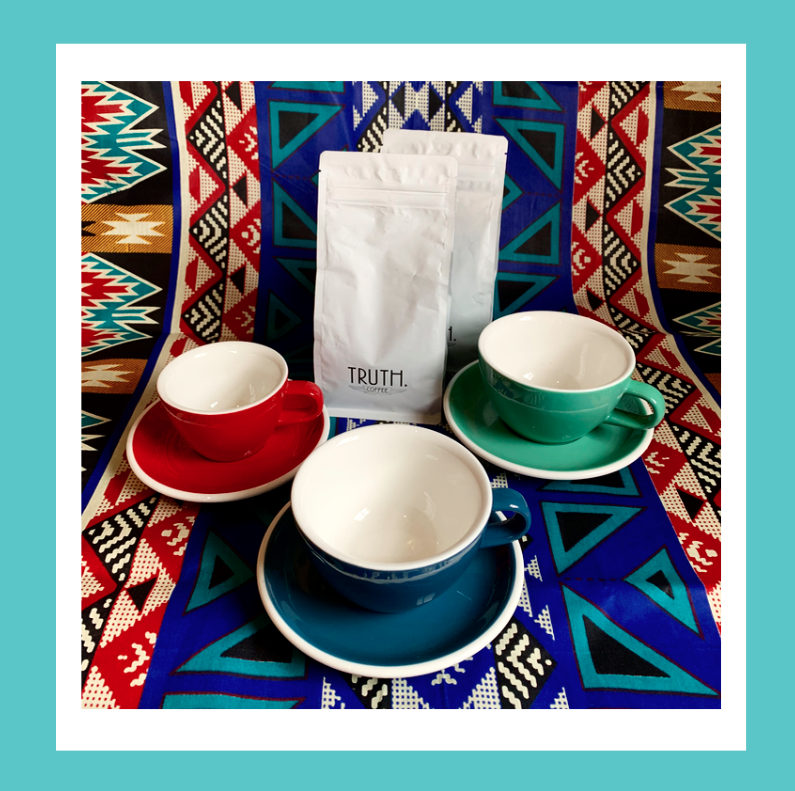 Truth Coffee, consistently ranked as one of the top places to visit in Cape Town, brings in and distributes the high quality Acme&Co cups in South Africa. The Truth team is constantly innovating and looking to lead coffee culture. Always one to watch!
A Little bit about these Beautiful Cups:
Acme & Co was founded in 2011 by Jeff and partner Bridget Dunn from Jeff's longstanding ambition to create the cups he had always wanted. In 2013 they created the Acme HQ, Prefab, a 180 seater flagship. Prefab is Acme Cups testing ground for all new products but it's also where Jeff roasts coffee and Bridget hosts their customers every day. Jeff and Bridget have attracted a strong team to Acme & Co who are equally steeped in coffee and cafe culture. They both have had long careers in hospitality and coffee in New Zealand most notably as former owners of Caffe L'affare - the coffee roasting company and cafe that Jeff founded in 1990.
Enter the competition by filling in the entry form below. You can also enter on our Facebook and Instagram platforms.
Want to buy these items?
Visit Truth Coffee to order these amazing Acme Cups and some of their delicious coffee!
#12days competition T&C's apply:
The competition runs from 12pm today until 12pm tomorrow. Only entries during the 24 hour period will be considered. Only entries from South Africa will be considered. The prizes may have been used as demo models for our Ultimate Coffee Gift Guide, otherwise they are brand new. Please keep your eye on the website for more prizes and to see the winners announcements. Please note, only one entry per person will be counted. We will contact you directly if you win. Please note, the prizes may not be sent out before The Coffee Magazine closes on 20 December. You will definitely receive your prize in the New Year if that is the case. Only one winner will be chosen per day across entries from all 3 platforms. The winner will be chosen at random.
#12daysofcoffeechristmas Day Five: Set of Acme Cups + Truth Coffee
Got something to say? Then leave a comment!