Sponsored by Equipment Cafe. Value is R1300. Equipment Cafe is an incredible business that supplies coffee goods to other businesses.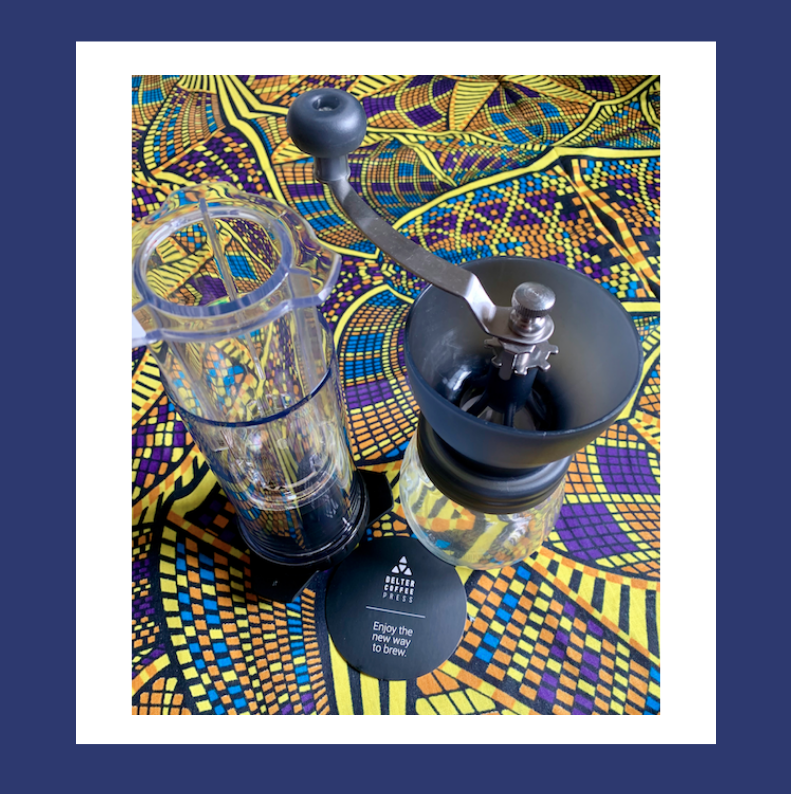 The Delter Press is the newest brewing device on the block! You can read all about in the Summer Edition of The Coffee Magazine! We'll send the winner a magazine too so they can get an amazing recipe for this cool new brewer.
Suffice to say, if you're into trying new ways of brewing your favourite coffee, you should put your hand up for this one! There's nothing better than fresh ground coffee and there's nothing quite as satisfying as grinding it by hand, the effort is definitely worth the reward!

All you need to do to enter is fill in the form below and share this post with someone who also also loves to play with coffee in the comments! NB! This is a two step process. Fill in the form and tag someone in the comments.
Want to buy these items?
You can buy the Delter Press here.
You can buy the Hario Mill Grinder here.
#12days competition T&C's apply:
The competition runs from 12pm today until 12pm tomorrow. Only entries during the 24 hour period will be considered. Only entries from South Africa will be considered. The prizes may have been used as demo models for our Ultimate Coffee Gift Guide, otherwise they are brand new. Please keep your eye on the website for more prizes and to see the winners announcements. We will contact you directly if you win. Please note, the prizes may not be sent out before The Coffee Magazine closes on 20 December. You will definitely receive your prize in the New Year if that is the case. Only one winner will be chosen per day across entries from all 3 platforms. The winner will be chosen at random.