Go Cafe is in The Mr Price Home in Hillcrest. Yes, we know it's a little strange.
Now this may not sound very inviting as a place to have coffee unless you also have curtains you need to buy or are in the market for a new lounge suite, but inside this particular Mr Price lies a special treat.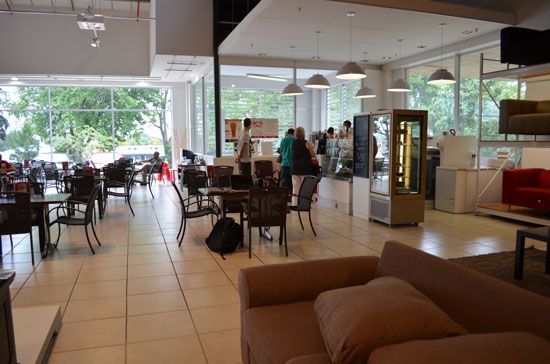 The team at Go are ready for action, bright red t-shirts and smiles front and centre. Above all they are passionate about coffee and serving their patrons coffee needs to their exact specifications. They also have an Award winning barista in the house! The Cafe Society Barista of the Year Award is given to the Barista who knows their customers and their coffee the best and this was certainly the case.
They give their customers a choice of two different blends, Colombo's Aggressive Chocolate and their own House blend packaged by The Coffee Merchant, Nonmara. Obviously we had to try both.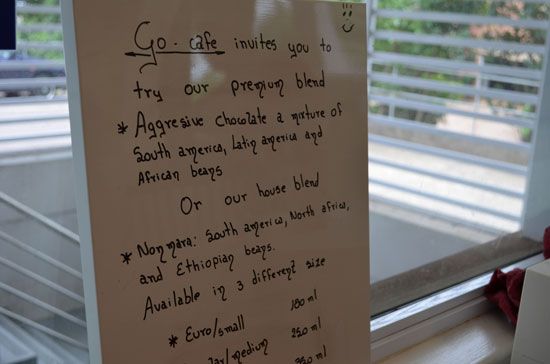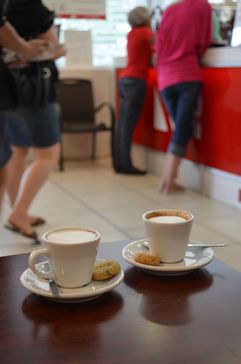 I couldn't wait for Iain to take the photo before I had my first sip, mmm.



I really enjoyed the House Blend and Iain preferred the Agressive Chocolate. The most important thing here is that the way the shots were pulled by Award winning barista, Lady meant that we could distinctly taste the difference between the two.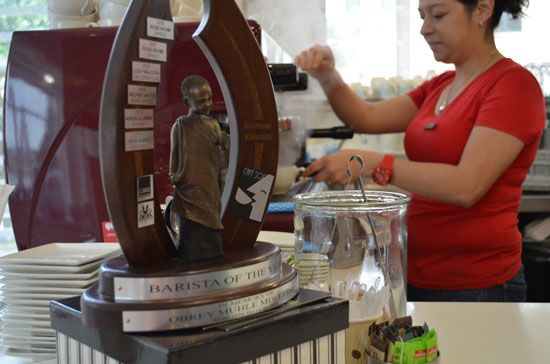 Go see for yourself!
---