All words by Joanne Sarah Berry
Finding a good cup of coffee, at least in London, is no longer a question left wanting. This progression however has been no mean feat. Long before the espresso wielding, brew bar heroes of today's cafes existed, we lived in a world consumed by antiquated methods and a poor understanding of what coffee should be. There is no question that London's high streets are strewn with every brand of coffee-like-substance awaiting consumption, very little of which will leave you feeling any kind of inspiration.
The spaces carved out in the market by small coffee businesses have slowly grown in number, with one common attribute, being driven by excellence. There is a sense of accountability within this industry which leaves people little choice but to pursue what they do to the same standard, at the very least, to the standard of those around them. This has spurred on the minority, speciality part of the coffee market, spurred them on to such an extent that there is a feeling that they are now in the driving seat of this scene. The London Coffee Festival of last year saw some of the giants in coffee shop chains desperately attempting to redress themselves in finer attire and to look disarmingly familiar beside the smaller independents whose passion shone through.
These smaller independents, now in abundance and strewn across London, usually tucked only just out of sight and for the most part requiring some prior knowledge to find, offer varied experiences of how a cup of coffee and the ritual within can be enjoyed. I can find an appreciation for each one, as the variety of spaces and how they are filled allows a plethora of coffee experiences.
Some of my most frequented are those that allow for my favourite meal of the day: Brunch! And unlike the reverse, although coffee is the reason for their existence, these cafes put as much thought into their food offerings as they do their coffee, making everything mighty fine!
I can highly recommend
Caravan
with its recently opened Kings Cross branch,
Ozone
with its big wide open spaces and kitchen viewing bar spot and
Workshop Coffee Company
with its sharp interiors and eye for detail.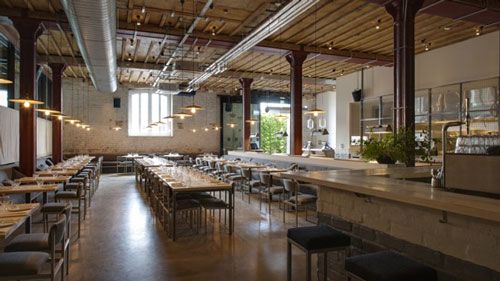 Caravan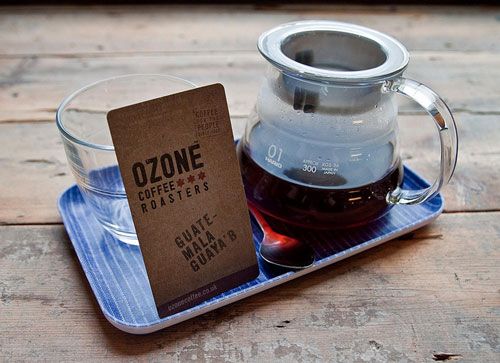 Do I really need to tell you where this is?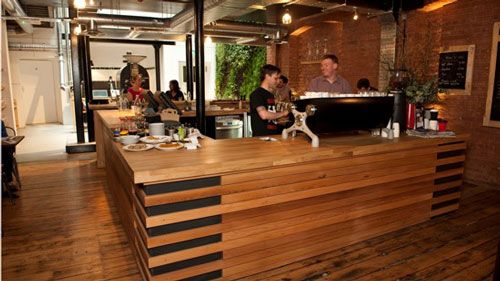 Workshop Coffee Roastery
If I've taken to some evening loitering, which usually implies I need a place to hide or sit contemplating, then the cafes I find myself drawn to are
Full Stop
on the bustling Brick Lane, with its mix match of second hand furniture and low mood lighting, the low set ceiling inspires curling up on an armchair and reading in the rain. Otherwise the likes of
Notes, Music & Coffee
will give you a welcome escape from the crowded Covent Garden and soothes the bustle with a jazz filled background.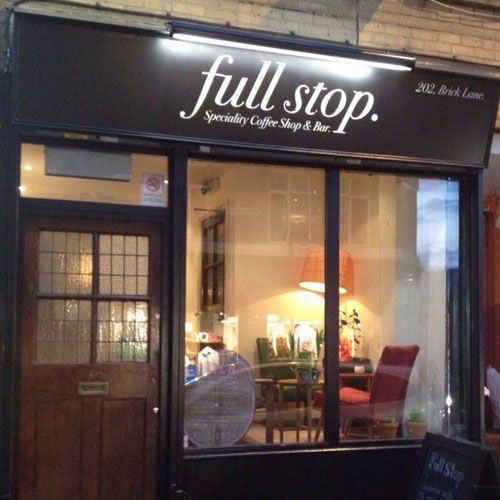 Read the sign please.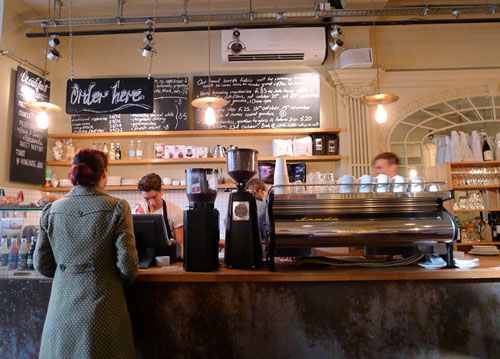 Notes, Music and Coffee
There is one place in London that cannot go amiss, for its sheer credibility within coffee.
Prufrock
's creative and no nonsense approach to providing this city with great coffee and a greater education is invigorating. It impresses with its dissected espresso machine window displays and more simply its coffee!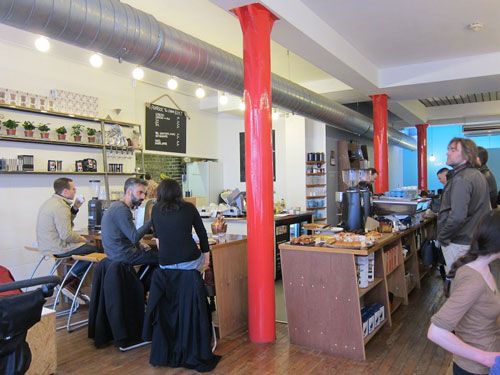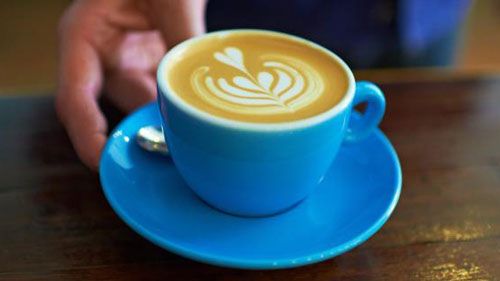 Prufrock Perfection
---
We want to do this tour! Thank you to Joanne for her contribution to TheCoffeeMag conversation, hopefully she will become a regular. Speaking of regulars, tomorrow it's Craig Charity with a Labour of Love.