The Guide sits on counters, tucked in handbags, stuffed in the side doors of cars, ready to whip out for a recommendation on where to find a top quality cup of coffee.
The 2012 edition is here, is your local on the list?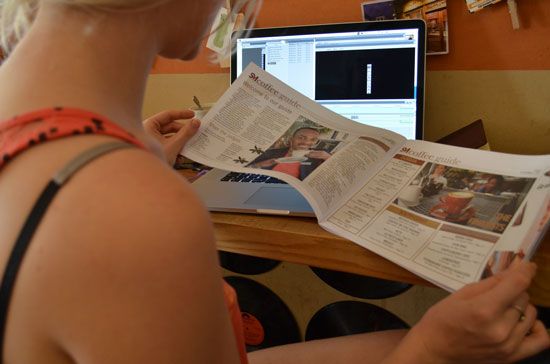 The SM Cafe Society Coffee Guide has become an institution in KZN. Started 13 years ago by Ingrid Shevlin and her team of coffee enthusiasts, the competition has definitely raised the bar for cafes in the region, ensuring that the consumer gets a consistently better cup.
The definition of good coffee has changed in the 13 years since the competition's inception, and so has the consumer's expectations. The Guide has always focused on the classic Cappuccino offering of each cafe, but this year, while the cappuccino is still the most popular order for the judges, they are focusing on the holistic coffee experience.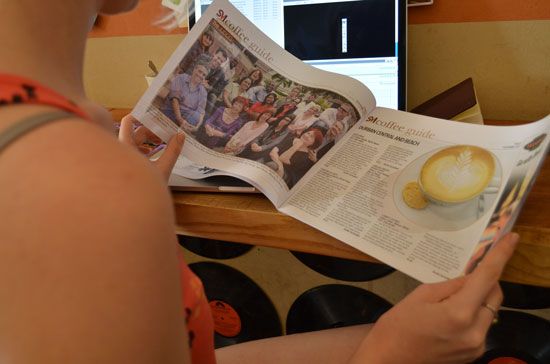 They have kept the guide down to include only the Top 100 cafe's in the province that take their coffee seriously, rather than every cafe in town as in previous years. They have also made a separate section for the Top 11 Franchises. Interesting, very interesting! We wonder how the baristas at vida and Woolies feel about that?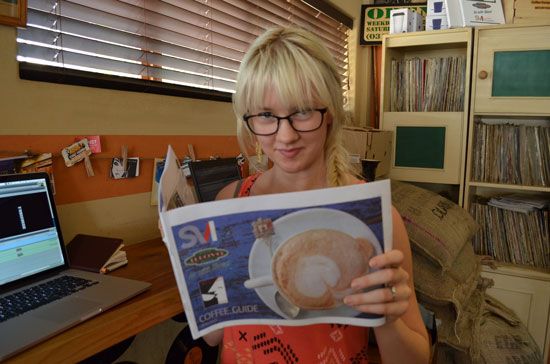 I bet you'd like to know who cinched the Top Honours this year? So would we! The announcement is tomorrow, but they've narrowed it down to the the Top 10 in Durban, Top 5 down the South Coast and Top 5 for Maritzburg/Midlands.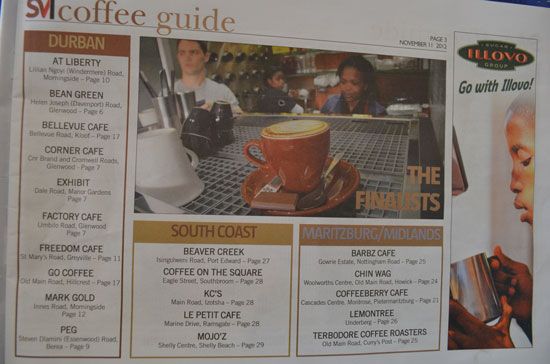 So there you have it. Congratulations to all the cafes in the Top spots!
We'll keep you posted on who gets the proverbial tip of the hat from the Cafe Society (and pockets the substantial prize money sponsored by Illovo).
If you're in KZN, what do you think of Cafe Society? Do you think this is a fair representation of the cafes making the best coffee in KZN?