"This structure attaches 1,497 handled mugs inside of a diagonal mesh of the steel rods, casting dynamic shadows on the sidewalk."
This is something just plain awesome to look at on a Friday afternoon. Think about the poor people who had to attach all 1497 of those Nescafe mugs to this structure and chuckle to yourself. Think about cycling underneath it on your vintage bicycle on your way to your local cafe. Even people in business suits ride bicycles in Mexico city...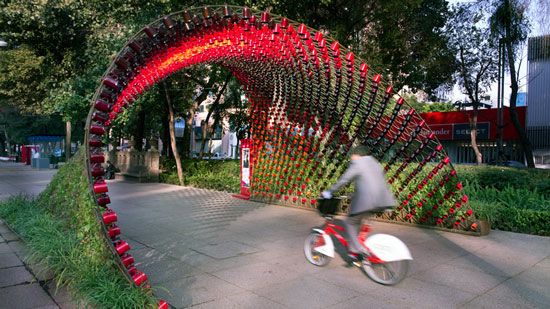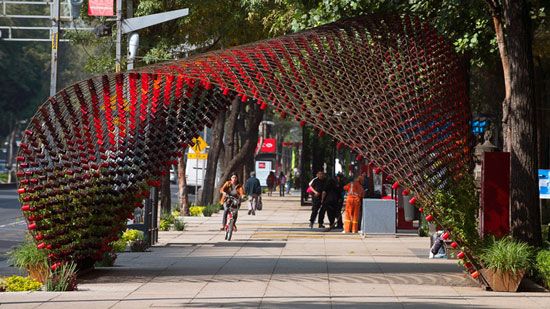 Check out the full photo op on
designboom
.
Thanks to Ross Dovey (Professional Architect) for bringing this to our attention. Have a great weekend everyone, go find some amazing coffee!